Swallow Cygnet
The T-shaped design of The Cygnet range would look stylish in any garden.
Available in three standard lengths and two porch depths, this range comes complete with guttering and two front returned stagings as standard.
The smallest size in the range is the 3490mm (11'5) x 2035mm (6'8) model and the smallest porch is 2035mm (6'8) x 730mm (2'5)
All the timber (Thermowood) used by Swallow is manufactured from quality red wood pine. The process involves kiln drying the timber which is then put in a special oven where a powerful compressor removes the air. The temperature is then raised to 215 degrees C which bakes the timber. The result seals the capillaries , destroys resins and proteins and stabilises the timber. This creates a huge list of benefits. Finally all the prices for Swallow Greenhouses include delivery and fitting anywhere in mainland UK to a flat level base.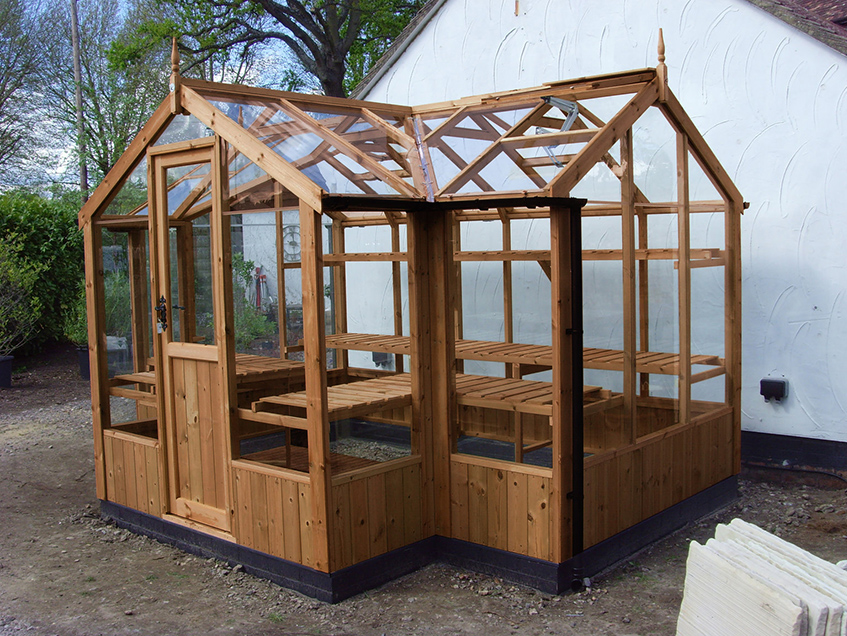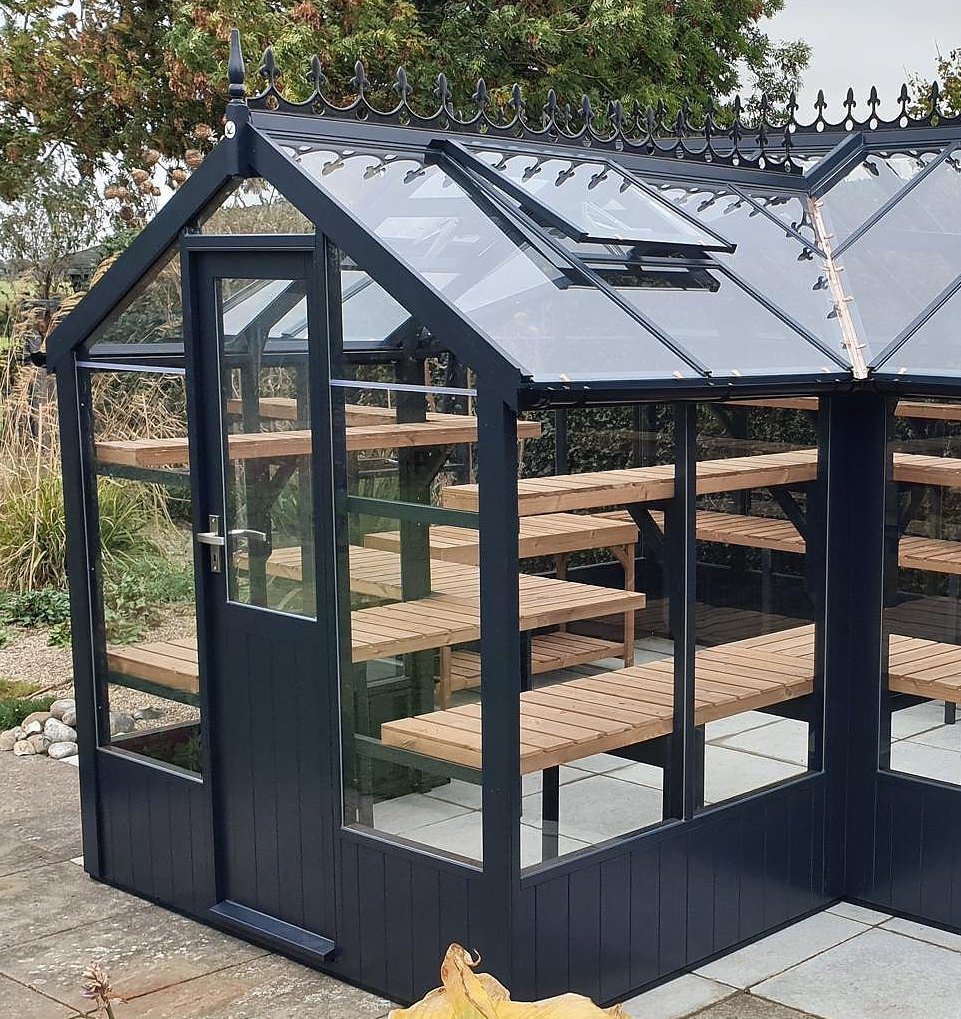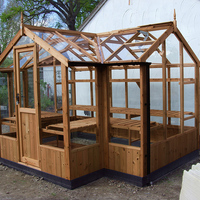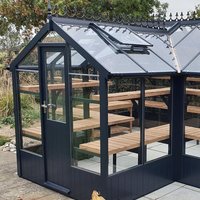 MADE IN ROTHERHAM, YORKSHIRE TO THE HIGHEST STANDARDS, DELIVERED AND INSTALLED ANYWHERE IN ENGLAND AND WALES, PLEASE ENQUIRE FOR HIGHLANDS SCOTLAND
Features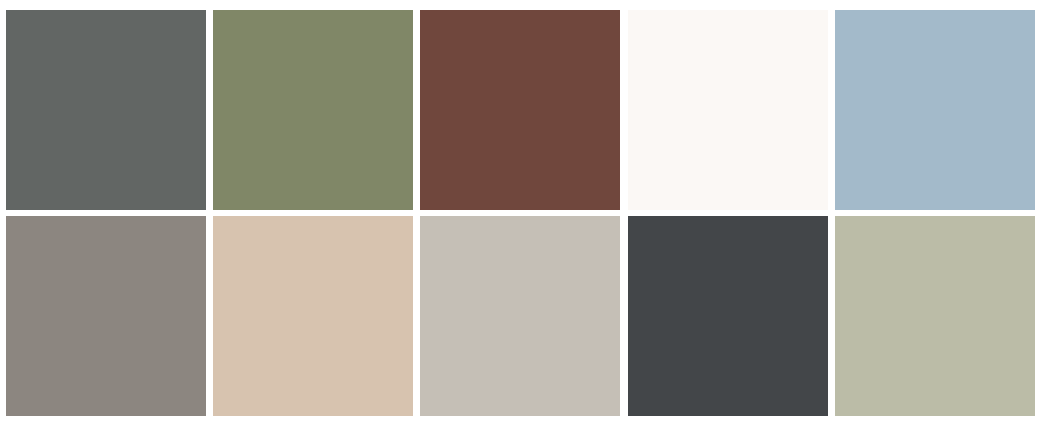 Swallow Colours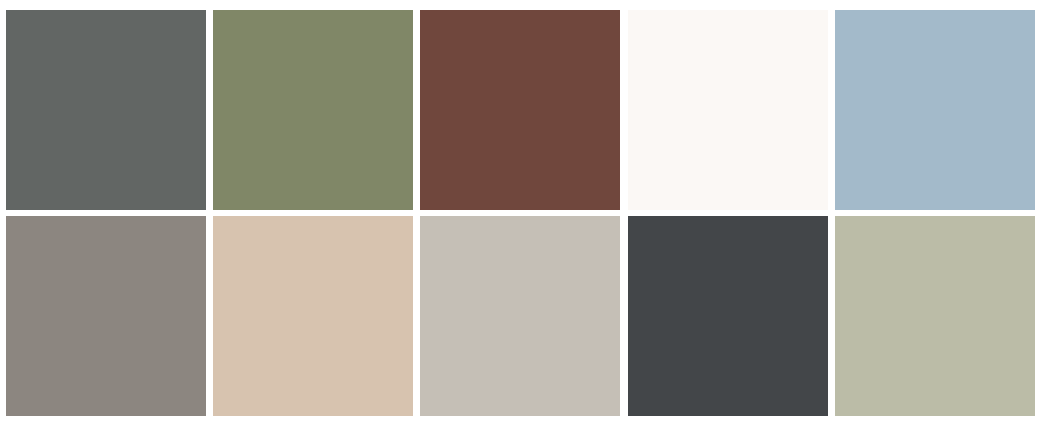 Choose from Swallows stunning range of finishes
Anthracite, Bracken, Earth, Lily White, Lulworth Blue, Moles Breath, Oxford Stone, Purbeck Stone, Railings, Vert de Terre, Also available - Dark Olive, Oiled Thermowood, Thermowood