Swallow Kingfisher 6'8 Wide
The Kingfisher is Swallow's 2035mm (6' 8") wide single door model. Available in various lengths, this is an extremely popular model, ideal for most gardens.
All the timber (Thermowood) used by Swallow is manufactured from quality red wood pine. The process involves kiln drying the timber which is then put in a special oven where a powerful compressor removes the air. The temperature is then raised to 215 degrees C which bakes the timber. The result seals the capillaries , destroys resins and proteins and stabilises the timber. This creates a huge list of benefits. Finally all the prices for Swallow Greenhouses include delivery and fitting anywhere in mainland UK to a flat level base.
The redwood pine glazing bars are 58mm x 32mm finished size.
All boards are 12mm finish tongued and grooved and fixed with stainless steel nails.
All the timber is thermally modified.
The inward opening door has a mortise lock and aluminium handles.
Glazing is toughened safety glass.
All the glazing is slid into a groove and sealed with quality silicone.
All the cut shapes are jointed with a clear plastic H section.
Each roof vent has an Automatic opener.
Full length staging down one side with centre support (width 520mm, height 745mm).
There is a specially turned apex finial for that classic look.
The ridge and top vents are sealed with a specially machined timber capping.
25mm black PVC damp barrier screwed to the base.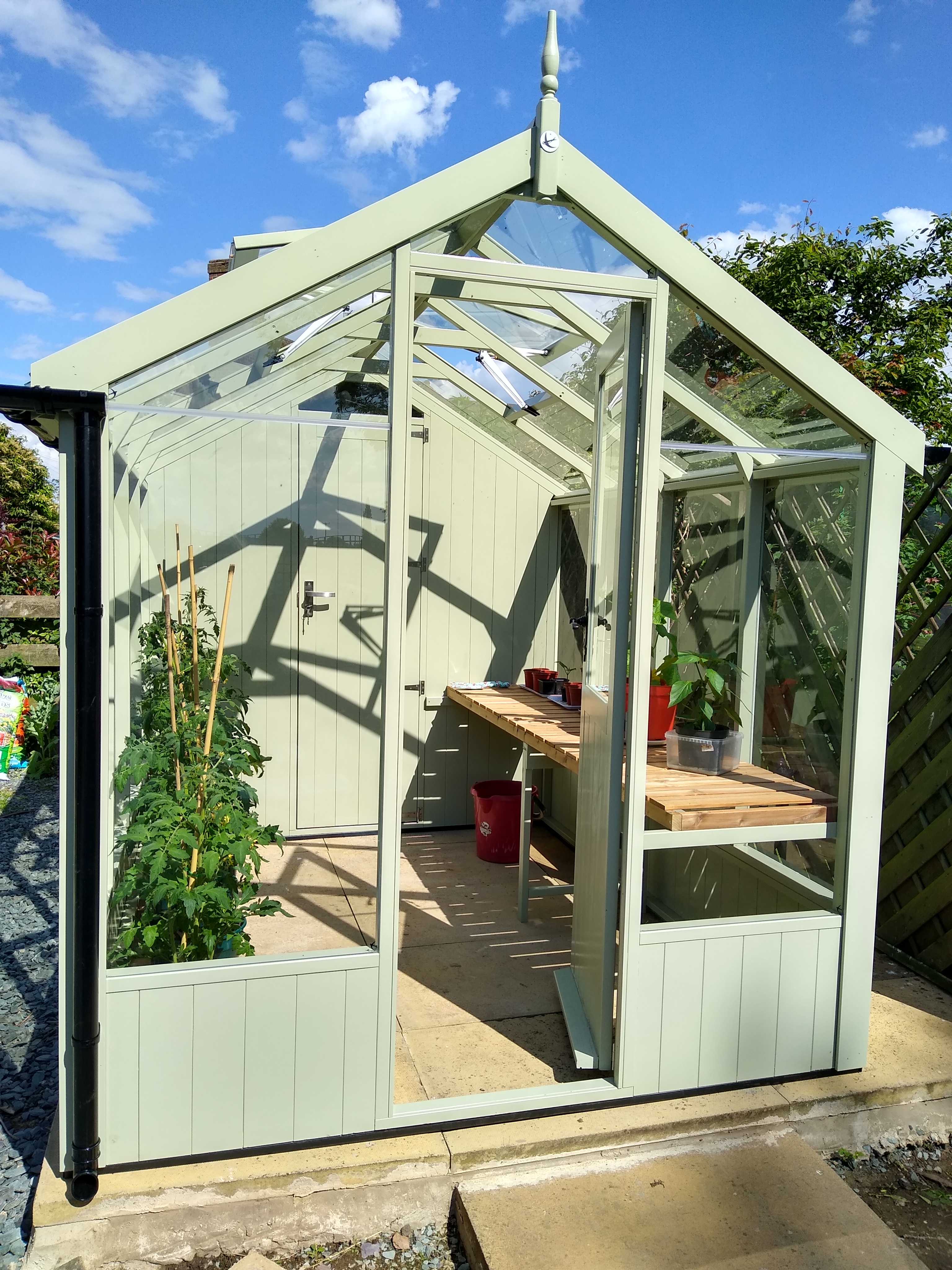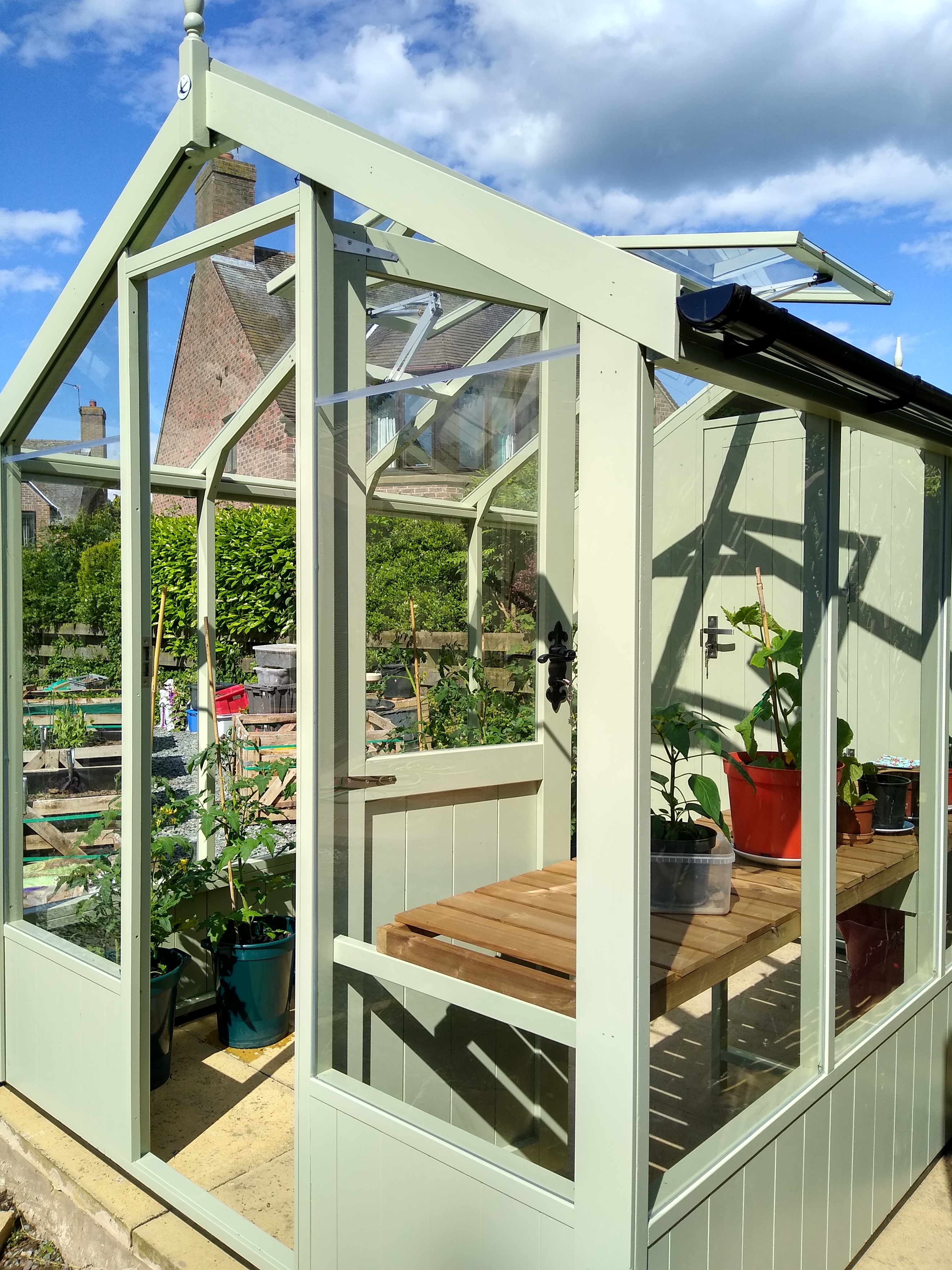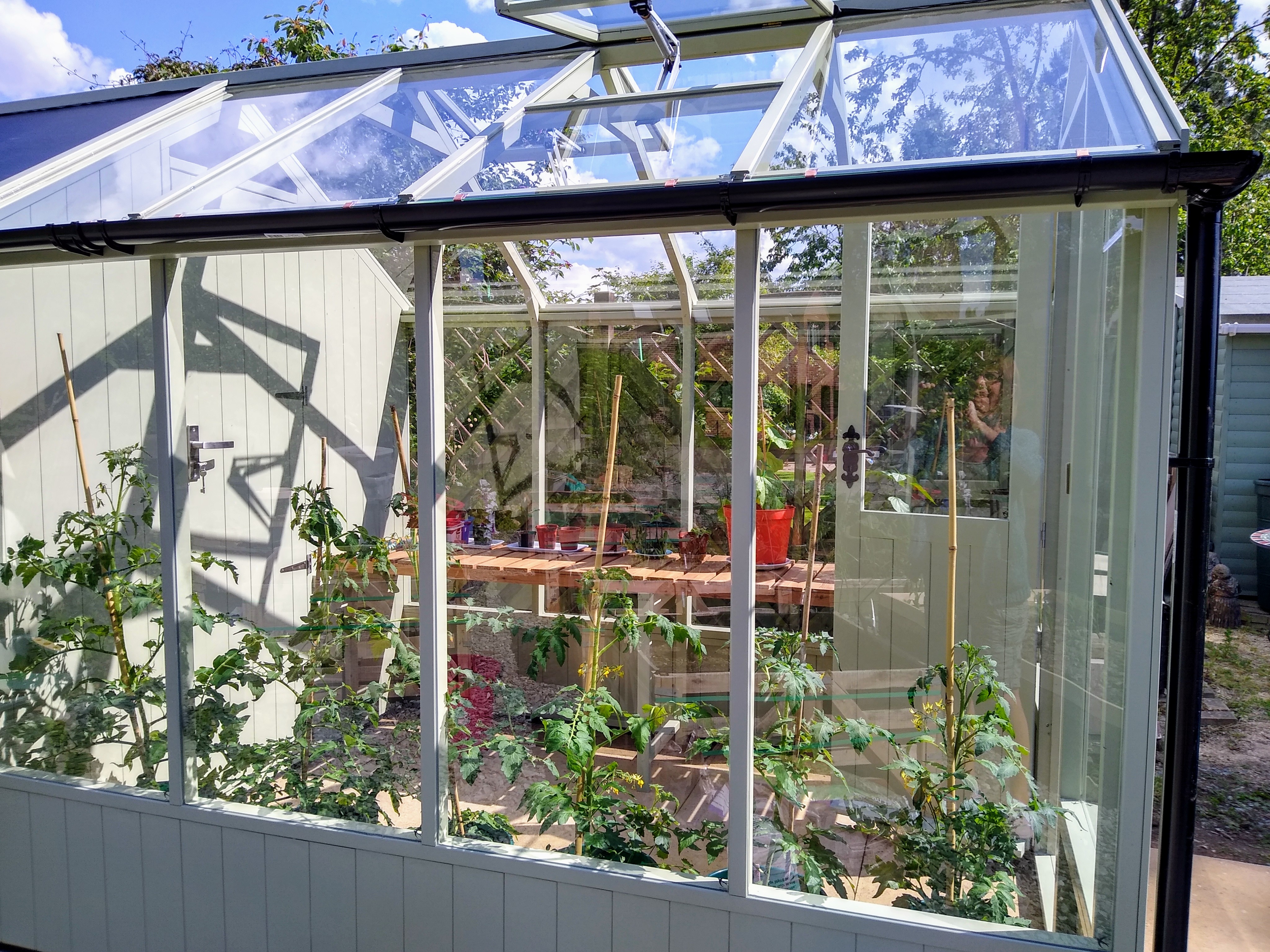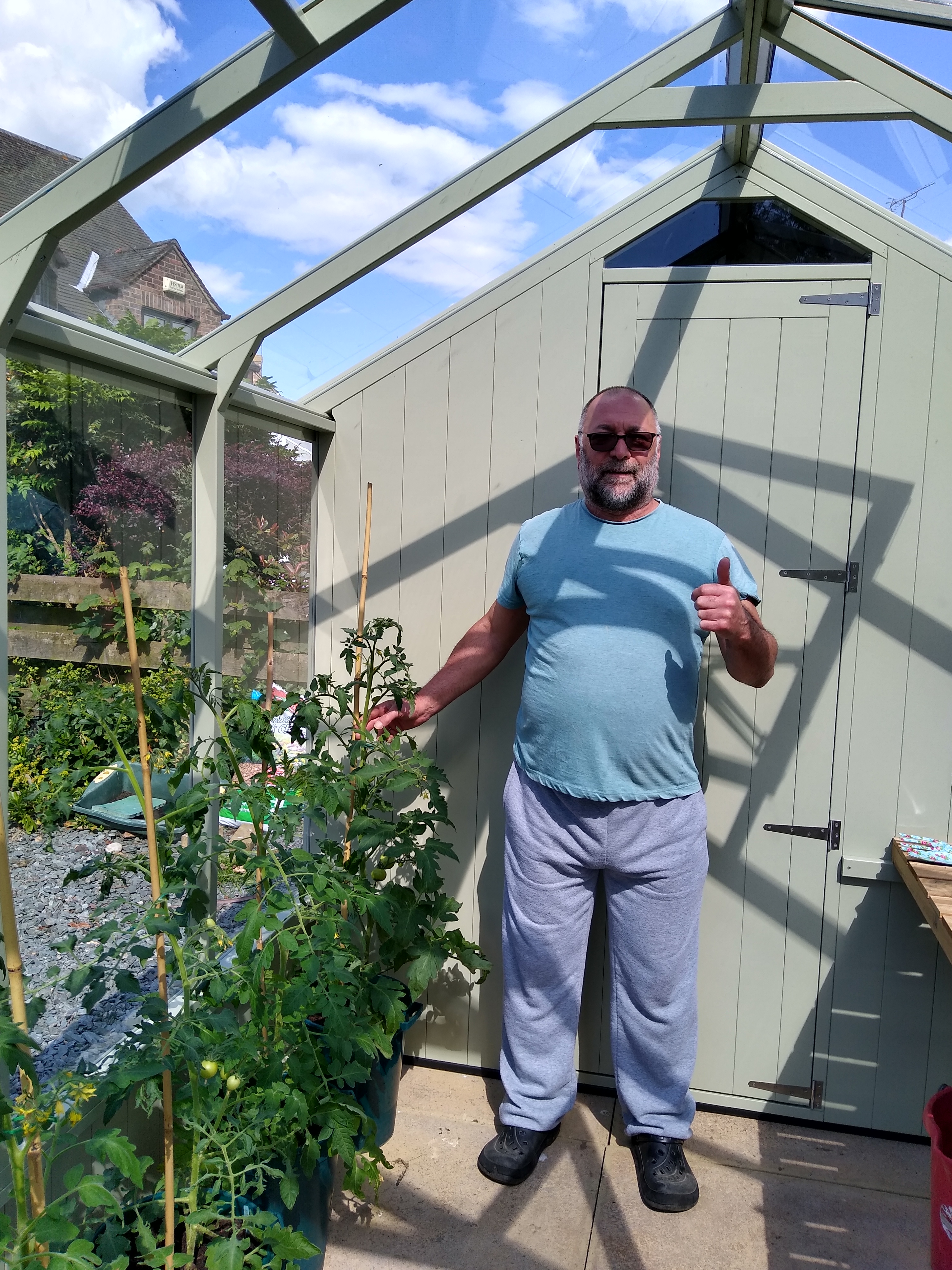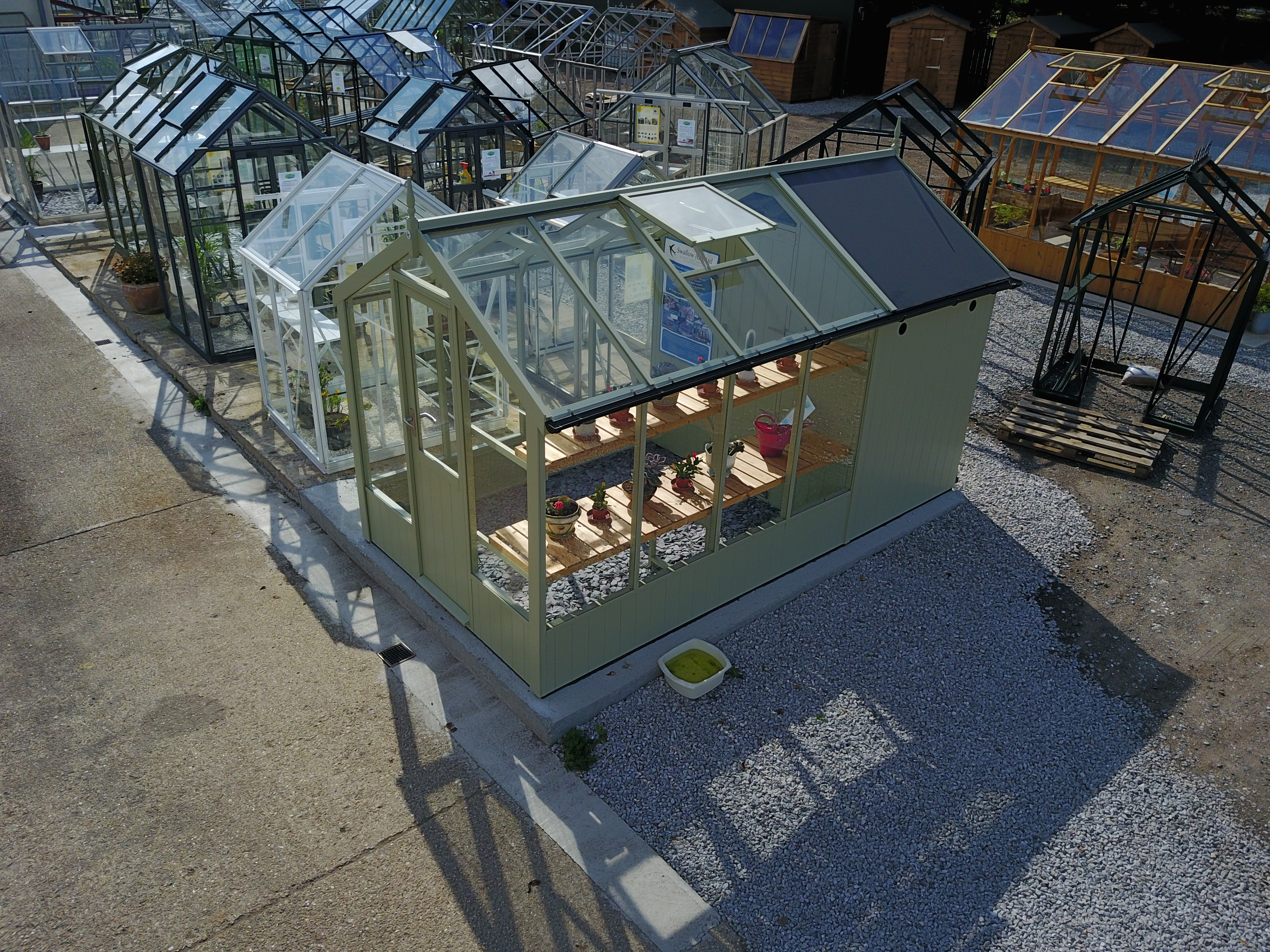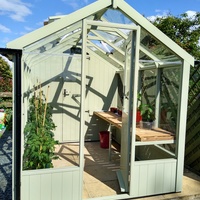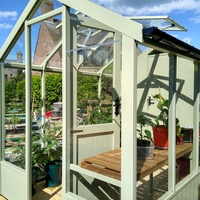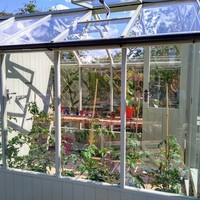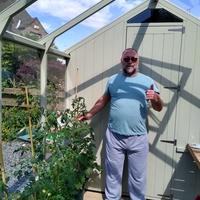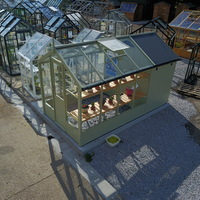 Proudly made in Yorkshire to the highest standards these traditional buildings are as functional as they are beautiful
Features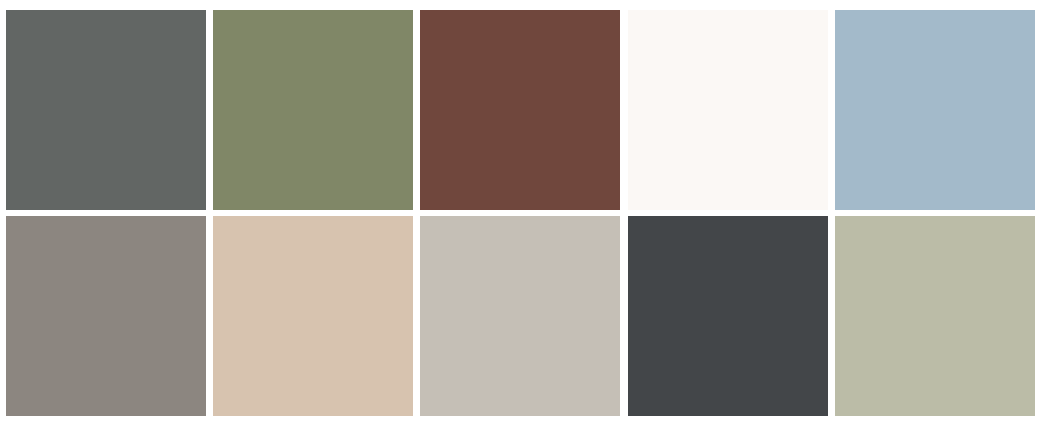 Swallow Colours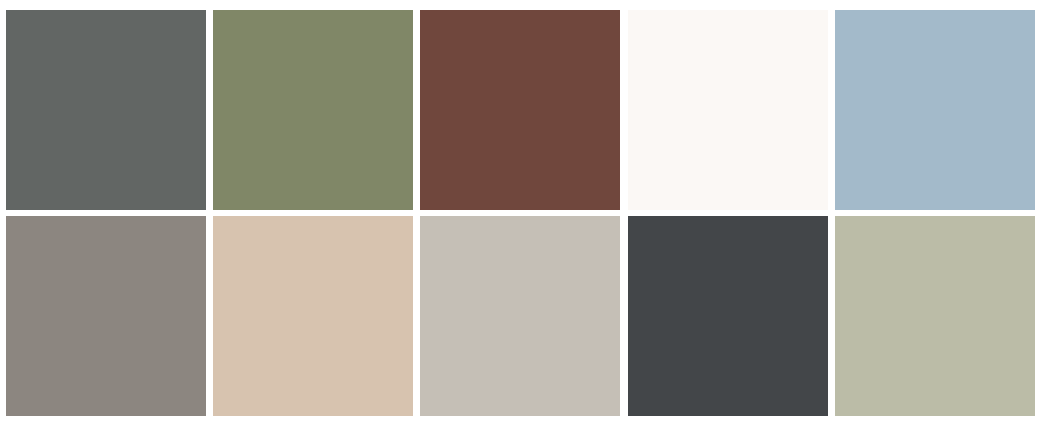 Choose from Swallows stunning range of finishes
Anthracite, Bracken, Earth, Lily White, Lulworth Blue, Moles Breath, Oxford Stone, Purbeck Stone, Railings, Vert de Terre, Also available - Dark Olive, Oiled Thermowood, Thermowood