Elloughton Greenhouses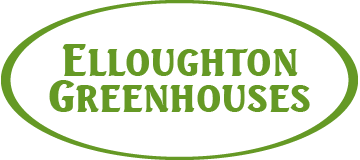 Testimonials
Honest and unbiased customer reviews from Reviews.co.uk
Carol Light
Pleased with my purchase and well done Elloughton Greenhouses for a quick and efficient service.
P Dicker
Purchased two greenhouse Automatic window openers, the Ellovent Window Opener with easy clip. Delivered on time, Fitted easily and working a treat.
Brian Nicholson
Excellent service and very prompt. Delighted with our purchases. Wouldn't hesitate to recommend you to others. I am sure we will be using you again. Many thanks.
Susan Cutts
Very helpful and let us know straight away with a telephone call when our original order could not be fulfilled, the options were provided and dealt with by a very helpful guy, thank you. Unfortunately the delivery of our greenhouse is still some way off which is not the fault of this company. Sue Cutts
David Sherfield
Bought a bag of 50 aluminium nuts & bolts - arrived quickly - perfect for putting an old greenhouse back together - excellent service.
David Field
The glazing seal was required to replace the putty type seal on a 1970's BACO greenhouse. After cleaning down the glazing bars it was a simple task to apply the new seal which was a perfect fit and looks very professional. Order arrived within 2 days, excellent service, many thanks.
Penelope Drewell
Quick & easy to order, arrived on time.
Roger Boxall
Excellent products, speedy delivery and good prices. I wouldn't buy anything to do with greenhouses from anyone else. An amazing selection of help articles on line but not very easy to find. The colours on the website may be aesthetically pleasing but pale grey print on a greeny grey background is not good. Without perfect sight,, dreadful.. still worth contending with!
Barry Davies
product as descibed. delivery and packaging good.
Alan Millard
Service was quick and the items as advertised.
Christina Tyler
They have a very clear and accurate description of products. Once the product was installed it was a perfect fit. I highly recommend their service's.
Wayne Dolloway
Great service all around.
Harry Nightingale
As described, fast delivery. All good. Thanks!
Paula Parsons
Packaged well and quick delivery. Thank you
William Lamb
High tensile aluminium bolts delivered quickly and on time. Used in high stress areas of greenhouse. Will use again.
Helen Lamarque
Please with all items delivered, fast delivery helpful staff and quick to answer my queries Thank you
Steven Purdham
Excellent. The part fitted perfectly and arrived quickly. Would certainly shop with you again.
Malcolm Parsons
Delivered what I had bought in a timely fashion
Andrew Ash
I came across Elloughton Greenhouses by chance, I was searching on Amazon for seals for my greenhouse and found them on Amazon but noticed they were supplied by your company and so visited your website and ordered from there as you were cheaper than the Amazon price proving that the big boys are not always the cheapest or best, The order was simple and arrived in good time and was exactly as ordered, Guess where I shall go first next time.
Per Bjarte Tanche Larsen
Good prices and quick delivery👍
Vince Taylor
Prompt and exactly what i needed to finish the job.
Ruth Adcock
Excellent service, speedy delivery and a great product!
Catherine Gatenby
Great product and fast delivery
Paul Allen
Elloughtons provide a really good range of support products for greenhouse enthusiasts. Their range extends beyond accessories for the glasshouse brands they sell. I ordered on a Friday and the product arrived before noon to Ireland via Royal Mail & An Post the following Monday with a very reasonable carriage cost. Ian was most flexible & helpful.
West Maitland Pub Company Ltd
Good quality products, good value and fast delivery. Thank you.
Angela Sherwood
Used before, great service and quick delivery.
Mike Harrison
A very friendly, helpful and knowledgable organisation that helped me choose a new greenhouse and garden store for my garden. They came and installed both at what I consider to be a great price. I am very happy with them and have already recommended them to my friends.
Susan Bell
Sorry nothing to review I bought a gift voucher.
David Noke
Bought from Amazon first then bought from elloughton was cheaper and better service thank you
Carol Rowe
Excellent service, very quick delivery.
Adrian Dawson
Brilliant service from these folks. Prompt attention to sales and enquiries - even got responses to queries on a Sunday afternoon. Good stock of parts and spares at sensible prices too. Wouldn't go anywhere else now.
Edward Cheater
Fantastic service. Would and will definitely use again.
Richard Board
Good product, excellent delivery
Peter William Lever
Have asked for a quote for assembly for my greenhouse but not Heard anything I am held up in hospital
Elaine Mallen
Lovely staff to deal with, excellent product
Bob Devine
Very happy with our purchase of greenhouse spares from this uk business. Order arrived promptly.
David B.
I ORDERED TWO AUTOMATIC GREENHOUSE VENTS ON BANK HOLIDAY MONDAY AND THEY ARRIVED ON THE ISLE OF WIGHT ON WEDNESDAY AT 10.00am. IF THAT IS NOT EXCEPTIONAL SERVICE I DON'T KNOW WHAT IS. THIS WILL BE MY 'GO TO' WEB SITE IN FUTURE. WELL DONE AND THANK YOU VERY MUCH. DAVID B.
Caroline Green
Ordered a work shop shed waited 14 weeks no preferential treatment although I actually work here. Very pleased with quality and installation. Excellent.
Carolyn Y
From my initial enquiries, to the delivery of the greenhouse yesterday, this company, throughout, provided excellent service. I had been let down by another supplier, so I was very pleased to have found this company so reliable, especially in these trying Covid times. I would have no hesitation in recommending them. Thank you.
Mark Scott
I needed some rubber seal for my greenhouse, i wanted to use a local supplier if possible, Elloughton where the nearest. i was unsure what type i needed after looking through Elloughtons website i found detailed measurements of the seal i needed. Website was easy to navigate. Excellent delivery service and product, i will definitely use them again.Well done guys.
Jack Trevarrow
So very helpful all the staff. And specialty Caroline who did fit me an auto greenhouse vent plus a an auto side vent in my greenhouse. I did ring this great company. And did explain that the side vent was not opening correctly. I was passing bye Elloughton greenhouse. And I did call in one of the staff did tell me was all in hand to pop over. Then I did talk to Caroline and she did say she pop over and fit me a new cylinder on the side Vent. I had only just arrived home. And Caroline did drive straight over to my home in Elloughton. And fitted a new cylinder. Well done Elloughton Greenhouses. For a first Class Service. Pity was only 5 Star. I would have given them. 10 out of 10. Many Thanks.
John Wright
Very friendly and professional company I placed my order for a new greenhouse in July with a delivery date very late Autumn. Caroline duly arrived last week and took down the old greenhouse 2 very friendly guys (Lee and colleague) erected new one in less than a day without a problem (Lee drank 5 mugs of tea) Perfect service and with a smile even in these dark days Well done Elloughton Greenhouses
Peter Harrison
After visiting the site i ordered a new greenhouse and also arranged for my old one to be removed and taken away.I must say everything was done perfectly and i was more than happy with the service and the price. I would definitely recommend Elloughton Greenhouses to anyone who is considering dealing with them.The green house is superb.I later had a water butt fitted to the greenhouse by them and same again excellent service.
Peter Cross
A big thank you to all staff concerned, from my initial visit to your site to enquire and select a greenhouse through to fitting on site, the experience was friendly and helpful with no pressure. Many thanks to Caroline who built and fitted my greenhouse today.
John
I would just like to say how pleased I am with Elloughton Greenhouses. It is the second time that I have used the company, I placed my order on the website on 30/09/2020 , it was dispatched the same day and it arrived within 5 at my address in France withing 5 working days. I would definitely recommend the company. Many thanks
Colin Spaven
Excellent customer service along with competitive prices and very fast delivery. Couldn't recommend them highly enough.
Erja Haverila
Everything game as ordered. Thank you, will make purchases again and recommend this shop to others. Goods were delivered to Finland, that explains the few extra days on the delivery. I know that the goods were send on the very nest day I placed the order.
Kenneth Petch
Only a small order but was delivered as stated,nice to deal with a local company
Dougie Stevenson
Standard of manufacturing very good
Paul Edwards
Knowing nothing about greenhouses, Ian showed my wife and I, despite the bad weather around all of his display houses and helped us decide what would suit us best. There was no pressure selling and we came away much more informed and placed an order the following day. Delivery was in the timescale as promised. It was off loaded from the van by a very nice young gentleman. I had to contact the office a couple of times for advise during the construction which was greatly appreciated. The whole process throughout was great and would recommend Elloughton Greenhouses every time. My Elite 8'x6' high eaves greenhouse is ticks all the boxes. Thank you to you all.
Christiane Hammond
Very pleased with the website and prompt service and product. Thanks.
Roger Bohling
I found the staff at Elloughton Greenhouses to be very helpful and the products of excellent quality. I have no hesitation about recommending them to my friends and relatives.
Allan Yarwood
In the process of restoring an old Elite greenhouse I have bought a number of parts from Elloughton Greenhouses and found the quality, pricing and delivery spot on. Would certainly recommend them for all your greenhouse bits and pieces.
Irona Dougherty
I telephoned for advice about fitting new greenhouse seals to a very old greenhouse. The staff were extremely helpful and knowledgeable. After emailing photos of the original seal and channel together with measurements, I received a speedy response. I bought the recommended product and a start has been made on installing sealant and panes. I shall definitely recommend Elloughton greenhouses to friends and family.
Jane Reader
Excellent products and superb customer service. The staff were very helpful in identifying spares for my secondhand greenhouse.
Gareth Davies
Two purchases made after searching for what I wanted which was greenhouse glass seals and high quality greenhouse bolts. Very pleased with the quality and the prompt receipt of the goods.
Anonymous
Ordered 25m stick on window seal came quicker than expected brilliant product did what it said on the tin truly satisfied will use this company again if needed
Jon Buck
Brilliant opener, very simple to fit, the written instructions are confusing and inaccurate. They need to be rewritten by someone who knows how to fit them.
Mr M D Stubbs
Very helpful when I enquired about glazing options - ordered some of their self adhesive foam online.
R Barrett
I needed a part for my greenhouse, which was not listed on your web site. Jonathon helped me and I have now repaired my greenhouse. Thanks.
Anonymous
This is an organisation that values profit over customer service and satisfaction. After ordering a shelf for £32 plus G clips for £4.95 I was dismayed to find that an automatic charge for delivery of £32.20 had been added. Naturally, I cancelled the order. Then when attempting to buy G-clips from Amazon - accessed through the Ellaughton site, I find that instead of £4.95 for 50, the price er clip had virtually doubled to £3.75 for 20. Scandalous.
Deborah Mac Vicar
I'm very happy with my purchase. Item were bought for an old greenhouse which gets too hot inside. The arrived very fast. I will probably buy thing from you again in the future.
Philip
This place is the jewel in the East Riding crown! Excellent services and very extensive stock. I just needed glass to mend my greenhouse. Not only were the six pieces of glass cut to size there and then, but the total price was so low that I thought it was a mistake. The whole establishment is geared to having the right stock, whether sheds, greenhouses or accessories and a very professional and obliging management! Please try not to run over the friendly, lovable chickens who live on site!
Malcolm Campbell
Great product, price and fast delivery. Have used this site before and will in the future.
Karen Ellis
Very helpful, excellent service and very prompt delivery
Krisztina Meszarosne Nagy
The product is excellent, price is also very good.
Ivan Tasker
Always pleasant and helpful when contacted. Prompt despatch and delivery of orders. A first class company.
David Clack
Ordered some 'random' spare parts, easy to identify what you want, easy to order and all arrived well packaged and in good time.
Trevor Foulkes
Very quick delivery of product as described on web site
Colin Jones
Really helpful guys
David F Thorn
Great supplier of "spares" for my greenhouse. After 40+ years the glazing seals had perished, the glazing rubber supplied was a perfect fit. The web site is very informative so I was able to order exactly the right type. Will be ordering other items I need. Swift delivery.
Teri Howlett
Bought a new window opener Clamp on no drilling very useful
Joseph
Great service and at a good price - you can't beat that.
Maria Rafferty
Great value, very efficient service, great products
Nigel Urwin
I bought a replacement wax cylinder for a 25 year old automatic conservatory roof window. The photos and dimensions on the website made it easy to be confident it was the right size and configuration to fit and it worked on arrival
Mark O
I have just acquired a small greenhouse and needed to get some replacement glazing seal. I did a search on the internet and came across a page on Elloughton Greenhouses website called "Which Type of Greenhouse Glazing Seal To Use and How Much?". This was very helpful in showing what I needed. The price for the "Genuine Eden 63m Greenhouse Glazing Seal 206' " was very competitive as was the postage & packaging. I chose the 2-3 day delivery and it arrived in 2 days. Excellent service all round.
Clifford Cochrane
Good and helpful service
Alan Lowe
I phoned up to order some glazing seal because I had bought a used greenhouse, and the old stuff was buggered. It was late afternoon and I chose first class post for an extra 50p or so, the glazing seal was delivered by 1.00 pm the next day. They where helpful and knew exactly how much glazing seal I would need for my 10 x 8 greenhouse. Thank you very much. Alan Lowe
Jeannie Hannah,
The staff were all very helpful and goods arrived very quickly.
Mike Gallagher
Made an accessory purchase whilst we wait for our greenhouse. Easy process, good price, and prompt delivery. V pleased.
John Howard
Great product, great service. *****
Paul Watson
purchased from before, very reliable and fast delivery
Gayle Martine Passmore
I purchased two standard automatic vents for my greenhouse. Customer service was excellent, the vents arrived the next day and are good quality. I am very happy with the product and certainly recommend Elliughton Greenhouses.
John Hood
I ordered greenhouse blinds which arrived on time were easy to fix and do the job.
Jamesdavidsmith
I've lived in the UK for 8 years. This place has the best customer service I've come across since I moved here from the States! I worked in a service industry for 30 years. I prided myself on delivering exceptional customer service in fact my business depended on it. Nice to see it's not a forgotten art. I purchased an item for under £4 and when there was a glitch with delivery by Royal Mail Elloughton Greenhouses treated it as if it were a £4000 purchase. They responded quickly and Professionally. I recommend them highly. You won't be disappointed!
Stephen Morris
fast service and good prices
Mike Baldock
Great selection of spares for all makes of greenhouse. Very quickly delivered and a decent price too.
Colette Clarke
Order was dispatched very promptly and we received it within 2 days. Great service and would definitely use them again. Colette
Frank Humphreys
I found Elloughton Greenhouses very helpful and am very pleased with the product.
Elizabeth Hamilton
Very prompt dispatch of items ordered and good quality. Many thanks.
James Dubern
great. Sent the item out on a saturday, and gave useful advice on the phone.
Ciaran Christie
Ordered my parts on Saturday morning arrived Wednesday. Was very pleased with the response. All the way to dublin.super well done.
Peter Lee
Recently contacted Elloughton Greenhouses about glass replacement. Excellent advice received and the cushioning tape I bought did the job very effectively.
J Ohn Kiddey
Good range of products, easy website to use and very quick to despatch items in the post.
Liz Armond
Ordered the green mesh netting with fitting and arrived very quickly and is really good quality. Fitted it with no problem and it was enough for one whole side of 8x6 greenhouse plus the end and the roof of the opposite side. As this was all we need it was perfect. More importantly is is doing the job and the temperature is now much more manageable and better for the plants. Recommend product.
Mr J Roberts
Ordered brackets for the greenhouse, quick delivery and good quality brackets including fixings.
Sam Bennett
Excellent service. Parcel came within a couple of days.
Diane Allen
I bought a second hand greenhouse from the Wakefield branch and they could not have been more helpful showing me how to fit glass and also helped when some of the glass I was fitting cracked would highly recommend this company I am now coming back to purchase a small Lean to greenhouse it's been a few years but I have not forgotten the way I was treated it was outstanding thanks
Ingibjorg Johannesdottir
Hi, I am pleased with my order. Things that I ordered were as I expected. Think I will order again soon, I need some more things for my greenhouse. Regards, Ingibjorg in Selfoss, Iceland
Gari Lewis
Product arrived as advertised and very promptly too. Very pleased and I will use Elloughton again.
Shirley Walker
Very efficient service
David Rowatt
My order was delivered within a couple of days and was absolutely perfect
Peter Aldridge
Very good Quality, what I ordered is what I got and it arrived within the timescales quoted. No issues will definitely order again.
Keith Allan Hudson
I have used Elloughton Greenhouses a few times over the years and was pleasantly surprised that despite the current difficulties with Covid 19 that my new auto louvre vent opener arrived very quickly. Good work guys, thank you very much.
Austin Wiliam Rhodri Thomas
Goods available immediately and delivered promptly.
Jennifer Singlewood
Very pleased with goods and speed of service
Richard Bills
At the height of lockdown madenss, these guys were still able to deliver the parts I needed - quickly and well priced.
Ian Ascroft
i ordered parts for my greenhouse and could not believe how quick they arrived . the communication from you was top notch and i have only praise for you and would recommend you to any body .
Roberto Colzani
Pacco ricevuto con alcuni gg di ritardo. Materiale tutto ok e ben imballato.
Joe Kimberley
We ordered some replacement parts to enable us to dismantle and relocate our greenhouse. We found the Elloughton Greenhouses website simple to navigate and the parts were delivered within 5-days. Very efficient. Thank you
Nickie Bailey
I stumbled across Elloughton Greenhouses on Amazon and knew very little about erecting greenhouses. They spoke to me for ages on the phone, guiding me through the best ways to go about the procedure. That was a couple of years ago, I've put up 4 greenhouses that I've acquired off of Facebook since then, (I have a smallholding) Each one I have phoned Elloughton for advise and they have freely given. Some of their accessory's are innovative and not available else where. I would not only recommend Elloughton, but thoroughly encourage!!
Mr Haver
We are very happy with are greenhouse Ordered on Friday it was delivered on Monday customer service excellent staff are very helpful thank you so much
Anthony Taylor
I was looking on the Internet for greenhouses and out of the many options i recieved via emails regarding my request, Elloughton Greenhouses were the only people who rang and personally spoke to me regarding my request this was very professional and although I could have ordered the same greenhouse nearer to were i live but i chose Elloughton because of the quality of service they provided.
Janet Meikle
Fantastic, fast & efficient service. Clear helpful website & order was correct & ahead of time.
Richard Shuttleworth
Found the advice on the website very useful when contemplating reglazing a 40 year old aluminium greenhouse as to my options. Went for the UV stable foam strip with new glazing clips etc. The order was delivered promptly within a couple of days. Good value and excellent service. Easy to fit and hopefully no more raining in.
Peter Campbell
Ordered glass pane clips for greenhouse, arrived very quickly and exactly as advertised
Keith Allan
Product was as expected and promptly supplied.
Adrian Haw
Excellent service.
Sarah Berryman
Ordered during Covid-19 and ordered Halls glaze seals and automatic openers. They did contact me to explain my order would be delayed as the glaze seals by the company who makes them were delayed in manufacturing them and did I want an alternative. Happy to wait and 2 weeks later, all arrived. So very pleased with the communication and will buy from again.
Jill And Ying (Castleford)
Delighted with our new Elite High Eave Greenhouse, and with the service provided by your company, (installed by Caroline and Lee, and also we spoke to Ian and Jonathan). You have been very helpful with advice over the years (it took us six years to get around to choosing the right one). Our greenhouse was installed on Bastille Day and it's truly a Liberation for us from our old broken-down one! Thank you very much!!
Iain Pickett
Great service and advice, Faultless, Elloughton greenhouses will be my 1st place to shop for spares again,
David Mitchell
Simple ordering process and very efficient and speedy service. Thermofor Automatic Greenhouse Window Opener arrived earlier than expected. It was straightforward to fit and works as expected.
S Hayler
Excellent service - very quick delivery and good quality product
Liz Savory
ordered the automatic vent - very pleased, works extremely well, only downside is that the instructions could have been clearer and simpler fast and efficient delivery packed well
Martin White
You supplied universal nuts and bolts which fit all greenhouses. I was delighted with the supply of automatic window openers. You also supplied a draught excluder for an Eden greenhouse. I made it clear when ordering that my greenhouse is an Edenlite. The draught excluder would not fit. I returned it at my own expence £3.10. I did not receive an acknowledgment that you received it. I have received a refund for the item but feel I should have received the postage payment as well.
Maureen A Thompson
Excellent in every way. Goods always well packaged and arrive within 3 days. If you need advise they always do their best to help.
Richard Warder
Very quick in posting a good quality item
Patrick Sullivan
The service I received from yourselves was very good, unfortunately the same can't be said for the Royal Mail delivery service. It actually took 8 days for them to deliver the greenhouse shading I ordered, seeing that I live in Beverley I thought that was very poor.
Peter Markham
It's just what I wanted, this was the only company I could find with this item. All the others didn't have this size dia wheel, I have been looking for a very long time and now it's solved. Thanks.
Robert Smith
Very pleased with my perches can't fault it thank you.
Paul Flack
Very smooth process - ordered some greenhouse accessories which were supplied very quickly and safely. Good Service.
Sally Greasley
Very smooth transaction, good price and quick delivery, thank you
Nighat Saeed
thankyou for my order which was delivered on time and thanks for the great service and a big sorry about the mix up on my side
Kevin Neilson
Very pleased with the products and service.
Derek Greenwood
Very helpful staff, I ordered two automatic window openers. On I fitted without any trouble, The second one I could not fatham how to install it ( very old greenhouse). Following a phone cal the staff not only explained how I could fit it but also sent pictures. Would certainly use the company again
Steven Reet
Very happy with the whole experience with Elloughton Greenhouses. Very competitive prices and great selection of items to choose from. Order was dispatched in very good time and delivered very quickly. Would definitely order from here again, thank you.
Adam Pont
Come across you guys by searching Google high and low for some glazing putty for my greenhouse, excellent prices, excellent delivery times considering the current situation, excellent product, certainly be returning again shortly for more supplies, thanks Adam
John Walton
Excellent customer service, e mail enquiry response within 20 minutes, and full quotation mailed within the hour. Order placed on the phone no problems or hiccoughs. Can't wait to get the greenhouse now! A couple of days later, I'd thought about a few small additional items, ordered online and received within 72 hours. All this while in lockdown - well done !
Mary Duckworth
Needed parts for Elite greenhouse were given. Found parts needed very easily on clear website. Parts posted and arrived as expected so greenhouse now fully operational. Thanks
Tony Dennison
I found this company to be a very professional company. Everything from online experience to fast dispatch and overseas delivery. I was kept well informed at all stages.
Maria Leonetti Cattaneo
Elloughton Greenhouses has perfectly understood what I needed to restore my old greenhouse and I received everything shortly! Thank you Elloughton!
Alex
Great company to deal with- communication was really good- my greenhouse order was delivered in a little over 4 weeks- amazing service during lockdown..100% happy customer.
Bengt GÖRan Liljedahl
Jag blev rekommenderad att handla av er av en Dansk kamrat (Jesper Meier) Varorna jag beställt av er är bra! men leveranstiden (10 dagar är för lång) Jag återkommer som kund! Bengt-Göran Liljedahl
Jeanne Koenings
I've been searching high and low for some replacement parts for my now-elderly glass greenhouse. Not only did Elloughton have them, but they shipped them to me in the U.S. (something a shop in British Columbia said they couldn't do!). Ordered on a Monday, got them clear across the Atlantic and across the U.S. by Friday. Couldn't ask for better service and more delightful conversations via email.
Tom Stambach
Very helpful when I rang. Spare parts delivered speedily.
Peter Froggatt
Bought Elloughton own brand solar window and vent openers. Excellent products and quick to install. Very easy to online order and fast, efficient delivery. 1st class and highly recommend. Many thanks
John Clune
Searched on internet and your name came up for greenhouse spare parts. Website was very easy to navigate and search, order and payment process were a dream to use. I ordered two different items a few weeks apart. The two orders arrived to me in a very short time from date of order. I was very surprised considering Covid 19 restrictions. it was a pleasure to deal with Elloughton, I have your details wrritten into my diary for any future requirements. Regards. John Clune
Michael John Cornwell
Offer a comprehensive range of goods; service is professional, fast and good value for money.
Peter R Robins
The item I bought was delivered promptly...two days from ordering.
John Maskell
Prompt delivery and good quality product
Stephen Bowden
I have just had installed a Swallow Kingfisher Greenhouse purchased from Ian & Jonathan at Elloughton Greenhouses. I am absolutely over the moon. Ian is a brilliant gentleman to talk to, full of ideas and a sound knowledge of the products which helped in our ultimate decision. Yes, I did spend twice as much as I had intended but to get a greenhouse delivered and built in the garden (Swallow GB Ltd) that really looks the part, it was money well spent. Would I buy from Elloughton Greenhouses again - absolutely. It can take a while to find a decent company with people you can trust - I definitely landed on my feet here. Steve (Muston)
Roy Dickerson
Item arrived as described and in good time
Geoffrey Pimm
Appreciate difficult times currently but need things to improve up to delivery. You acknowledged my order and took my card payment immediately. After chasing you for progress, it now seems the delivery of greenhouse is unknown and likely to be around eight weeks. Between Elite and yourselves, I think you could have informed me of these facts.
David William Cleaver
I have now bought 2 Ellovent Automatic Greenhouse Window Openers from Elloughton Greenhouses, both in last couple of months. The first one I bought via Amazon to replace an old Ventomax. I was so pleased with it that I tried to buy another to replace the manual window latch in the same greenhouse, but was disappointed to find that it was no longer available on Amazon. Relief came when I found that Elloughton Greenhouses have their own website and I was able to purchase the second one directly, AND at a slightly lower price than on Amazon. The delivery and packaging was equally good in both cases.
Kris De Groot
Ordered some greenhouse shading which came promptly - thanks. Unfortunately I didn't anticipate how much I would need for the job and when I went to re-order on line it was advising out of stock .. damn I thought. I sent them an email asking when it would be available again and they advised that they had limited old stock still available - it was in the post that day - cheers guys for your help... great service.
Keith Richardson
Just what I wanted when I wanted it. What more could you want? Wish it was all like this.
Alan Boyes
This is an excellent product at a reasonable price. Delivery was fast.
Ian Hoyle
First time we have purchased anything from you but no problem with our order received in the time advised
R M Hobbs
Excellent quality greenhouse shading, fast delivery even during the coronavirus epidemic.
Carol Atkinson
Really pleased with the greenhouse shading material. It's really good quality and easy to fit. It is working a treat !! Thank You also for the prompt delivery .
Linda Jeffery
Really great greenhouse. It is full already. The only down side we should have ordered a bigger one!!
Mr. Paul Murphy
I purchased 3 rolls of greenhouse glass foam, which arrived promptly and did the job fine. I didn't finish the first roll doing the roof and one side of the door of an 8x6 greenhouse, so plenty left for the rest if and when it needs replacing. Excellent service and product.
Mr Jason Haine
I'm very pleased with the service offered by Elloughton Greenhouses. The range of spare parts was second to none, the website easy to use and service very efficient. Delivery was well within the expected time frame.
Graham Fayers
From ordering my items for greenhouse to their arrival 4 Days excellent service and also a user friendly ordering page Well done Elloughton Greenhouses
Alasdair Twist
Absolutely fantastic approach to customer service and supply of information. The web site was the best I found with l Lots of useful information. But the best bit was being able to talk to someone with a wealth of knowledge of the products and their application. Thanks Ian.
Chris Mead
Needed new greenhouse window openers and wanted to buy local so purchased two from Elloughton. Arrived promptly and simple to fit. Good to know spare parts are available so hoping these will last a long time. Currently working perfectly.
David Oldcorn
Easy to order, delivered quickly, competitive price. More to the point, your review screen offers "within five days", the clips were ordered on the Friday before bank holiday and arrived the following Tuesday. Thank you.
Ed Pickin
Bought a pack of greenhouse shading clips at a competitive price and they were delivered quickly.
Tina Giddings
Clear web site and prompt delivery of order
Mrs C L Richards
Excellent service, so a big thank you to them.
Ivan
Excellent service and communication.
James Deacons
Very pleased with my new automatic window opener, arrived very quickly and as described and good value for money. Needed to drill a couple of holes due to the age and make of my greenhouse, but opener works a treat. Can get very windy here, so got the special heavy duty Ellovent model.
George Evans
The buying process went smoothly and when I didn't understand the instructions the telephone help was exceptional.
Duncan Nicholson
Sent greenhouse shading quickly and for reasonable price.
D A Chadwick
polite and efficient
Mr Andrew Baddon
Thank you so much, this was a refreshing change to go to a company where everyone knows what they are talking about and can offer excellent advice. Keep it up!
Jane Maxfield
Great Service. Ordered replacement pistons for automatic window openers. Ordered on a Tuesday afternoon received Friday of same week. Windows now fully operational. Great information on website regarding different types enabled me to pick correct one. Can highly recommend.
Thomas
Found this company online when searching for shade clips for my greenhouse. Found the product I wanted, price was excellent, postage was reasonable and so I ordered. Communication was swift, product arrived within 48 hours which was brilliant in these Covid times. Would definitely recommend them to purchase from.
Tony Ives
Cocked up my payment with PayPal, my fault, but a quick call from Elloughton Greenhouses and it was quickly resolved and I got my delivery a few days later. A good company to deal with and I'll use again.
Clifford W Monk
Very good prompt service
P. Rawlings
Great price good quality and quick delivery.
Anthony Cole
This is the second autovent I have bought from Elloughton (for a second greenhouse, not as a replacement! - the first one is still working fine) - It is a great product at a good price. Easy to use website and quick delivery. Really pleased with my purchase(s) and based on these I would happily recommend the company
Miles Davis
Extremely helpful and knowledgeable staff answered my queries promptl
Tracey Evans
The automatic vent opener works really well, & the customer service was Fantastic- thank you. I lost one of the fixing bolts from the first one I fitted & staff very kindly sent a replacement Bolt with no hassle .
Michael Beaman
When we telephoned about our order for greenhouse shading we spoke to a very knowledgeable person who was extremely helpful. Our order was received within three days. I would certainly recommend Elloughton and would definitely use them again.
Ian Sanderson
Product as described was of good quality and arived on time. Whats not to like !
Kathryn Rowland
Couldn't have been more helpful or knowledgeable! Restoring an old greenhouse no longer made so lots of questions answered straight away and saving me buying things I don't need. Items that were ordered came immediately and were perfect. Thankyou..now moved into my greenhouse and all growing well!
Peter Hill
Excellent service, received in good condition, fast delivery no problems many thanks.
David Faulks
I needed to find a Louvre set for my greenhouse which they supplied unfortunately due to lock down I cannot either get glass or perspex to fit not Elloughton fault just as it is What it is Otherwise great product
Mr Gary Withers
Very helpful with advice before I ordered something online. Then delivered exactly what I ordered and quickly too.
Vikki Foley
I made my purchase at first thing in the morning and within 20 minutes the order was processed and despatched arriving 48 hours later. The items arrived well packaged and were as expected and very reasonably priced compared to other on line retailers. Would highly recommend!
Christine Raynor
My order arrived in good time, and was very well packed. This shade netting is seriously good stuff, and in view of climate change, much needed for my greenhouse plants. The website aptly described what I was looking for, so ordered, received and fixed in the greenhouse within one week. In these Covid days, I appreciate the great service from Elloughton Greenhouses.
Steven Mann
Ellovent automatic windows openers easily installed and operating well. Everything good- Prompt delivery. Many Thanks.
Gerald Flynn
Great efficiant service.
Richard Blomfield
We are delighted with our Elite greenhouse and cold frames just purchased fro Elloughton greenhouses. They went the extra mile to help us get our greenhouse right at the start of the lockdown which has meant that we have had plenty to do whilst in lockdown. Ian and Caroline worked very hard to erect the greenhouse in just a day, it's a big one, and the the extras we asked for were sent straightaway. Would recommend them to anyone
Martin Print
I needed replacement glazing seal and clips for my elderly greenhouse. Elloughton Greenhouse's website was clear and informative. The goods were delivered promptly and in good condition - excellent service, thank you
David Lamplugh
Really good service, no job too small for these guys
Lewis
No question so far if you want a greenhouse this is the place to go.
John King
good service and a wide selection of products, and competivley priced
Elizabeth Parkinson
Excellent service and products
Jan
Very good service, comprehensive stock, and very fast delivery, which at this time is remarkable. Thank you.😃😃. I'm still waiting 21 days later for something from another greenhouse parts supplier 🤨🤨
Len Yeatman
Very pleased with the prompt service.
John Proctor
What a pleasant surprise to get good old fashioned service Human , friendly and willing to help.Thanks Very Much to all the staff.
Kenny Paterson
I required bolts and fixings to re-erect a greenhouse which had been lying in my yard for a couple of years. This was a wee project during covid lockdown. There were missing bolts and glass clips required to complete the rebuild. A quick search online found ELLOUGHTON, their easily navigated website enabled me to order required parts. I received an instant notification of order then notified when parts were dispatched, I received the parts next day allowing me to complete the rebuild in time to get some seeds growing for the summer season.
Tom Taylor
Used this company several times always prompt and professional
Ellen Knight
Fast and efficient service. Also very knowledgeable about greenhouses when we visited last year.
Tadhg Broderick
Ordered on line. Everything sent within a day. Received them here in Ireland a few days later. In my opinion, this is an effecient operator. I will be buying here again..... Well done..... Tadhg Broderick, Cork, Ireland
J Glenister
Very quick to answer the phone, gave accurate stock information, and I received my order next day. Superb service.
Sarah
I contacted Elloughton Greenhouses for advice on replacing a very old autovent. They were very helpful and informative and got me sorted with one that clamps on to my greenhouse - highly recommend.
Mrs E Sweetland
Ordered our greenhouse bit of a delay in delivery due to present climate. Assembled well and friendly staff. Shelf missing but brought within the week and greenhouse now complete and looking fab. Missing caps for screws to be sent in post. All in all good job. Thank you would recommend.
Cynthia Tipper
My greenhouse clips arrived quickly AND they work
Jackie Garner
My purchase arrived promptly and was well packaged. No issues with any part of the process!
James Lomas
The items were ordered and delivered within a specified time and proved to be of immense value to the writer.
Keith Hall
Excellent company, very quick response to email questions. The quality of products is always good. I have used them now on five separate occasions and always pleased withe the service.
Mrs Valerie Stevens
Very helpful and able to give sound advice from photo's that I sent. Placed a small order which was sent out by first class post. I brought nuts nd bolts and a replacement roof vent.
Gary Lomas
Great service. Ordered greenhouse spares. They arrived within 3 days. Which considering the present climate is excellent.
Stephen Morris
Efficient and competitively priced
George Silvester
Good quality nuts and bolts
E J Carder
Hi,I can't write a review yet because I have not received my goods yet.
Ann Wood
Exceptionally fast delivery and a good price when bought directly from the company rather than through Amazon.
Eg Groa
Great products, low prices, good communication and very fast int. delivery - thanks a lot from Denmark!
Robert Dixon
Amazing firm! Speedy delivery, very good price, and who on earth would have expected to find the perfect spare replacement part for a greenhouse vent that must be 40 years old within 20 seconds of starting a Google search!!!
Christopher Wride
Very impressed with the quality of the products. Fast delivery. Overall excellent - would definitely use again.
Peter Webber
Web site very easy to use and place order. Product excellent and great value. Delivery was later than expected but given the troubles with the virus infection not every thing is going to plan. Replacement greenhouse vent cylinder is working well. Thank you.
Titus Hughes
Goods dispatched quickly slight delay in receiving due to the current covid situation, very pleased with the quality of the goods and will buy from Elloughton Greenhouses again, highly recommended..
Karen Cuttell
Ordered dispatched the same day, received and in place in the greenhouse ready to be used. Many thanks Karen
Gordon Wallace
Purchased auto greenhouse vent. Good quality, keen price and delivered within a few days, well packaged.Thanks
Mike Taylor
Items arrived in a reasonable time given current circumstances. The goods are as expected and will certainly consider using them again.
Mrs Gill Marshall
Excellent service - good advice and prompt replies to e mails.
William Anthony Williams
Excellent service. Goods ordered arrived in 3 days
Ron Smith
This is typical Yorkshire first class service - absolutely spot on. Thanks a lot and stay safe (from a Lancashire lad)
Kevin Fryer
First class service
Alan Alnwick
Excellent service. Order dispatched same day by standard delivery and received 2 days later.
John Shephard
The transaction was good. The products look good although as yet I've not used them so I do not know how well they will work and last.
Fred Brookes
Brilliant service in these troubled times. Many thanks and stay well.
M Powles
Very helpful, prompt service . Good quality product. (Bought greenhouse bolts) Will use again.
Toby Bird
Great products and service. Many thanks
Mr R.A. Watchorn
Excellent sevice. Despatched promptly but arrival delayed by current postal delays.
C.J.Snaith
auto vents arrived as promised . Easy to fit , working well.
Michael Steel
Ordered 2 greenhouse auto vents but only 1 arrived! Spoke to Elloughton Greenhouses and missing vent despatched same day. Good customer service despite error with original order.
Peter Michell
I received the small order for greenhouse accessories very promptly and well packaged. The quality is very good and, being pleased with this initial experience, I shall be a returning customer.
Les Hawes
Ordered a replacement cylinder for an automatic greenhouse vent over the Easter weekend and it was with me on the Thursday. The price (including postage) was good compared to ebay and I didn't have to wait for it to come from China.
Dr Andrew Mackintosh
Excellent service
Jackie Vernon
Website easy to negotiate and prompt despatch and delivery. No problems at all. Would recommend.
Philip Scotcher
Needed some glazing clips for my greenhouse. Found them at Elloughton's. Pack duly arrived. Clips now fitted. Job done.
Martin Ritchie
Would just like to thank Ellington Greenhouses for a marvellous service third time I have used them and cannot fault them first class service .
John Hough
Good value for money and arrived promptly. Telephone query also answered appropriately.
Joanne Gamble
Very efficient And just what needed
Gordon Oliver
Excellent service arrived within 3working days
Kerry Nickson
Very helpful fast delivery and the only place thst sold what i wanted thank you
Veronica Main
Excellent products and outstanding service even in these difficult times. Well done Elloughton Greenhouses, what a great company. Thank you.
John Blackwell
I recently approached the guys at Elloughton greenhouses for advice on replacing the old glazing seals on my old 2nd hand greenhouse. Because the identity of greenhouse had long since worn away they suggested I use a universal foam replacement. They replied to my questions almost immediately and posted links to the items I requested, making it easier to pop everything in my basket. Payment was easy and they were delivered safely by Royal mail. I have so far replaced the seals and wheels on the door, and the glazing seals on the front of the greenhouse, it's a big job, but they calculated how many rolls I will need. Excellent service, would definitely recommend to anyone. Thanks Ian and staff.
Steven Panesar
Delivery was faster than expected considering many people are depleted of staff with the pandemic. Am doing some repairs to my greenhouse and old bolts sheared off. Nuts and bolts were perfect, fit as expected.
John Andrews
Very good,quick and helpful. I'll use them again.
Happy Repeat Customer
Superb customer service and excellent products. I've now bought from Elloughton Greenhouses three times and each time they have been brilliant., prompt communication, fast delivery and great products. I'm very happy to give five stars.
Frank Swain
Very pleasant and helpful staff when visited to buy glass before this online order But...ordered a few small parts online this time and had an email a week ago saying parts had been despatched but still waiting and am fairly local. Given current circumstances not complaining though as pretty unimportant! Hardly critical purchases
Roger Samuel Mansell
Product ordered online with a quoted delivery 2/3 days. Product arrive 2 days from online order- very good considering the present coronavirus pandemic
Philip Cooper
Pleasure to find people who are enthusiastic about what they sell and moreover extra keen to support and enthuse their customers. A rare event these days.
Wilfred Biglan
Dear Sir, as a result of having been given a 10ft. x 8ft. greenhouse, during it's rebuild I have purchased a number of, albeit small, sundry items from yourself. In spite of the fact that we live with great difficulties at the moment because of Covid 19, your service has been brilliant with no noticeable interruption of delivery schedules. What's not to like as they say today. Yours sincerely, W.Biglan.
Martin Hoe
Very informative Quick delivery Highly recommended
Graham Wood
Excellent service and very quick delivery even in these trying times. I would give more stars if I could.
Mark Stephens
Elloughton Greenhouses is a good company with a good range of greenhouse products, helpful email advise and efficient prompt delivery. I have purchased all the extra products needed for my Elite' greenhouse. thank you.
Charles J P Bonwick
I recently had to do a major repair job on my greenhouse after severe winter storms. There were several items needed,I found them all at Elloughtons and competively priced. They all arrived safely and promptly. What more can Isay
Trevor Sykes
all that I need to rebuild the greenhouse plus some useful extras
Frances Allen
Excellent prompt service - thanks
Jim Simpson
Excellent service. Helpful and very efficient,
Anthony Boyer
This is the third time I have used Elloughton Greenhouses for the supply of spares for my greenhouse. I have always found that they stock a good range of quality spare parts and accessories, their prices are very competitive and their delivery times are first rate. I can honestly say that I am a repeat customer because the quality of their service has never disappointed me.
Ian Peter Goldstraw
Item ordered on friday at about 16:45, posted Saturday and received on the monday. Used monday. Very good. Thank you.
Simon Marsden
Have ordered items on 3 or 4 occasions from Elloughton Greenhouses and have always found them to be honest, reliable and good value for money. On one occasion Elloughton thought the carriage costs for some staging was excessive and reduced the cost considerably. Really excellent company to deal with.
Timothy Chapman
Great service, will use again
Paul Love
had been trying for sometime to find some bits and bobs for my old greenhouse revamp came across this place and got what i wanted a decent price arrived in the post in a couple of days. now saved on my laptops bookmark for future items i might need.
Michael Lyons
Great product, good price and delivery
Matthew Beharrell
These Nut & Bolt Split Ring Set are quite hard to find, but luckily Elloughton Greenhouses sell them. A quality item with fast delivery. Top Marks!
Stu Wakeley
Having used the product before I knew what I was buying and it was just what I needed
Rev. Derek John Collins
With my first order I was meet with immeadiate confidence and going the second mile. The young man even got me a copy or near of the erection details of the Greenhouse I was rearecting find the whole experience very affirming.
Derick Hare
Brilliant, Well pleased with the service and will use again.
Andrew Marsh
An impressively fast delivery of spares for my greenhouse.
John E Luck
I ordered stainless steel W Glazing Clips which arrived within 2 days and enabled me to make my greenhouse safe in the storms we have just experienced. Thank you for a good service.
Malcolm Bray
I am assembling a second hand greenhouse and have made a num er of purchases to replace lost or damaged pieces. I chose to urchase fromElloughton Greenhouses because they stocked all the items I required at reasonable prices. Delivery was made very quickly.
Dr Andonis Yannakopoulos
Excellent service.
Dr J H Davies
good choice of vent openers. Rapid delivery.
James Peet
Excellent service, delivered on time, first class products and good pricing. Many thanks Keep up the good work
Libby Merrylees
So, today, we ordered a greenhouse from Elloughton Greenhouses. We will not have our greenhouse for a few weeks, so, it would make sense to write a review at that point..... But, bearing in mind, you only get one opportunity to make a first impression.....they were fab today. The salesman (Josh? I think) was so helpful, and not at all pushy. We also exchanged Labrador puppy experiences with the owner....and discussed the rapid ingestion of food by said breed! He vey kindly gifted us a feed bowl designed to slow this down, that his pup has outgrown.... it has now kept our pup engaged for the past 10 minutes, as opposed to the usual 10 seconds - so thanks for that! Lovely to deal with a local firm, where you can see the greenhouses as they actually are.....rather than a photo on the internet. Oh, and we are really looking forwards to our Greenhouse! Libby
G Hawkins
Swift and efficient delivery. Will be fitting the unit in a couple of weeks.
Michael Hegarty
Arrived ahead of time. Fit perfectly. Good value for money.
Anonymous
i bought and had a greenhouse erected just before xmas the whole process was excellent martin and caroline worked very hard erecting it for me i cannot praise elloughton enough and would reccomend them to every one who is wanting a greenhouse. pat davies.
Hw Smith Ltd
I've finally found and honest seller of sheds! No bull about lasting for years with no treatment, just good straightforward advice. "Treat your shed every year or two and it will last for years, leave it alone and expect the worst." The shed we had delivered and erected in two weeks was sturdy, excellent value for money and looks great.
Karen
Went to look at greenhouses with a view to purchasing and even though we weren't purchasing right then the information and help we received was fantastic. Went back a couple of weeks later and ordered the greenhouse, we decided to have them build it for us at delivery time, which was yesterday. Brilliant!! I'm a very happy lady, thank you so much, roll on planting time 🙂
Mike Edwards
The usual highly efficient, no fuss service from Elloughton. A pleasure to do business with them.
William Slattery
Fantastic service great product thank you
Ciaran Christie
Great service. Everything I ordered arrived. delivery was fast .welldone
David Hemstedt
My order arrived in very short time once again. I have ordered from you before and have always had prompt service and good quality products.
Dr Andrew Mackintosh
I rang them for advice on rebuilding a greenhouse and they pointed me to the most appropiate product, which arrived promptly. I tested it out and it has worked very well, so now I can complete the restoration. Excellent advice and good product.
James Carter
Prompt service on an order for small, but essential maintenance items (glazing clips). It was also good to be able to buy good quality items at a resaonable price.
Ian Billups
Even though I wasn't spending much money with them, the personal service and attention to detail of the staff member I talked with were exemplary. A very nice company to do business with, and I recommend them without hesitation.
Derek Leiper
Very pleased with service and product which was received in a short time.
Ian Whitemore
Thermofor Autovent HD3200 was dispatched the day of ordering and received in Tasmania 12 days later. Autovent was installed on the day of arrival and has worked exactly as expected. Great product and excellent service. Thankyou.
Stella Howden
Super fast delivery, product as described, thank you
I Broderick
Prompt delivery of goods as per description. Fair price. To be able to source parts to refurbish an older greenhouse has been most rewarding. Thank you.
Irene Gervais
I have yet to receive my order I hope it comes it is very late I contacted Ellington Greenhouses who responded immediately giving me the option of waiting a few more days or sending a duplicate order. I chose the former hoping it will arrive soon. It appears the problem is with the post and not the greenhouse company who have been very reactive. I have now received my order and am very happy with it. The delay was due to the French postal system and not at all the fault of Elloughton Greenhouses whom have been very helpful I recommend this company
Phil Stewart
Made order online for parts to make running repairs to an old greenhouse. Easy to order and all parts arrived within a few days - greenhouse now repaired. Excellent service
Steve Brady
Outstanding service. Very simple to order with prompt follow up from staff advising of tracking information and receipt. Excellent!
Olive Chilvers
Parts were delivered in good time. Can't fault them. Would definitely use them again.
Stewart Pawley
prompt delivery many thanks
Chris Waldron
After searching Amazon for an Autovent and seeing nothing page after page of inferior Chinese options, that were next to rubbish, I finally found Elloughton's product. Converting from its British pound to the Australian $ wasn't cheap. But the reviews, speedy replies and helpful advice from Jonathan convinced me this is a reputable product. Opting for the orchid wax in the Autovent was the right decision for my greenhouse to grow nepenthese, which require high temperatures and humidity.
Matjaž Skaza
We are regularly ordering Greenhouse window stay kits and Autovents for our custom made wooden geodesic dome greenhouses. Quality products and prompt services. Very satisfied.
David Morris
Answered pre-purchase questions very effectively. Products delivered ahead of expectation. Would order again.
Anonymous
A very simple transaction. Items delivered swiftly and exactly what I wanted.
Andrea Brownett
Item arrived quickly and was just as described. This was my second order from Elloughton Greenhouses and I am very happy with their products and service.
Mrs Hannah
All the parts I needed for my greenhouse were on stock. It was very easy to order and my parcel arrived quickly.
Mrs Neeson
Thank you for your prompt courteous service. I will order again in the future when I need more greenhouse items.
Michael Edwards
Another excellent-value purchase from Elloughton. Well packaged and promptly despatched. I have made several purchases from them recently and have been very pleased with all of them, so will certainly use them again should I need anything that they sell.
David Gedye
I made my purchase because of the quality of the spare-parts photographs on your website. Other websites had left me pondering, is that the same or does it just look similar. Your site provided accurate measurements, and I knew I had found the spare part that exactly matched the part I required. I ordered with confidence, and had the spare part within 48 hours. Thank-you.
Ebbel Brands
quality merchandise, fast and friendly service
Graham Wood
Excellent help and advice. Very quick delivery. They will be my first point of call in future.
Mrs Frankish
I bought my greenhouse online based on the reviews I had read here, as people seemed so happy with the service, and the helpful and friendly staff. I was not disappointed. From ordering, responding to my questions, and through to delivery and erection, all the staff were helpful. Martin was the person who delivered and erected it, and he did so professionally and courteously. He connected up my water butts and checked I was happy with everything before he left. I would certainly recommend Elloughton Greenhouses and I will use them again when I need to.
Ian Chapman
Received exactly what I wanted, fitted perfectly
John Smith
Thank you for your fast response excellent delivery and first class item , would highly recammend , one very happy customer
Ruth Lines
I bought a greenhouse from Elloughton for a relative with disabilities. We were able to specify things such as safety glazing as it was all available in the package. The greenhouse is very sturdy, unlike some flimsier, cheaper models I'd seen. Elloughton staff erected it quickly and efficiently. Best of all, the after sales service and support has been amazing; I'm so glad I didn't order a greenhouse on-line, where this service may well not have existed. I feel we've got great value for money and a greenhouse that will last for years. My relative is delighted and spends many happy hours in it.
Martain Brown
Great service first class and fast delivery thanks again
Chris Morley
Supplied and installed my dwarf wall greenhouse in sage green. Very professional and friendly helpful staff. Couldn't be happier. If carlsberg did greenhouses! We will be back for a potting shed soon.
Peter Gage
Brilliant.
Terrence Jones Hutson
Expectation & reality good
Mike &Amp; Mary Farmery
I spoke to Marian, to query some details on a product that I wished to purchase. Not only was she a very personal individual she was able to resolve my query efficiently, and as it happened, at a cheaper price than I been able secure from other suppliers. Very good service, so, well done.
Andy Steede
Ordered tuesday lunchtime delivered wednesday morning. Excellent service quality item. Will definitely use Elloughton again
K. Hirst
Can highly recommend Elloughton Greenhouses who have now supplied and installed 2 greenhouses for me. Couldn't be happier with the excellent service from the friendly staff.
Philip Bennett
I live in the North East of Scotland, I drove about 30 miles visiting 2 garden centres & 3 hardware shops trying to buy some clips for my greenhouse. After a fruitless search I went to the Elloughton Greenhouses website, the clips were readily available and postage costs reasonable, I placed my order in the afternoon the clips arrived the following morning. I checked an international online seller with the same name as a river and the clips were £4 more expensive. Well done Elloughton!
L. Schofield
very speedy delivery and excellent product
James Guillum Scott
Excellent service from advice on the phone to swift delivery of parts
Alasdair Stamps
I chose to buy from Elloughton Greenhouses as their online displays provided enough detail for me to identify the exact item I needed. It arrived within a few days, fitted within the hour and works perfectly. 5-star service!
Anonymous
Truly outstanding customer service! Ordered a greenhouse shading kit and immediately had a call from Jonathan at Elloughton to say that, due to hot weather, the kit had just gone out of stock. However, he kindly sent me a temporary solution, by return and at no extra cost, to prevent seedling damage while waiting for my original order to be delivered. This was fulfilled just a few days later on the precise date that had been promised. An exceptional company, can't thank them enough for going the extra mile.
Bob Britton
Very good service.
David Griffiths
Although my order was small it was handled efficiently and the goods arrived suitably packed and on time.
Uwe Wolff
Die Ware wurde sehr schnell geliefert, sehr gut.
Timothy Finn Kelcey
The best automatic opener I have found in over 30 years for our conservatory. You get what you pay for! Every other one I have tried in the past has been unreliable, the worst problem being failure to close quickly enough when the temperature becomes lower. Tim Finn-Kelcey Hampshire
Luc Wils
De bestelling voldeed volledig aan de verwachtingen, eenvoudig te installeren volgens bijgevoegde gebruiksaanwijzing.
Catherine Eastman
Prompt service. Item as described
Christine Merrifield
Every order is efficiently dispatched and everything I have ordered is as described on the website. I have had excellent service even when I ordered the wrong item, Elloughton Greenhouses quickly and efficiently exchanged the item. An excellent company to buy Greenhouse parts from.
Resad
Exact description, high quality of service.
Maurice Birkett
All good, would use again.
Kenneth Paul
I only received half my order but all strings were pulled to rectify the situation. Other than that slight mistake I would recommend the company for its promptness with orders and speed of delivery.
Phil Goodge
I wasn't sure which type of greenhouse would be right for my needs, the staff at Elloughton Greenhouses went out of their way to talk me through all the options that were available to me, whilst at the same time keeping to my budget. After my initial visit to their impressive show site, I had a site visit to ensure that the choice I had made would be suitable for the space I had available in my garden. I was greatly impressed by warm welcome that I received, the knowledge of the staff and the time they took to help me with my decision, not to mention the half dozen eggs given to me from their collection of free range hens. When the Green House arrived Caroline and Martyn built it most efficiently. Very happy with my new investment, very happy indeed.
Ian Littler
great product and fast service thank you
Denis Carter
My new elite 8×10 ft arrived last Thursday in green what a fantastic service from start to finish and the 2 member of staff came to fit it was so fantastic they took there time and took pride in what they did well done a very satisfied customer Mr and Mrs Carter
Sven
Vielen Dank! , für die schnelle Lieferung nach Deutschland! Die tolle Beratung und ihre super Ware! Beste Grüße aus Weimar. 👍👍👍👍👍
Natasha Griffiths
Very reasonable prices quick delivery very happy customer thank you
Frances Innes
As ever excellent, quick and efficient service. The go to place for anything Greenhouses.
Mark Purves
Always satisfied with the products received from here.A good honest company to buy from
Miss Aj Cole
Excellent all round, advice excellent, price excellent, shipping excellent, quality excellent. Happy
John Pleasance
I have used Elloughton Greenhouse on two occasions over the last year and I have been extremely pleased with the company and their products. The online shop wass easy to use, the secure payment facility was fine and the products were well packaged and delivered to my home address in France within a week. I would certainly use the company again in the future.
Tony Hoare
Thank you for my purchase of greenhouse shelf brackets. I liked them so much I ordered another set off you. Tony Hoare Liverpool your new customer.See you again soon.
Fissiaux Jean Claude
J'ai reçu de très bons conseils avant de faire mon achat- Très grande satisfaction du produit acheté - livraison très rapide même à l'étranger.
Bonita Roberts
Fast service. Great follow up care!
David Marquand
My request was for only a small amount of aluminium greenhouse bolts, but from the initial enquiry I had fast response to my email, order confirmation, sent confirmation, and fast delivery. I am extremely satisfied with the service, thank you.
David Hill
Excellent service.thanks
Steve Evans
Everything came as described and very quickly. Will deffginately use Elloughton Greenhouses again. Thanks
Yiannis Anguillesi
Super fast shipping to Italy, the product seems really good. Thanks a lot!
Mrs P Tye
Very helpful and friendly service. My order was sent out the same day even though it was late in the day and arrived on time. Excellent service all round.
Mr Alan Gerrey
very good service.
Jim Spendley
The items I ordered were just what I wanted and they came very quickly, very good service thank you.
Don Rigby
I got exactly what I wanted, at a very competitive price and delivered in less time than quoted. Excellent service.
Jane Scott
Very helpful website followed up with a fast delivery. What more could. you ask for . Will happily use again. Thank you from me and my greenhouse. .
Paul Hirst
Fabulous service from start to finish. If you need a greenhouse use these guys, they know what they're doing.
C Hi Wah Lee
fast posted & good price for nut and bolt
Stuart Ogilvy
I had a problem over an item bought through ebay but Elloughton product between myself and the staff we have sorted this out so would highly recommend this company.
Lascelles Smith
Item just as described and fits well. Arrived very quickly.
David Hoyes
Great service greenhouse arrived with a smile.Very happy .
Julian Evans
I needed some replacement parts while re positioning an 8' x 6' for a customer,found website via Amazon, easy to use and fast delivery. I telephoned to ask for info on delivery time and spoke to a very helpful gentleman. Will use again if required. (gardener/landscaper)
Stephen Bryant
Good product at a competitive price. Speedy dispatch and delivery.
Bryan John Rowsell
As usual brilliant.
Mrs Sally Petitt
greenhouse clips arrived very quickly and are now holding the greenhouse's winter lining in place!! All very efficient - my husband is most impressed!! Regards - Sally Petitt
Vicki Stephens
Very easy ordering process & arrived promptly. Thank you
Mr Michael Eckhardt
On the 18th Sept I ordered extra shelving for my greenhouse from Elloughton Greenhouses and paid for the order using Paypal and the next day received an e-mail telling me I was getting a refund because Elloughton's had found a more favourable postage rate. My order then arrived less than a week later. Their website was easy to use, delivery was very quick and the unexpected refund made for an excellent service.
Mr Richard Smallbone
Very prompt delivery, and perfect for the job. The cropped bolts with ring are just right and work well. I must point out that they do not fully turn in my greenhouse as it is not a Elloughton, however they do work and enable hanging pots to be secured. I would not hesitate to use this company again as they have such a good selection of greenhouse accessories.
John Eric Waters
Thanks, the longer cropped bolts are to put bubble wrap in the glasshouse, Bolt small washer, then fix with nut, 2, put repair washer on then a nut do not tighten this as needs to be ready when you put the bubble wrap up
John Aldridge
Several orders of greenhouse spare parts have been dealt with quickly and efficiently. Recommended.
Anthon
Nothing is too much trouble for Elloughton Greenhouses, very knowledgable on every aspect, would recommend them to all who needs anything relating to greenhouses, especially all on my allotment 👍
Bruce Burton
If only there were more firms like Elloughton Greenhouses! I wanted a quality greenhouse but did not really know too much about them at all. I looked around online and found Elloughton's website which helped a lot, it was when I visited them that I was really impressed though. I looked at several greenhouses and was patiently talked through the features and exactly what you get for your money. I spoke to Jonathan and Caroline who both knew everything you could possibly wish to know about greenhouses. I bought the greenhouse and it was everything I wanted and more, it was delivered and installed within a month. I am so glad I paid for the installation as it was far more involved than I would have first thought, the fitters were excellent and worked exceptionally hard all day. The Elite Titan is now the stand out feature of my garden. I can 100% recommend Elloughton Greenhouses. Thank you to all involved!
Emma Newland
Extremely prompt delivery of order - no matter how small - much appreciated as before.
Robert Nancarrow
I own a glasshouse in Australia which was imported from the UK. I can't get the spare parts l need here, so have bought from Elloughton twice without any problems at all. The bits l needed were sent as soon as the order went in, and arrived here in a very short period of time. Excellent customer service.
James Jones
Five Star. James.
Pat Revill
Excellent service and very fast response when answering emails. I had been looking all around Sweden and abroad for rubber seals that would fit my old Eden greenhouse and it wasn't until I had the fortune to email Elloughton and Ian Isitt that I got adequate information and help. I'm also pleased with the very fast shipping, and if anything goes wrong they'll do everything they can to put it right in order to make the customer satisfied. Thank you Elloughton and Ian for all your help. Kerstin Isaksson
Gavin Fennell
Great service. Very rapid response and delivered exactly as promised.
James Burden
It was easy to order and delivery was excellent and quick. Thank You
Frances Innes
Excellent service and advice and such a useful site.
Stephen Brooks
I over ordered some greenhouse spares with you recently & subsequently e-mailed and left a phone message requesting an alteration to the contents prior to dispatch. I was disappointed when I noticed, quite soon afterwards, that it had been dispatched. However this was followed by a message confirming that the order had been changed. Very pleased by quick delivery and responsive service.
Simon Roberts
Excellent service with speedy next day delivery available. Products were fairly priced, arrived promptly and in perfect condition. I also contacted Elloughton with a query about the most appropriate product for my needs and they replied extremely quickly with a very helpful response. I really felt like I was dealing with people who knew their stuff and were happy to help. Thank you very much and keep up the great work.
Peter Johnson
I ordered some seals on the Friday and they were delivered on the Monday. I tried to order by phone but the computer was down and I was told to order the part on the internet and he would pick it up on his phone and make sure the part went out straightaway. EXCELLENT SERVICE THANKS VERY MUCH. PETER JOHNSON.
Eric Wells
I ordered initially via amazon and was so pleased with the product that when I wanted more I ordered direct. From ordering to receiving was two days, which considering the postal service I regard as excellent.
Anthony Parkin
The speed with which my purchase was dispatched was impressive, and the items arrived exactly on time. An email enquiry before purchase made at 7.15am was answered immediately and the advice given confirmed what I needed.
Chris Temple
Prompt service - right product right time. Great service in answering a question I had about the product before I bought it When I need more greenhouse bits I will use them again and I have told others Well done
Harding.Cm
Very helpful and prompt service
Paul Dean
very prompt service
Steven Milner
Bought cropped bolts with stainless rings, they are excellent quality and were delivered next day after ordering, thanks!
Alexander Massie
The service from contacting them of a problem was absolutely great and courteous and service second to none.
Anthony Haslam
I bought some screws for my 20 year old greenhouse. The items arrived within the specified time frame and were of such good quality that I have placed anoher order for an equivalent number. I have been impressed by the efficiency of the ordering and delivery system.
Mr J Tinsley
Excellent Company. Easy website to use. Great Product, Good Price and I could not believe the speed of delivery. Fabulous
Andrzej Respondek
Express shipment. Goods as described.
Katie Kavanagh
At the time of writing, some two weeks after placing my order for some greenhouse bolts, they still haven't arrived. BUT, having spoken to Elloughton after giving a reasonable time for the postal system, they dispatched a replacement order with next day delivery and that turned up the next morning. Cannot fault their customer service. The bolts were just what I was after too!
George Mariner
Good products, exactly what it said on the website. Excellent turn round from order to delivery. Would've scored a 5 but the postage was a tad pricey...
Victor Latimer
Product arrived on time. good quality and was reasonably easy to fit.
Linda Clarke
Customer service excellent with help ensuring I was purchasing correct product for my greenhouse. Over and above. Friendly and superfast delivery. Will definitely recommend and use again
Dave Weatherby
The best ....Very helpful nothing to much trouble. Always have a good stock when you need it...Also at the right price...Dave..
Tom Taylor
Dealt with them several times. Products as described and dispatched promptly. Very satisfied
Sam Morrison
Very quick efficient service on an easy to navigate site.
Robert Kelsey
They were very helpful when I phoned.
Walter Wyatt
I ordered from the U.S. and received my order promptly and in good shape. I am pleased with the customer service of Elloughton Greenhouses.
Chris Atkinson
We were delighted by the speed of delivery and the price of the parts we bought
Janet Mee
We have never ordered from you before, but my husband was impressed with the stock of greenhouse spares on your website, so will certainly look again if he needs anything of that ilk. He was impressed also with the quality of the bolts we purchased and the service. Thank you.
Steven Douglas
Great service with prompt delivery
Philip Storer
Have used you in the past. Products clearly and accurately described. Always got what I wanted promptly.
Paul Taylor
Excellent response time with good delivery. You have everything needed to manage a greenhouse and at very competitive prices.
Peter Barker
Ordered part arrived quickly and was perfect for the job. When I had a problem with fitting Ian was very helpful in providing the solution.
Graham Rippon
I've made a couple of purchases from Elloughton recently. Both times, the service and prices were excellent.
Tony Elgie
Good clear pricing from Jonathon in Hull going through all the options, great customer communication through Ian including a pre-installation visit to double check a potential space issue, and a very efficient installation from Caroline on the day. I am well chuffed with the results and greenhouse in constant use. Great team effort.
Anthony Pound
excellent service
John Butterfield
I placed an order on their easy to navigate website I was pleased with the price and fair delivery charge I received my order well packed a day earlier than expected The quality of my Ellovent was far better than a previous Ebay window opener This is how Elloughton Greenhouses made me happy!
David Rich
I am very pleased that I chose Elloughton Greeenhouses because every purchase made in the last year or so has been delivered promptly and at a good price. All of the products have been of high quality as advertised which has made the job much easier.Thank you very much. D.Richgardener.
Linda Darke
they had everything I needed, excellent price and delivered on time
Jennifer Ann Thorne
Item, complete with necessary screws, arrived promptly and was well packed
Stephen Stokes
Superb customer service and personal support from Ian. I am pleased I purchased my beautiful Elite greenhouse from Elloughton
Alexander Bevan
Good product reasonable price . Very happy
Bryan John Rowsell
They were so helpful in all aspects and they called me back when they said they would. Thank you.
Alf Cogger
Item was as described, competively priced, with very fast same day dispatch and prompt delivery. What more could you ask for?!
Jim Silver
Ordered only a few small items from Ian, there was a small omission from the delivery but on making Ian aware an apology was given and outstanding item sent 1st class mail. VG service.
Steve Burrell
Ordered 4pm. Paid just 50p extra postage and it arrived next morning! Product as described and fitted fine. Would recommend highly.
Mjr
I inherited a 6x4 Halls greenhouse. I wanted to fit a roof vent but three suppliers informed me this would not be possible due to the age of the greenhouse. Then I spoke to Ian at Elloughton's. He contacted Halls, called me back to tell me it was feasible and the window vent arrived four days later! Worth knowing: although I dealt with Ian, the window vent came direct from Halls. The instructions were less than helpful However, there's a friendly Dutchman on YouTube: 'EasyStart Greenhouse Page F Assembly' where you'll get useful information to set you on the right track. Took me about an hour. Thank you Elloughtons - excellent service!
Trevor Clayton
Ordered the clips the correct ones came, fast delivery thank you.
Denis Coombes
Very efficient, helpful to an overseas customer who had ordered the wrong item on amazon.Would go direct in future.
David Pilgrim
A small order for a greenhouse vent actuator, but clearly treated with care. The product is excellent, well made and works well, but what was really striking was way the order was dealt with and the beautiful packaging for the parcel. Someone clearly takes a lot of pride in doing their job well. Many thanks.
Richard Farnfield
Excellent service all round!
Nick Crawley
Exactly what I wanted and fast delivery, couldn't be better!
Emma Newland
Did send you an email to thank you for advice last Autumn and exceptionally prompt response to orders - much appreciated - many thanks.
Richard Merrall
The website is very informative about the products on offer & any queries are answered promptly by email. Ordering was very straightforward & the goods purchased were delivered within a couple of days. I would use Elloughton Greenhouses again.
Sven Kruse
Great Job! Thanks
Mr Duncan Ritchie
I needed some extra long greenhouse bolts as a matter of urgency and was having difficulty obtaining them locally. Elloughton had these online. I placed the order before 2 pm and they arrived the following - impressive, especially given our rural location.
Allison Tom
I live in France and your prices and delivery dates were far superior to anything here. I have ordered a second item and am sure that this will be the same. A pity one cannot read other purchasers' comments.
Nathan Holdbrook
Fast delivery good value for money
John Warhurst
My order was delivered with one item missing. Following a short phone call the item arrived safely the next day. Top marks for customer service and high quality products!
Noel Burford
Ian A swift turn round. A great product at the right price. Unable to meet another request but gave honest reply and reason for out of stock. I would recommend E G. Regards Noel Burford
Association Partager La Terre
On a reçu ce qu'on a commandé.
Robert Thompson
Excellent customer service and advise, only slight problem is I felt that the postage to Jersey was high, most firms use standard post office mail, it wont stop me from ordering again. Regards Bob
Ivan Tinman
Fast and efficient service and product exactly as described.
Tom Taylor
I have ordered twice from them. The prices are good and the products arrive promptly as ordered
Daniel O
First class service with prompt response. Thank you.
David Chantler
fantastic service and product arrived very quickly will definitely reccomend
John Barnes
A quick cal to Elloughton Greenhouses was very helpful in gaining the information I required, I subsequently made a purchase. Very helpful, will definitely use again.
Allan Potts
EG had what I wanted and were quick to post it to me. Web site was easy to use.
Winfried FrÜHholz
Fast delivery, good product. Thank you!
Jill Austin
Replacement parts ordered for greenhouse door arrived promptly and were less expensive than Amazon. Well done and thank you.
Paul Gaulton
They provided the clips I needed to secure the new glass in my green house, I did not need many clips and the 20 clip bag was sufficient. delivered within 3 days of ordering.
Derek Myles
great product , strong greenhouse bolts. quick delivery.
Tom Taylow
Jonathan was an absolute star, I needed help and advice and he was able to send me exactly what I needed. There was no fuss and the parts arrived quickly and at a very reasonable price. I wish all my buying needs were this easy.
Clovis Eid
Merchandise of good quality. Receid promptly
Mike Holmes
Top quality , great service ,two day service, will always go there for my greenhouse requirements
Ms Carol Newell
Prompt and indeed speedy despatch of my purchase, thankyou
David Watson
Happy to discuss anything which was refreshing. It is the first company I will go to next time.
Brian Smith
A very good service offered. Easy to deal with.👍
Mr J Hughes
placed order 11.18am on saturday, email said dispatched at 11.48am and goods arrived in Mondays post. Exceptional service.
Alan A Burgess
1st rate products,prices and service. Well done.
Mr G Cloughton
1st class service and attention to customer. Good staff knowledge on products. Thank you.
Alan Cross
my order was completed very quickly
George Brown
Greenhouse shelf brackets good quality and arrived earlier than expected I would have no hesitation in ordering from you in the future spot on
Joy Lewis
Easy website to place an order. Delivery was very fast
Vicki Stephens
Goods arrived very quickly & are just what I required. Thank you
J Bentley
Very competitive on price and a very quick delivery. I will certainly use them again.
John Noons
Good prices, prompt delivery.
Robin Potter
Outstanding service as usual.
Don Mumford
Prompt service. Good quality items
Paul Mcmaster
I phoned company and got a very polite and helpful reply. so if I need anymore parts i certainly would deal with them again without any hesitation .
Finni Wagner
Good service Danke
Michael Davis
Items arrived as described and promptly at a reasonable price.
Jahanzeb Ali
I did mistake during purchase so they corrected and also very quick delivery
Michael Phillips
Good easy to use website, prompt delivery of order with every item I ordered. Products exactly as advertised, well very packaged. Will return my custom as a first choice when I next shop for greenhouse products.
Peter Barnes
The chap on the phone could not have been more helpful. I was unsure which parts I needed and to be able to speak to someone who knew exactly what they were talking about and were able to ship the correct items immediately was most refreshing. You don't get this service from the likes of Amazon, who incidentally were a lot more expensive! Thank you.
Ronald Holland
Very prompt service. Thanks
Jane Northmore
Speedy and efficient service, faultless????
Frank Hill
very prompt service high quality goods. would recommend this company to all.
Vic Taylor
Item was posted within an hour of my order and, to my delight, arrived by first post on Monday after the weekend. Excellent service, well done
Pauline Fryer
It was only a small order, but I had previously had no luck finding cropped ring bolts, and was delighted with the prompt response. Many thanks. Pauline F.
Bjrn Weltzien
Very fast processing and shipping! Many Thanks!
Malcolm Fordham
I only purchased some bolts but they arrived on time and were well priced. What more could I ask?
Pennie Cooper
Helpful when I phoned for a very low cost item - sales person went to measure replacement cartridge. Item came next day. Perfect.
Will Lipyeat
Prompt delivery, good price and quality
Julie
Good friendly man who dealt with my order quick and efficiently in store.Would recommend and use again.
Nevil Pearce
Good product. Priced OK. Quick delivery. No VAT invoice provided either hard copy or on-line.
Gordon Rigby
Parts arrived on time and are working as advertised
Helen
The staff at Elloughton Greenhouses are amazing. I needed parts to refurbish my unidentified greenhouse and after some e-mails and photos Ian came up with the parts which would fit. I placed my order and naively assumed that 'square' guttering was a standard size, so I ordered a downpipe. Caroline and Ian cross referenced my order and got back to me to let me know the the gasket I'd ordered would not fit the same greenhouse as the down pipe. That's knowledge, experience and service at a very high standard. Well done, and thank you Elloughton Greenhouses.
Pauli Karhunen
Hey. I have been a customer of Elloughton Greenhouses twice. Buying has been easy. Delivery has also been fast. I can recommend this vendor! Regards, Pauli. K
James Bligh
I received my order with in two days . I did not think it would come so soon . Thanks for a prompt delivery .
Geraldine Oudin
Excellent customer service. Answered honestly to my questions instead of attempting to sell me a more expensive product I did not need and despatched my order the same day. Will definitely use again.
Matt Russell
I don't normally give reviews, however when you receive such good service it warrants a review. Very quick on delivering everything ordered correctly, well wrapped, no hassle service. Just what one needs. No hesitation in recommending.
Samuel Faynot
Cropped Head High Tensile Aluminium Greenhouse Nuts & Bolts ne vont pas sur serre ACD
Cornelia Thomas
Very quick delivery and the cropped bolts with rings are excellent. Great service - great product.
Anne Hargreaves
quick response, goods delivered immediately. thank you very much
Christine Baggaley
very easy to order and pay and delivered on time vary impressed
Mark Henkelis
Great choice, excellent quality and fast delivery.
Mr John Allen
Fast efficient service. Highly recommended. Will definitely buy from again. Many thanks
Paul Taylor
Best value nationwide, rapid turn around of orders and when I visited they were really helpful. I moved a 16 foot greenhouse from Yorks to Leics and they gave me all the advice I needed. Many thanks.
Mr Vaughn Davison
Having been very pleased with my first purchase from Elloughton, I was only too happy to use your services again. Price and delivery extremely good.
S D Wiseman
EG made me happy by dealing personally, over the phone, with really a very small couple of items. Prices were the most preferred v competition. Despatch was quick and correct.
Terrence Brown
I placed my order Thursday evening and received an email on Friday saying my goods had been dispatched and I received them on Monday.
Peter Munford
I found the item i wanted and ordered it. It was delivered i 3/4 days
Mr Trefor Mordecai
The order was transacted very quickly, and delivered very promptly. The items ordered are exactly what was ordered, and are currently being used in my greenhouse.
John Warhurst
Quick service.
John Jones
very fast delivery and good products. would definitely use again. many thanks.
Ray Williams
Excellent range of products competitively priced and posted without delay. Will purchase from them again
Gary L Strong
Everything occurred as I envisioned; no surprises, no mistakes.
Philip Latham
Ive used this company a few times and everything has been delivered quickly and at a fair price
Jill Comben
Correct goods delivered quickly
Mr John Andrews
Item ex stock and arrived quicker than expected, first class service
Anthony Bentham
A very quick service, my order arrived the next morning after ordering the previous afternoon.
Gf Electrical Ltd
There were various issues with the order from our end and theirs. Throughout the service was rapid and pleasant. It was a pleasure to find a company that runs on great customer service no matter the size of the order. All our thanks again GF Electrical Ltd
Alan Mclauchlan
Greenhouse nuts and bolts delivered on time at good prices
Peter Davey
excellent service the goods ordered were delivered within a couple of days
Mr Robin Phillips
Excellent fast service for greenhouse spare parts. Definitely recommended.
Alan Stanesby
Products as described, quick delivery, no problems
James Geoghegan
Swift efficient and excellent quality. I shall continue to use your company for future orders.
James Bligh
I spoke to your staff on the phone when my computer froze and the lady sorted it out straight away and I got my order on time .
Supatracks Limited
Fast efficient delivery of quality products at a great price - what's not to like?
Chris Bijsters
I had some questions about automatic window openers for a greenhouse I'm building and I got great support from Jonathan, he helped me to figure out which openers I could use (heavy windows) and aptly answered all my questions. I've bought two openers, and although I haven't mounted them yet the build quality looks fine. On top of all that he even offered me a discount! This is the kind of customer service that makes me a permanent customer ;)
Richard Goddard
product good quality fits perfectly
Alan Olive
Prompt execution of my order. Delivered on time and good price.
Anonymous
Excellent service - very helpful and efficient
Anonymous
Fast service and Google value for similar product's of greenhousenuts and bolts.
Trish Gailey
Very easy to assemble, very good website for extras. Super quick service for replacement parts. Well done.
Anonymous
Firstly Elloughton Greenhouses stocked the items that I was looking for at a reasonable price. We are erecting an aluminium greenhouse of indeterminate age and make so finding the right parts can be a bit of a battle. Secondly, the website is easy to use, the payment easy and the customer service and speed of delivery good. Also, when we needed a lot of a particular item, larger units were sent in stead of many smaller units which made much more sense.
Shona
Elloughton Greenhouses is one of the best and most reputable companies I've had the pleasure to deal with. Anytime I've had questions they have been quick to provide the answers, responding back well within 24 hours. They offer a wide selection of quality products at competitive prices, and always provide safe and FAST shipping. These are just a few of the reasons why I am a repeat customer.
Anonymous
I'm a returning customerat Elloughton Greenhouses because of their fast shipping, great quality and good prices!
Anonymous
There ordering process was simple. Shipped straightway and took about a week to arrive in new Zealand. The auto vents seen good quality.
Anonymous
We are in the process of restoring a WW2 B25 bomber The fast service from Elloughton has been greatly appreciated and we plan to place future orders with this company
Anonymous
Quality product at a reasonable price.
Anonymous
Despatch was very quick and communication excellent. A delivery issue was dealt him with promptly, efficiently and professionally. I would say this is a rare breed of company: it still has old fashioned morals and values and that's refreshing in today's climate. I would trade with them again in a heartbeat. Thank you.
Anonymous
Excellent customer service and very prompt despatch of my order.
Anonymous
Quick and accurate service
Anonymous
If any company deserves to succeed it is ELLOUGHTON GREENHOUSES. Excellent service which you will not receive from the likes of Tesco.
Anonymous
Great service, good product and quick response to a delivery question I had. Very satisfied with the entire process as this was the first time I had knowingly ordered something directly from a business located outside the us. Thank you. Elvin Tack
Jay Dewan
The items that I bought was cheapest and good quality. Delivery was within a few days. I have shopped before from your site and I look forward to browse and see what I may need for my allotment. Jay
Lemarie Architecte
Good products and easy to order. Very quick shipping. Perfect for me
Anonymous
Prompt Delivery & Quality Products
Anonymous
Very fast and smooth delivery to Denmark
Gerry Walsh
200% all-round service
David Nellist
Excellent friendly advice from Caroline on how to install my autovent. I do not hesitate to recommend Elloughton
Anonymous
Easy to order, helpful customer services and quick delivery.
Harry Tollerfield
Finding the item I required was easy. Having ordered it delivery was made the following day. Instructions for fitting were simple to follow.
Anonymous
Nach 5 Jahren waren die mitgelieferten Klammern meines Gewächshauses (NICHT von Elloughton gekauft) schon so gut wie durchgerostet. Der einzige Anbieter von Edelstahlklammern ist Elloughton Greenhouses. Ich sandte erst eine Mail-Anfrage, weil ich mir nicht sicher war, ob die Klammern passen würden, und erhielt umgehend Antwort. Die dann bestellten Klammern wurden sofort geliefert und passten wie angekündigt. Ich bin sowohl von der Qualität der Ware als auch vom perfekten Service begeistert. Short summary in English of the above: 5 stars for perfect product quality AND perfekt service.
Anonymous
Very pleased,delivery quick,excellent value for money. Will use company again
Clinton Peebles
Fast shipping, Good price.
Anonymous
Ordered 2 Bayliss auto vent openers which were delivered promptly and very well packaged. These were as described on the website and work very well. Totally satisfied and would use EG again.
Robert Brown
I Brought a 2nd hand green house and not only did Elloughton Greenhouses send me a Pdf for the plans of the greenhouse, the spares I needed to refurbish it were not only available butin my hands within 3 days of placing the order. Brilliant service 2nd to none thank you.
Anonymous
Easy ordering, good prices, quick delivery
Ramon Williams
Everything that you turn out, are great quality,very pleased with all items.
Anonymous
Excellent prompt service,parts as described. Previous order incorrect but customer service was excellent and issue rectified. Would definitely recommend
Anonymous
As a customer in the USA my order was promptly shipped and received. The packaging could have been better, the package arrived with an open spot. Fortunately, the small parts did not fall out. No complaints from Washington State. I would purchase from Elloughton again.
Mr P. Murray
Fast delivery of quality parts at a reasonable price. I cannot ask for more than that, many thanks.
Gerry Walsh
Great service, prices,and prompt delivery,, will definitely use again
Anonymous
Very easy to order the parts I needed, and at a good price. Delivery was fast and precise
Torben Munk Pedersen
Hello Being from Denmark I'm quite astonished of the speed and accuracy provided by you. I ordered parts for my greenhouse on monday and they arrived by post today. Would definetely use you next time I need spares. Best Regards Torben
Thorleifur Jonsson
Fast service.
Mr Roger Stembridge
I was delighed to be able to get new parts for my old greenhouse, Thet were easy to orderand reasonably priced. They arrived promptly, and had been well packed. What more can you ask?
George A.M. Watt
The buying of various accessories from Elloughton Greenhouses went through promptly and without a hitch. I would be very pleased to deal with them again. G. Watt
Charles Chiapolini
John was extremely helpful in trying to sort out my problem as I didn't know which product would suit my needs and went out of his way to post me a couple of small samples, therefore I was able to order the right one I required. On the second occasion I closed my shopping basket and forgot to order an extra item, On this occasion I called and spoke to Carol who ensured that the item was placed in the same packaging without reoccurring extra postage costs. A1 team . Thanks
Gregory Powell
Was thrilled to find Elloughton Greenhouses and to learn it carried Elloplugs. I rigged up my own solution, using a Solar Pool Cover as Insulation, and the Elloplugs to attach it to a Harbor Freight (USA) Green House. Most of the installed clips have done fine. A few have given away, probably due to me using them with the other two products, which they weren't designed for. Overall, am so glad I found them!
Mr D A Pratt
It must be two years since I ordered from you. How come you think I have just ordered something? ?
John Mc Donald
Straightforward transaction and helpful to deal with - I will shop again.
Jonathan Copsey
Product delivered on time and does the job required
Steve Wright
Service and products were excellent. The high grade and very sturdy vent openers, and the now installed 10 off 15" aluminium support struts (between walls and roof) has meant the greenhouse is now more able to cope with the extremely high winds we have from time to time. Many thanks
Lemarie Architecte
Easy to find, quality and fast shiping to France. Perfect for me
Peter Crean
Stuart Collins
Juts needed a few clips. I am a greenhorn. Phoned up - got advice. Clips arrived next day. Can't better that?!
Iulian Manea
Good stuff !
Paul Godfrey
Greenhouse bolts of very good quality, far better than the soft rubbish that comes from many other outlets. I nwish I had found these before but will now always use.
Mr Ian Morgan
Excellent service and prompt delivery very impressed.
Lechat Jean Yves
Bonjour, Je regrette la barrière de la langue. Pourriez vous proposer Le français en seconde langue. Merci
John William Rudd
This is the second time that I have purchased from Eloughton Greenhouses, and I am very satisfied with the prompt attention received and fast delivery. No problems whatsoever. JohnRudd.
Victor Spear
An excellent service with a superb after sales focus. Very easy to deal with including returns. Great products and pricing. HIGHLY RECOMMENDED.
William Moore
I bought two Alloy benches for my 8x6 Halls green house, i found it easy to install as it came in a flat pack. The only thing i found with it is it looks a bit high but we will see when i start my growing season. My tomatoes will have to just have 3 or 4 trusses this year, my strawberries should do well under the benches there is plenty of room for them plus lots of light, and the staging should last for years, my greenhouse is over 30 years old so i think the staging as brought it back to life again.
Mr Tom Denley
Ian gave swift and helpful advice via email. Order was delivered promptly. The website is not served securely over https, so it appears that card details are sent unencrypted -- in fact it uses an online store built using http://www.ecwid.com/ and sends data encrypted to their servers, but this is not obvious, and you technically have no guarantee of this.
George Marshall
Good product Good service Would recommend this company and its greenhouses.
Mr J Ralph
I ordered two thermometers. The information available on the website was clear and (gratifyingly) was matched by the goods when they were received. Despatch was very quick and the order acknowledgment/update was extremely efficient. I am a very happy customer.
Kevin Irish
Excellent service.
David Oxley
God range of greenhouse stock
Barrie T Williams
Everything i ordered arrived quickly,and was exactly as described by Elloughton
John Hindle
Easy to order online, fair postage costs and fast delivery.
Mrs D Morecroft
Very quick response to our request and know where to go in future
Bruce Baumann
Acquired a greenhouse from an elderly friend. Searched the USA for parts to repair it after relocation with no luck. Finally located the components here and am very pleased with customer support.
Mr Peter Simons
good quality product as advertised and a very quick delivery would buy again from this company if I require any thing further for my greenhouse peter,West Sussex
Robert Brechany
Greenhouse purchased 5 years ago , very happy with product and delivery arrangements , have since required replacement glass panes due to storm damage purchased and delivered quickly , overall excellent service
Frederick Dyson
The items that I ordered were correct and I was able to finish the job on my greenhouse, also they were delivered much quicker than I expected. Very good service.
William Guthrie
Anthony Crisp
Although the subject matter has not yet reached me, the individual who dealt with the 'asked for', was very supportive--and I thank him for that--and that to the extent of sending 2 pics, which enabled the decision to buy to be made. Kind regards, Tony Crisp
Malcolm Blaker
Very pleased with the service, quality of the goods and the reasonable price will come back again
Trevor Parker
Stainless steel glass clips, perfect for the greenhouse. Fast delivery.
Jonathan Ralph
I ordered two Zeal P100 digital thermometers. The price was very competitive, the product seems to work excellently (simple to use and accurate) and the contact and service was throughout fast, efficient, courteous and friendly. Elloughton Greenhouses seems to have a wide range of stock and I am very pleased to recommend them on the basis of this initial experience. Jonathan Ralph (Suffolk)
James Peghiny
These folks really have it together. I ordered on Friday and my order arrived the following Tuesday (they're in the UK and I live in Maine, USA). It was expertly packed with arrived undamaged. I would definitely do business with them again.
Peter Dearman
I was very impressed with the prompt and efficient service and would recommend Elloughton Greenhouses without hesitation
John O' Connor
Bought rolls of tape, nuts and bolt and clips and springs. All arrived quickly and exactly as described. Very good service and will be ordering from them again.
Elizabeth Miller
Excellent service with safe, fast delivery of all my orders. I like dealing with these people.
Victor Spear
Excellent products, and service. Competitive pricing. All backed up with a great after sales support.
Philip J Stockwell
The autovent works perfectly as does the shading and fixings.
Malcolm Jones
Prompt delivery Misunderstanding with length of Rubber Glazing seal supplied. comes in feet not metres (I thought it was rather a good price). Quick response to my review. Would use this company again.
W D Wheatcroft
Used several times. Particularly good in rectifying an incorrect delivery .
Roy Conyers
They do what it says on the tin. Excellent service, goods the same. Only disappointment is that they do not do a discount for Yorkshire men!
Dennis Ward
I was surprised at how quickly the items I ordered were delivered. All prices reasonable and items of good quality.
John Gay
All good, very happy with my purchase and the service.
Richard Egley
I purchase an Elite High Eave 6 x 6 greenhouse , as part of a package deal (rainwater kit, staging, etc). Very happy with the delivery, which was punctual and I was kept informed. Very happy with the greenhouse, which was straight forward to construct, it took me a couple of days on my own. The quality of the finish is good, so I'm very happy.
Phil O'Malley
Job well done; what more do you need to know. Never award 10 out of 10 as it leaves no room for improvement 9 out of 10, keep doing what you do,
Peter Estrup
Everything was as expected, thank you Best Regards Peter Estruo
Gordon Docherty
Quick delivery, item as described.
Christopher Myall
I have a 15footby 6'6" high eaves model and could not be more pleased with it. Good and sturdy with built in base giving great stability and ease of ground fixing. Also I live on a very exposed site but it has been able to resist all the severe gales with no movement, steady as a rock! Could not recommend Elite greenhouses enough.
Christopher Adams
My purchase was a small accessory item for the greenhouse I already own. Service, via your comprehensive and easy-to-use, website was efficient and prompt - encouragingly straightforward. Chris
Stephen Gresham
Have used many times, always delivered on time.
Tony Wood
Ian and his business was helpful in working through purchasing and delivery to NZ. The company is one of the few that offers alternative freight arrangements that can make an internet purchase more affordable. Also shipping and delivery was faster than expected. Good customer service all round. Thanks. Tony.
Robert Newby
Bought greenhouse spares. Really good service.
Brian Blissett
New self-opening vent. Easy to fit and works perfectly.
Julie Evans
item as described ,dispatched and received very quickly.
Thomas Pierce
Good greenhouse parts. Good website. Good shipping. Very pleased.
G Laming
The greenhouse experts who also love greenhouses - and want everybody to enjoy theirs too. Wonderful people to speak to, and will respond to all enquiries, no matter how silly they might sound. Their service is swift, within the week to Holland.