Displaying 5 of 5 Stories
Current Category: Accessories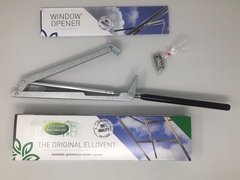 This video will show you how to fit pretty much any of the "clip on" type of autovent.
We now stock the complete range of Botanico Alliplugs, which are used to attach bubble insulation and shading netting to your greenhouse.
We are now keeping Elite Greenhouses rainwater kits on stock, they no longer need to be pre-ordered
We have been selling 4 litres of Bartoline Creocote for £6.00 at North Cave for a while now but I only noticed today how much cheaper we were than anyone!
We have just taken delivery of stock from a major manufacturer of thermometers and other associated products
Displaying 5 of 5 Stories