Swallow Jay Potting Shed
Swallow's smaller of it's two fantastic potting sheds, the Jay 6' 8" wide.
The innovative design enables growing room to be maximised while allowing for all important storage space.
Two rear shelves are supplied as standard in addition to staging at the front of the shed. To aid ventilation there is an opening end window with manual stay and there are two opening automatic vents in the roof.
There is also a fitted floor with plastic runners, designed to help prevent damp and extend the life of the building.
Specifications
The redwood pine glazing bars are 58mm x 32mm finished size.
All boards are 12mm finish tongued and grooved and fixed with stainless steel nails.
All the timber is thermally modified.
The inward opening door has a mortise lock and aluminium handles.
Glazing is toughened safety glass.
All the glazing is slid into a groove and sealed with quality silicone.
All the cut shapes are jointed with a clear plastic H section.
Each roof vent has an Automatic opener.
Opening side vent with manual stay.
Full length staging down the front with centre support (width 520mm, height 745mm).
Two rear shelves (both 390mm wide, one at 1130mm high, one at 1665mm)
There is a specially turned apex finial for that classic look.
The ridge and top vents are sealed with a specially machined timber capping.
25mm black PVC damp barrier screwed to the base.
We have a short video below showing our Yorkshire built Swallow Jay Potting Shed and the included Derbyshire built Bayliss Vent Openers during some very strong winds, please note how perfectly stable the vents are even during the gusts!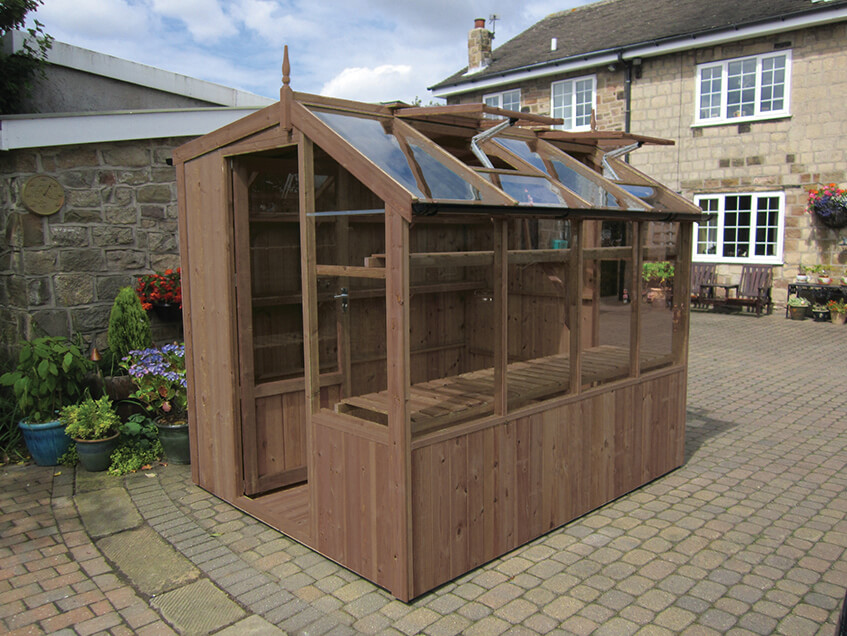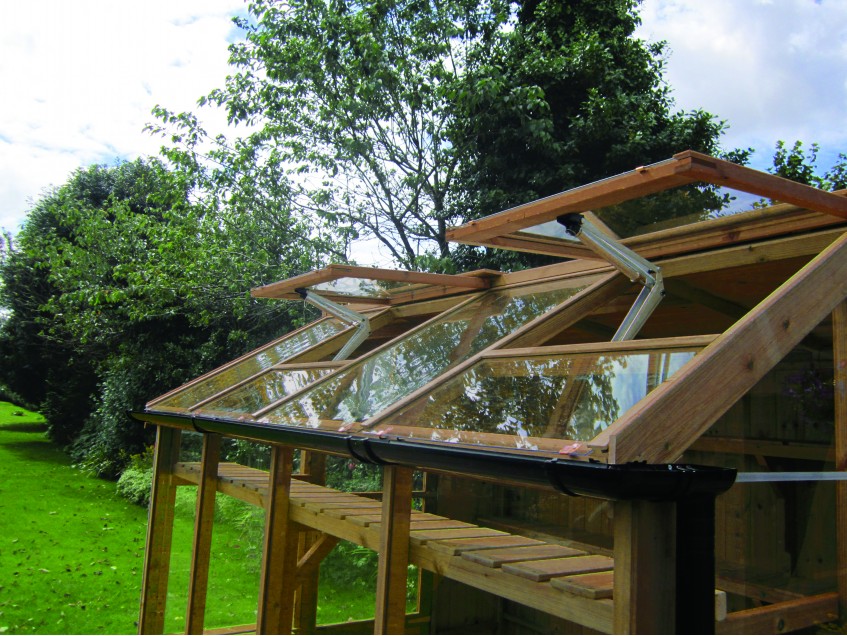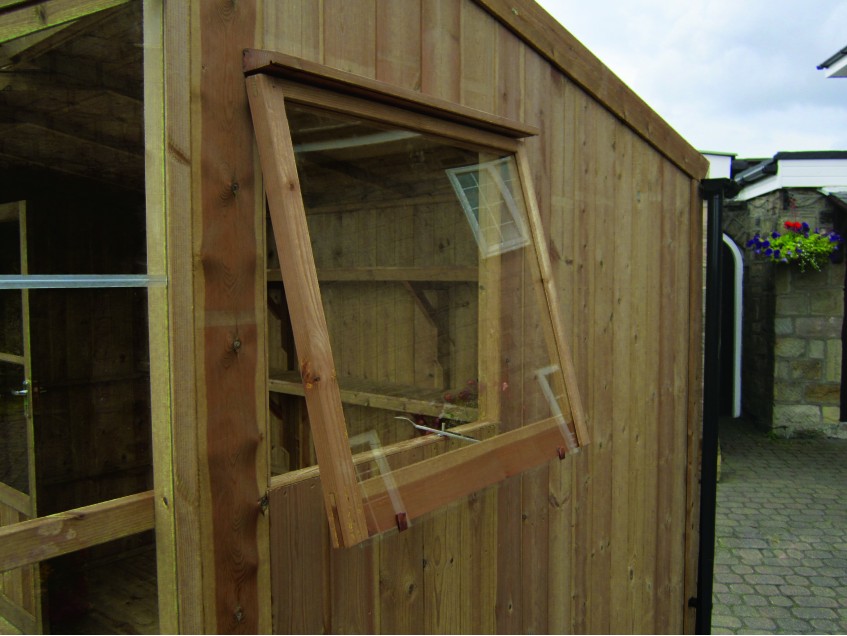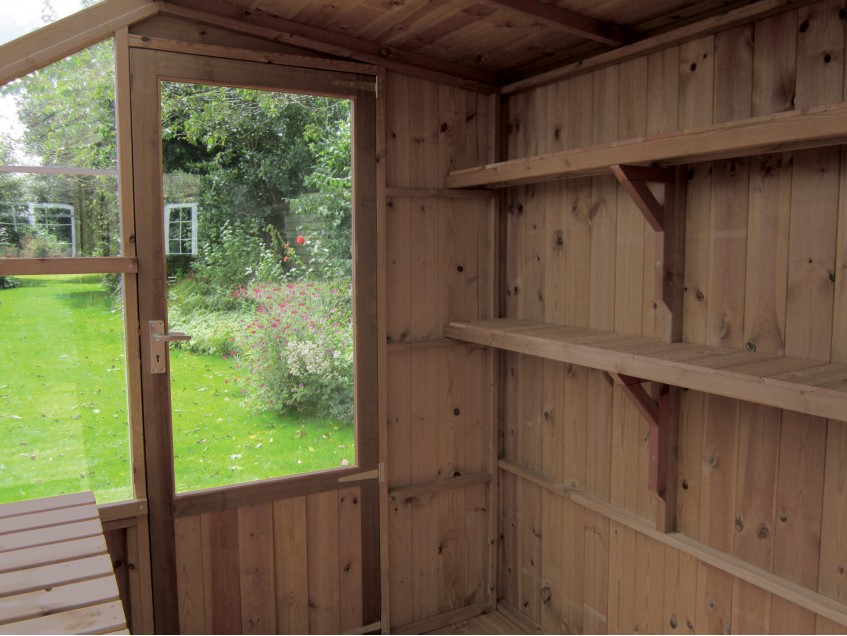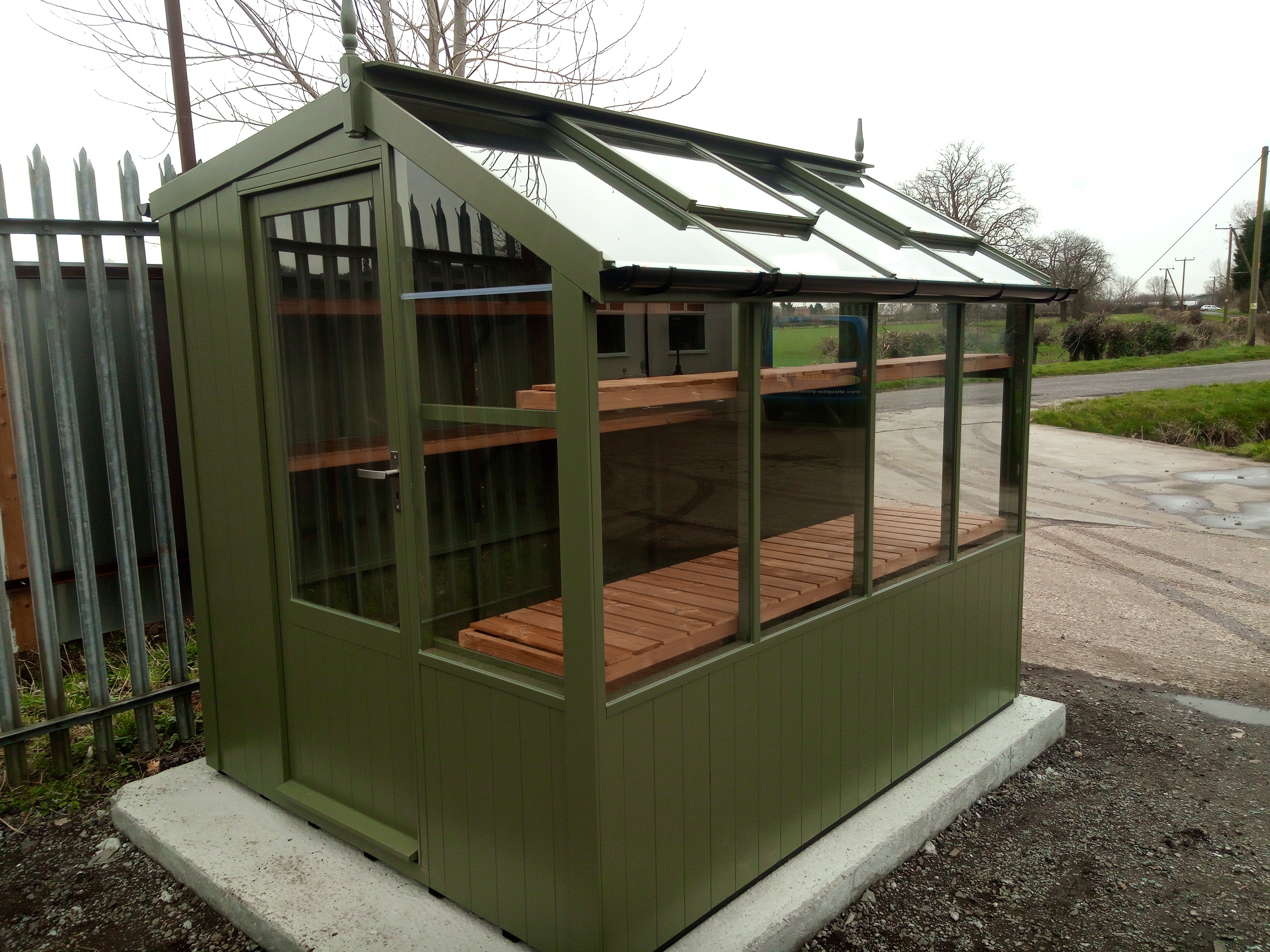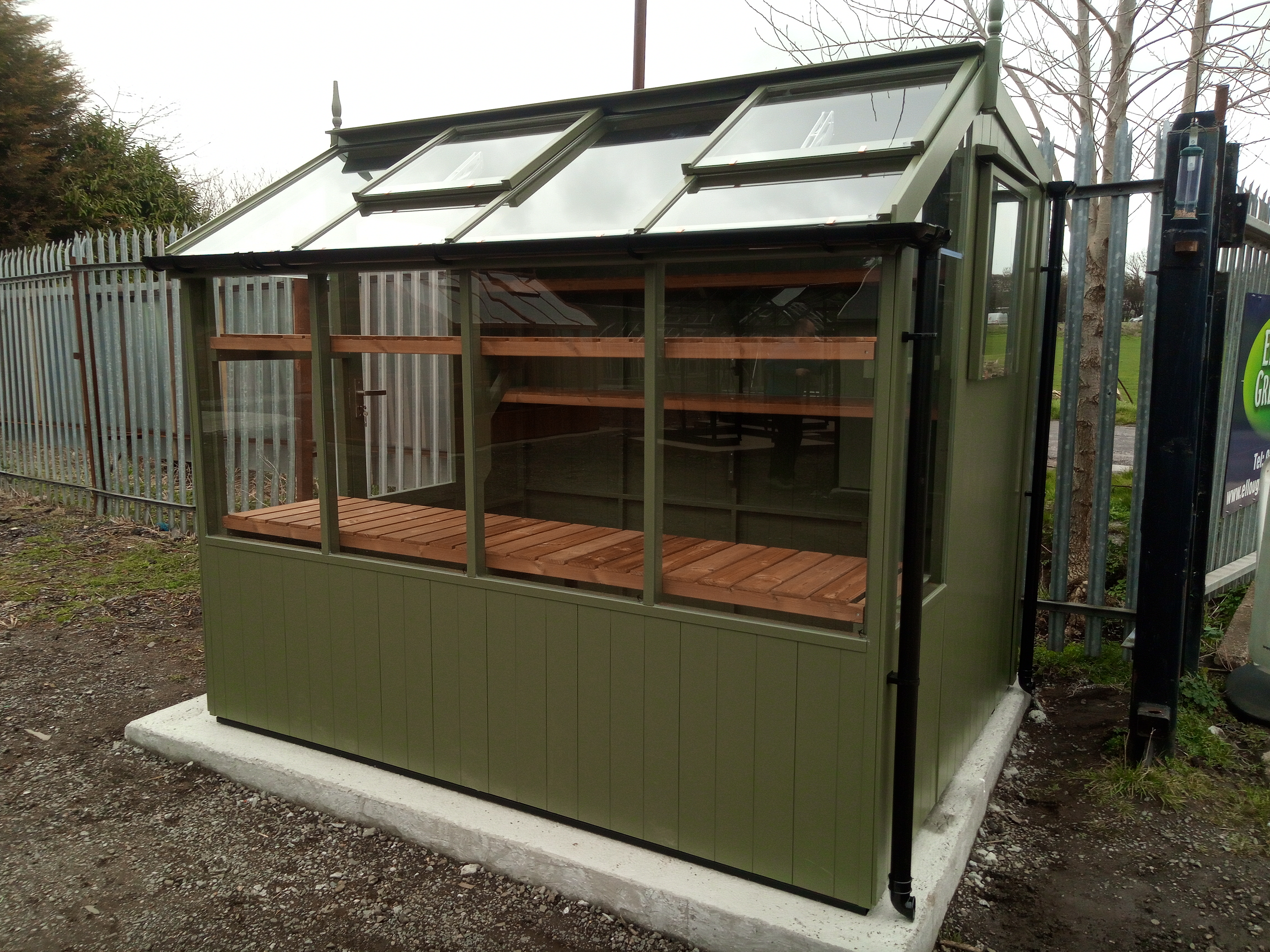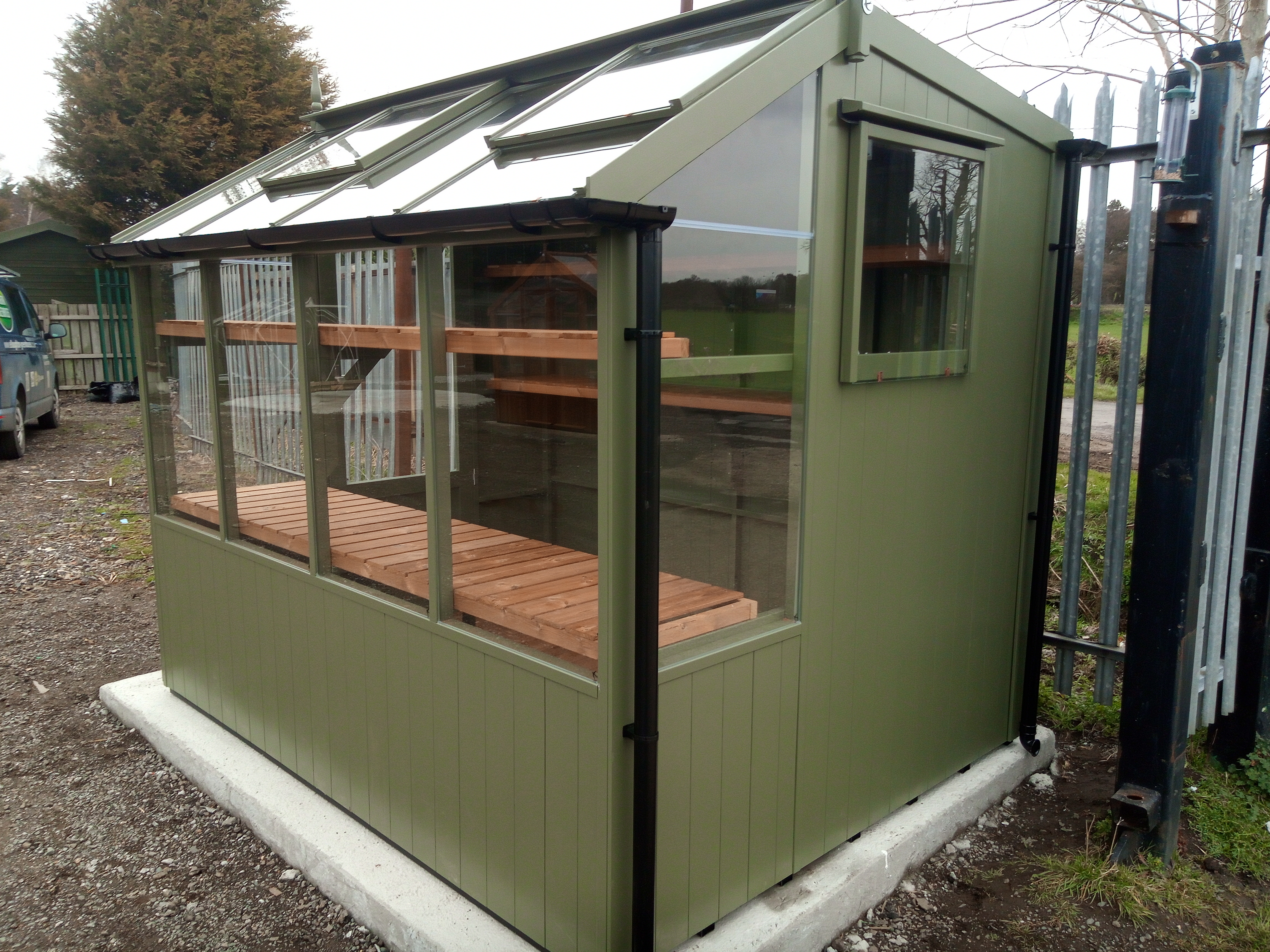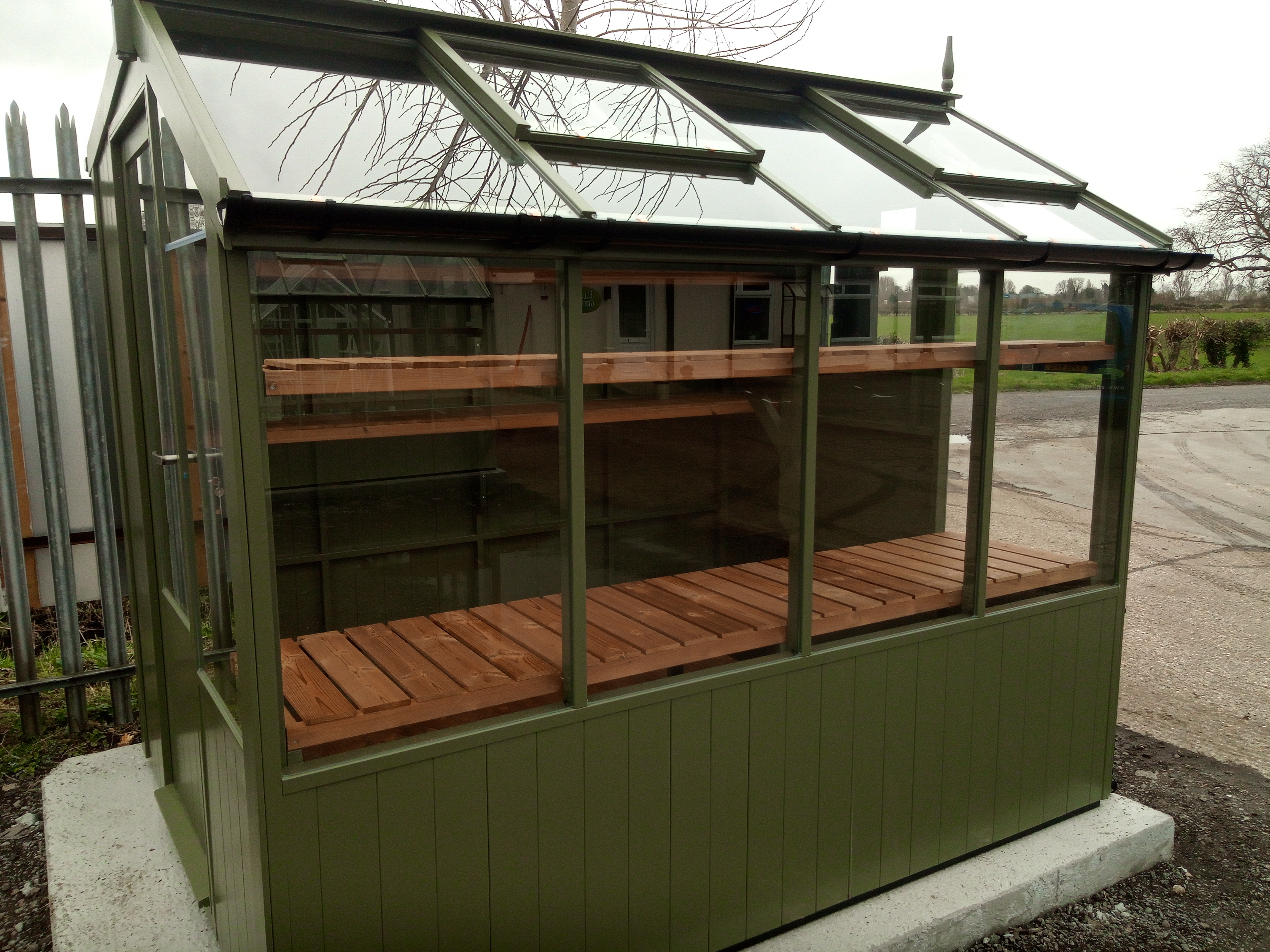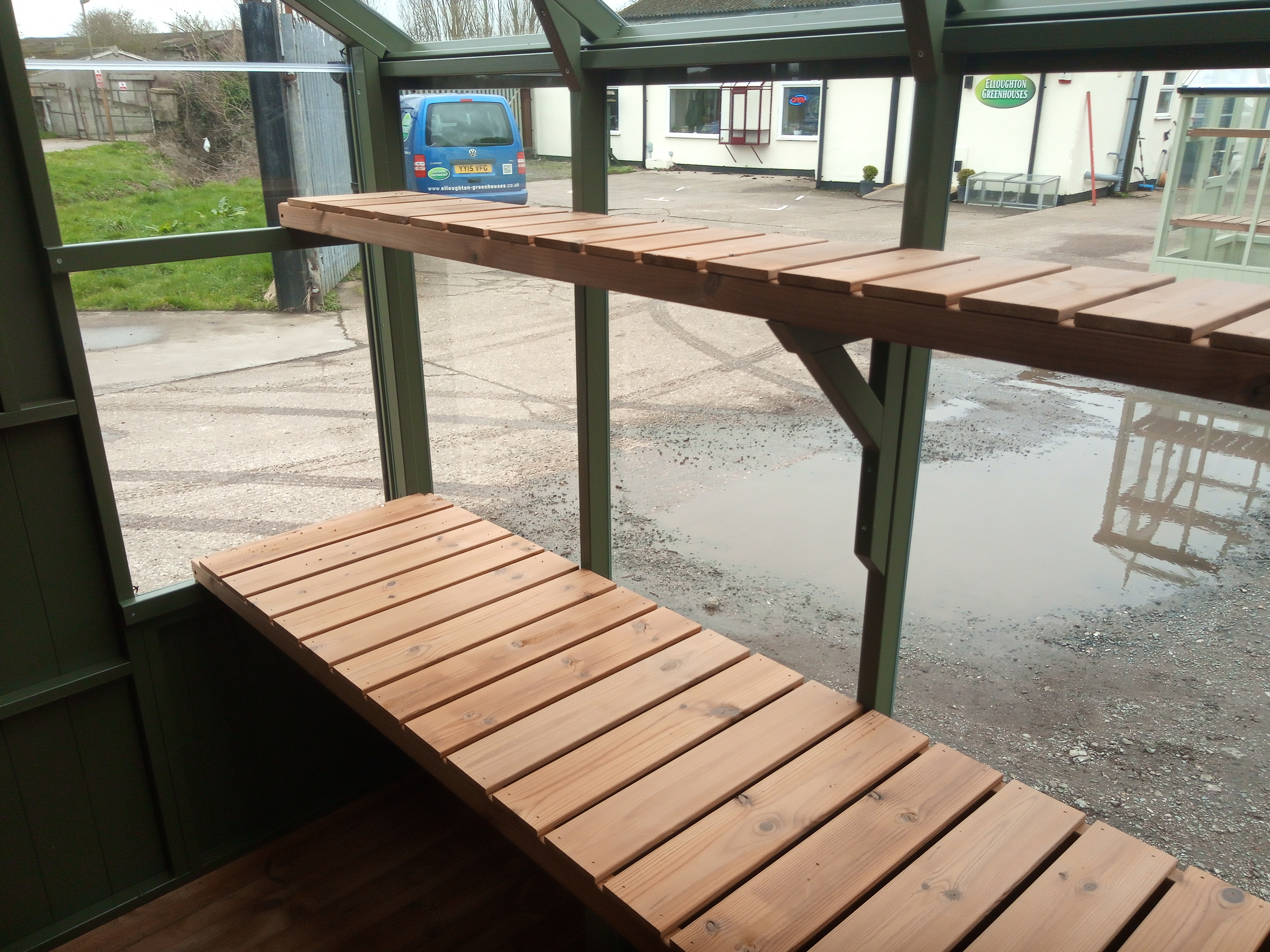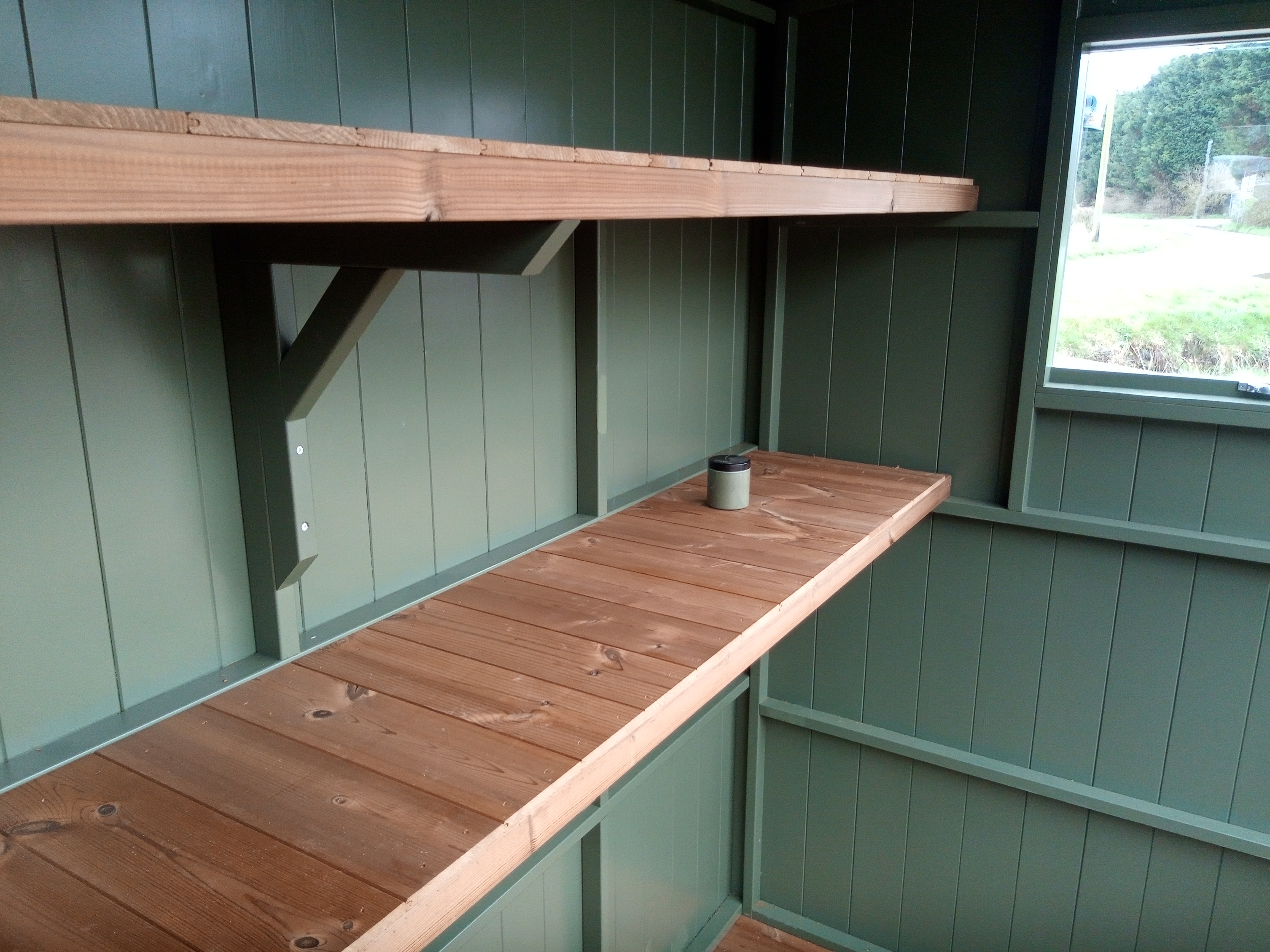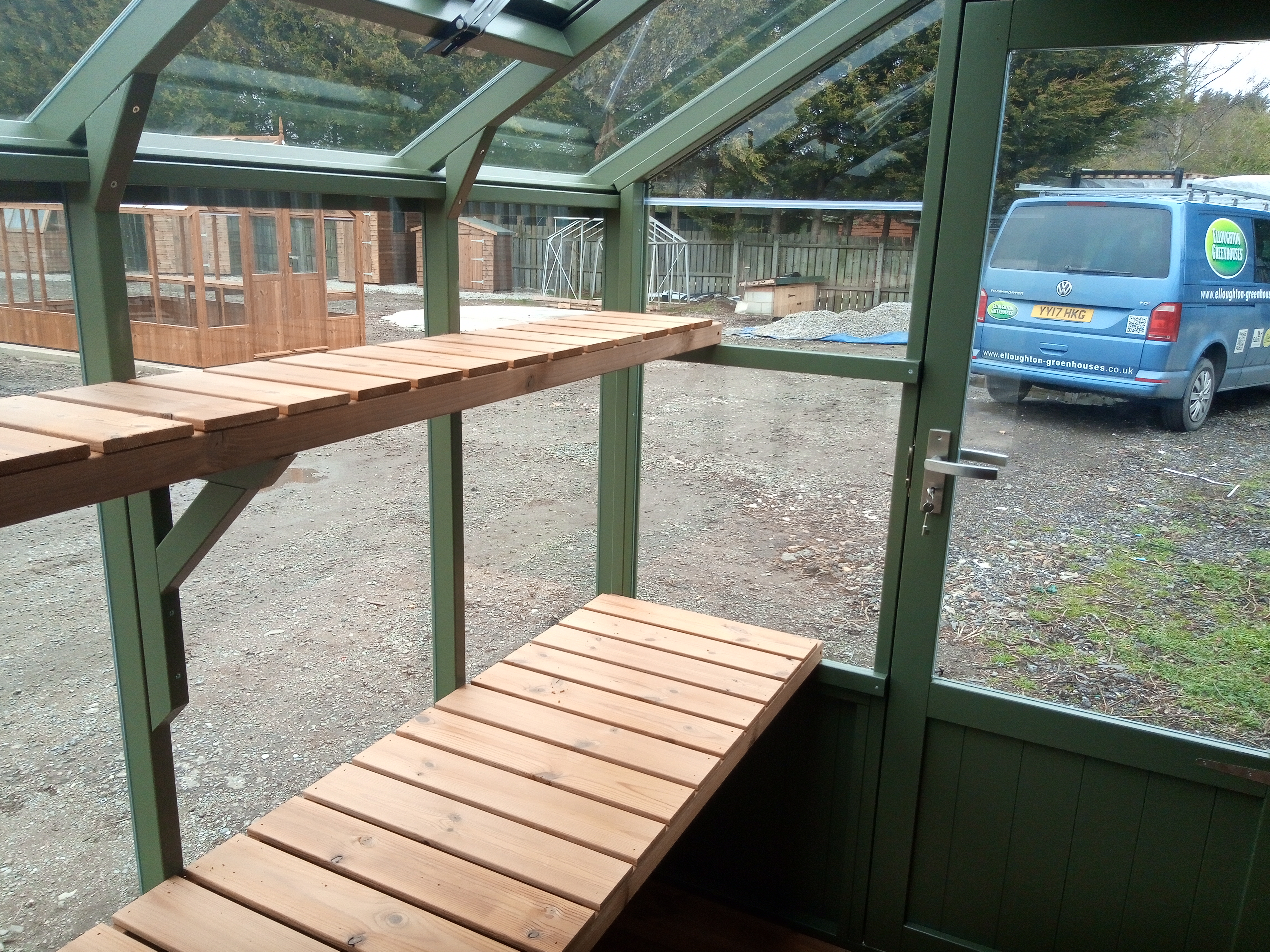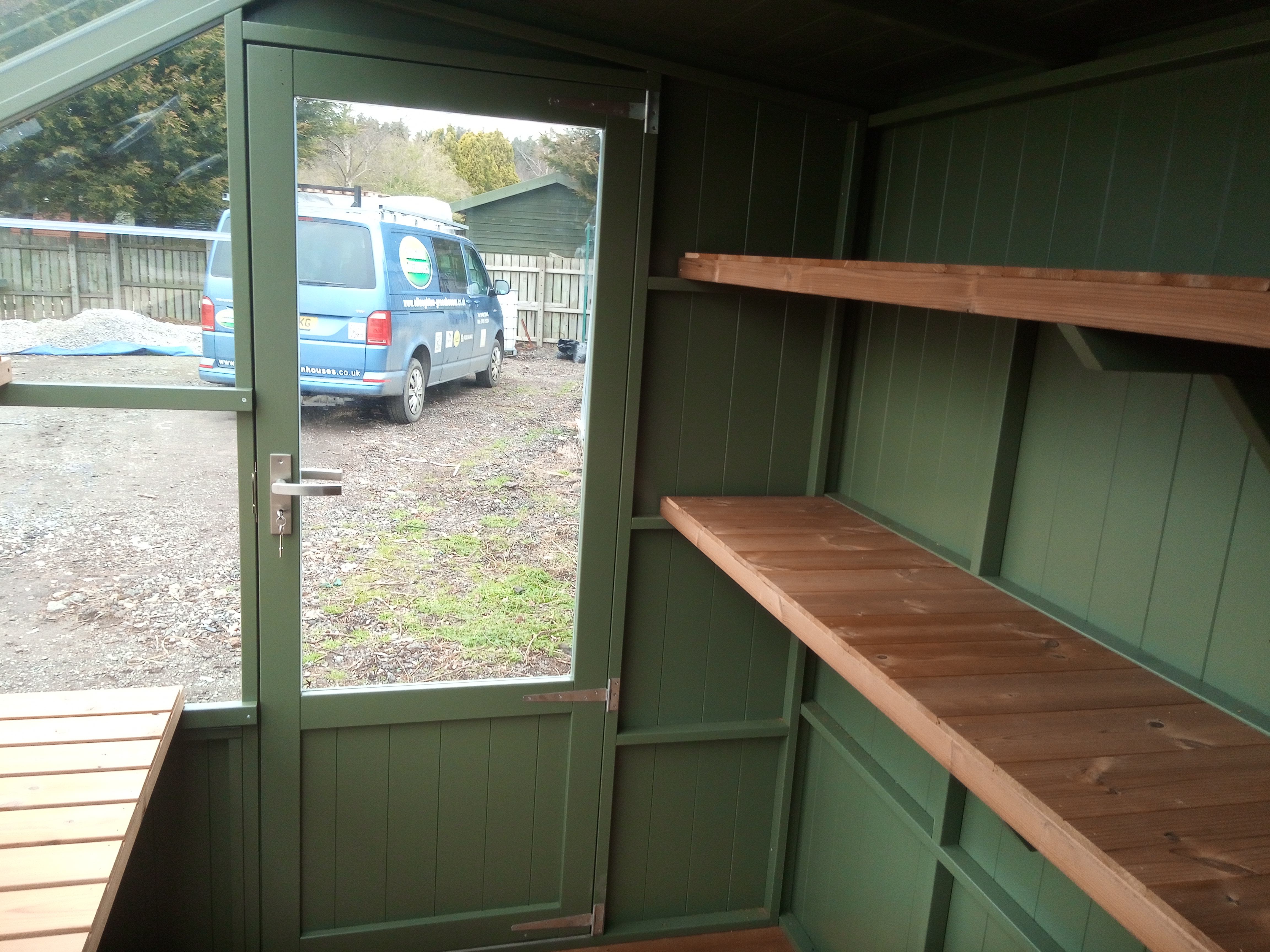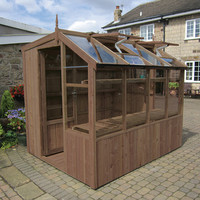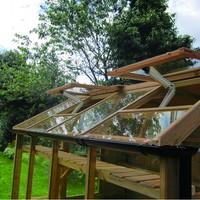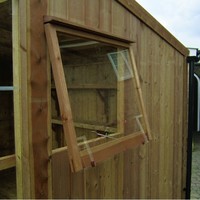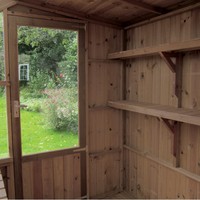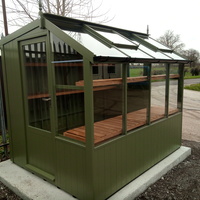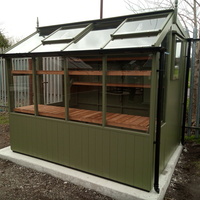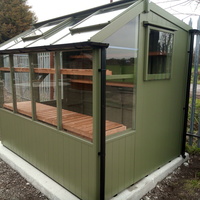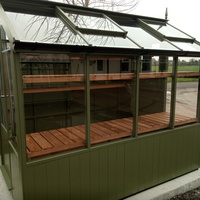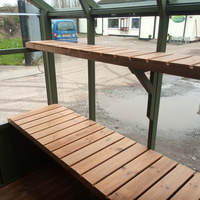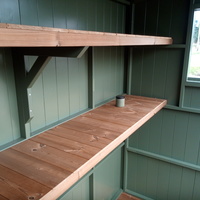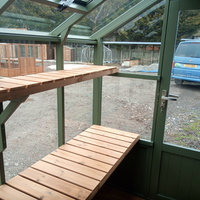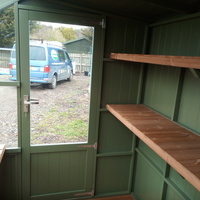 MADE IN ROTHERHAM, YORKSHIRE TO THE HIGHEST STANDARDS, DELIVERED AND INSTALLED ANYWHERE IN ENGLAND AND WALES, PLEASE ENQUIRE FOR HIGHLANDS SCOTLAND