Juliana Orangery 1014
A Juliana orangery provides a unique space in your garden that can be used as both a traditional greenhouse and a place for relaxing where you can enjoy being outdoors, even in poor weather.
The air and fragrances from the plants provide well-being and renewed energy. You can furnish your orangery with tables and chairs, and still have plenty of space left over for a satisfying work area when you potter about with your plants.
Juliana Orangery is available in two different colours: aluminium/black and anthracite/black and comes with 3 mm safety glass. A powder-coated black steel base is included and makes it easy to install the greenhouse.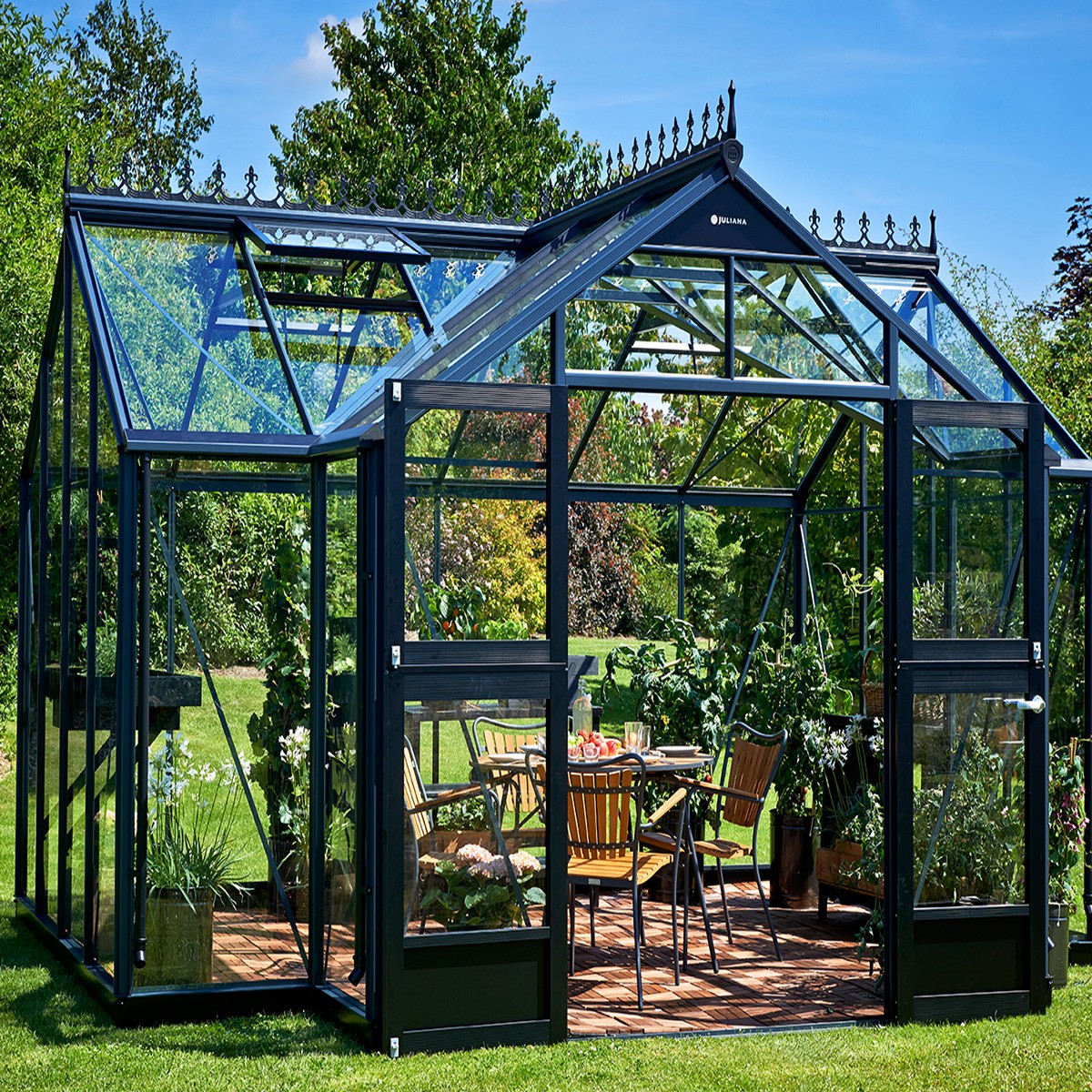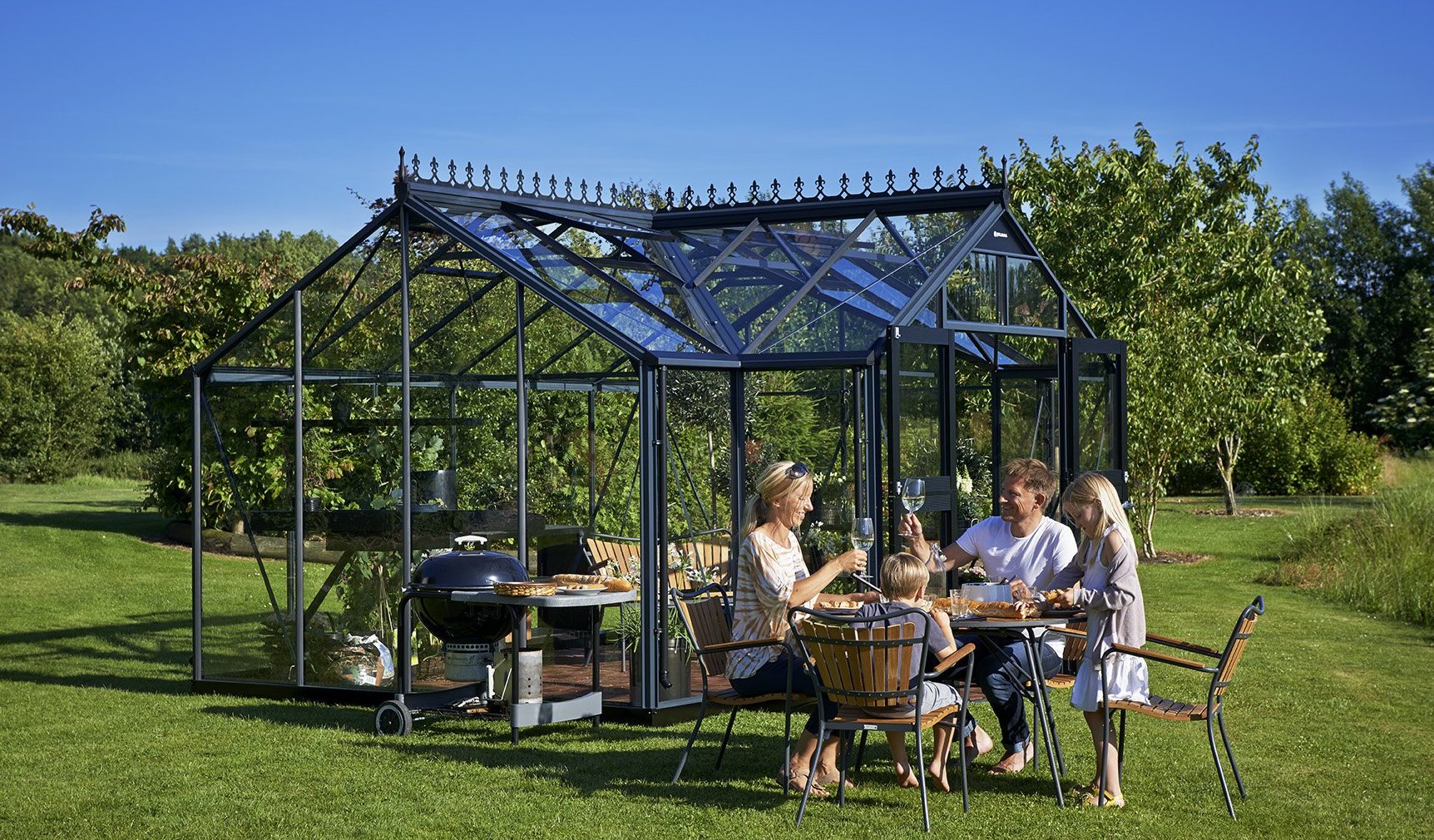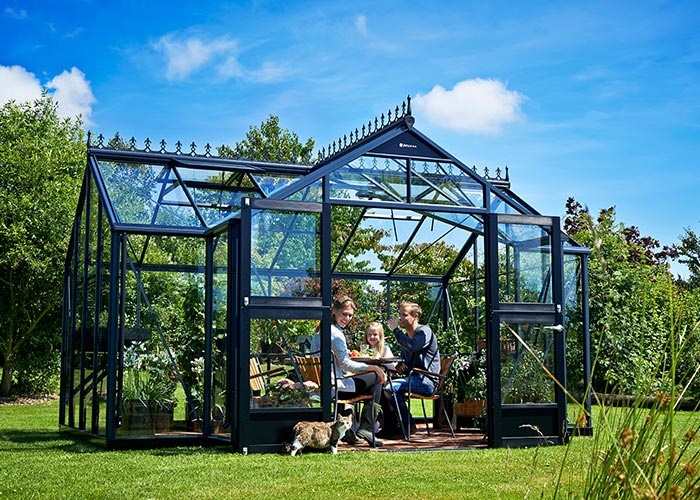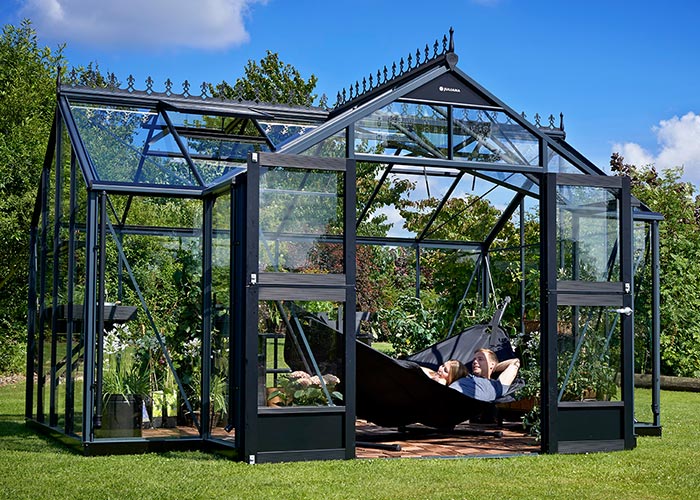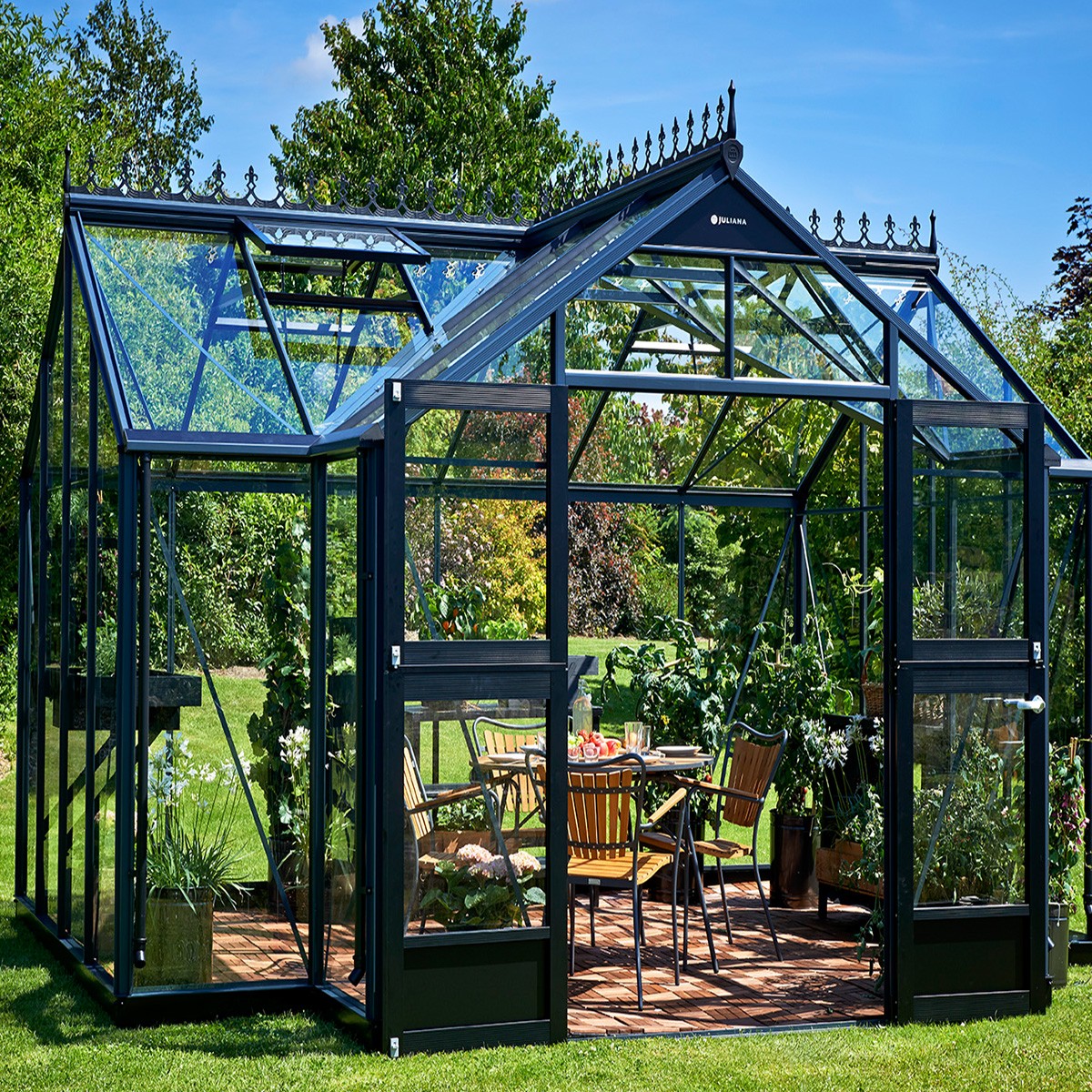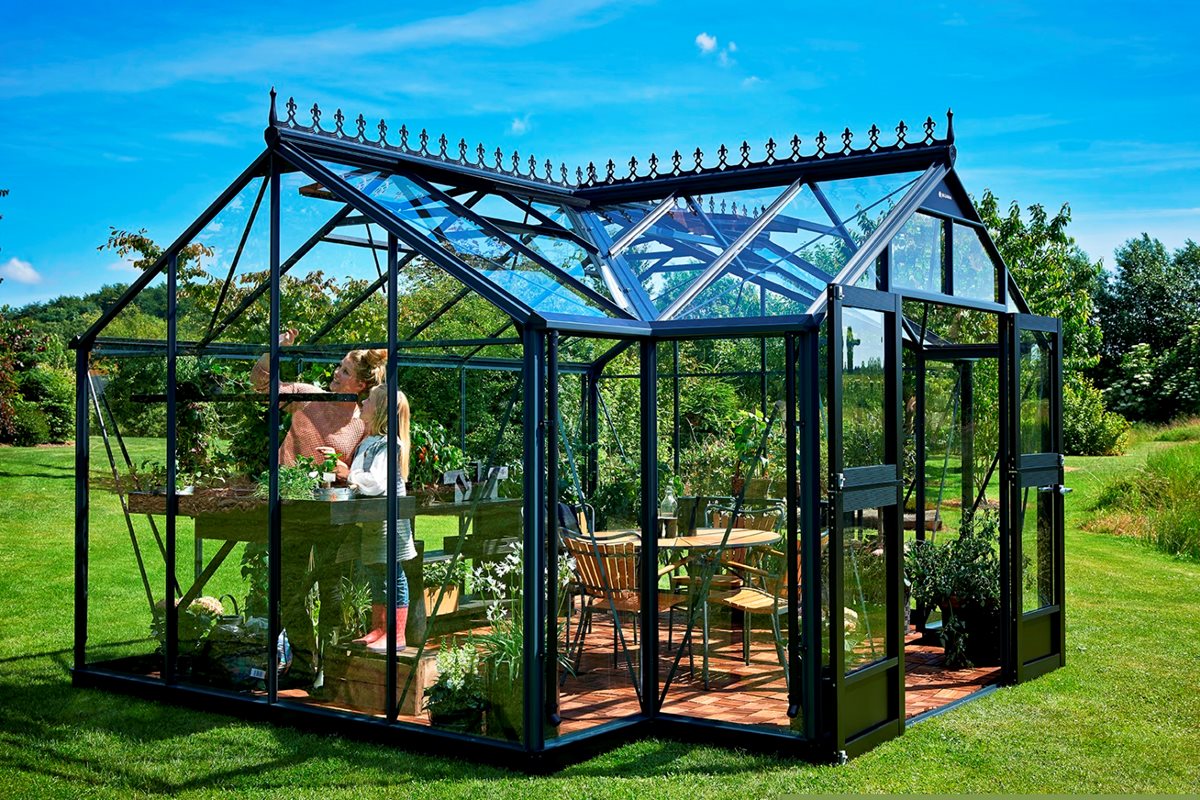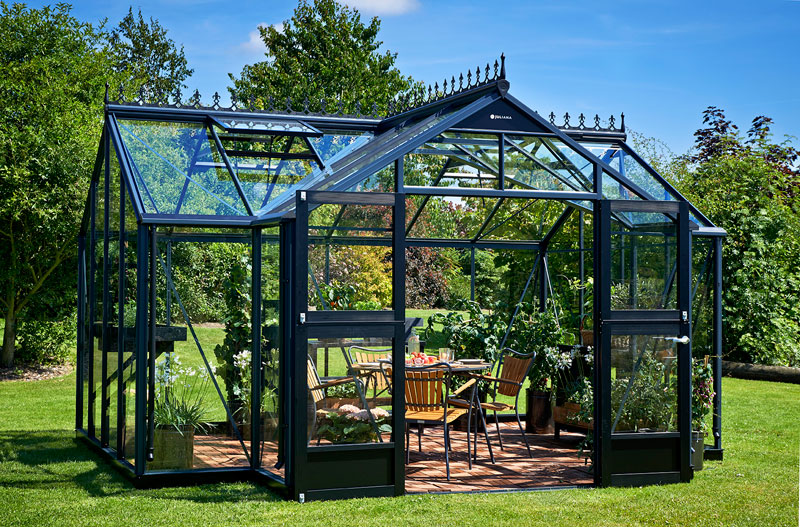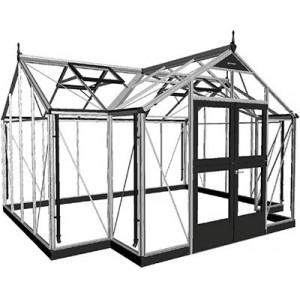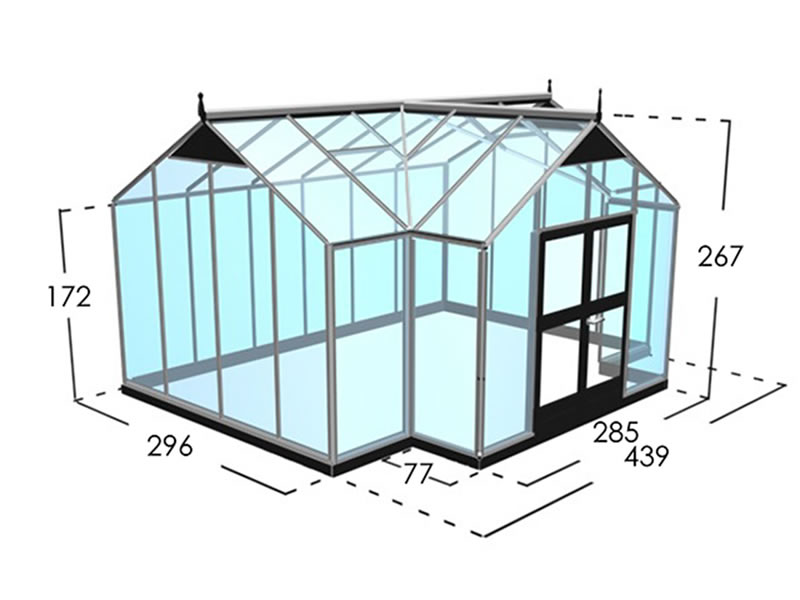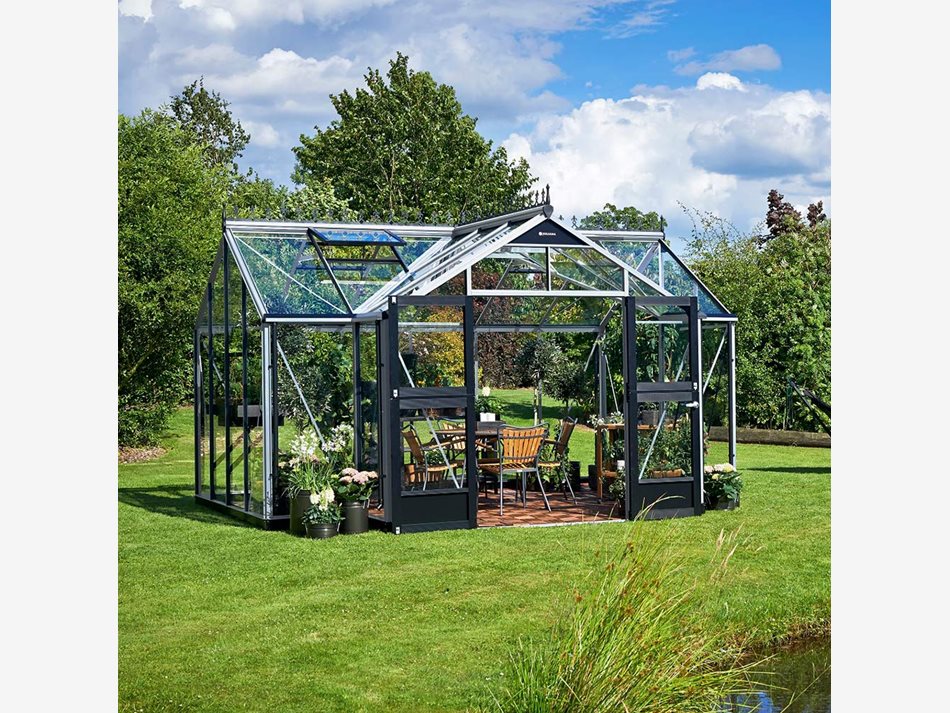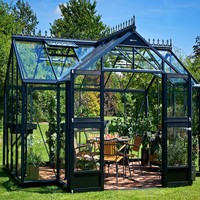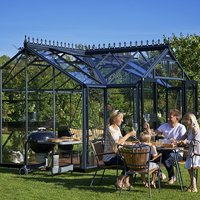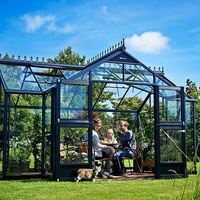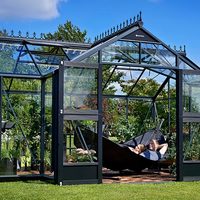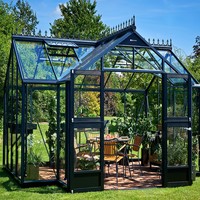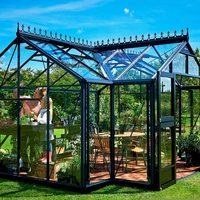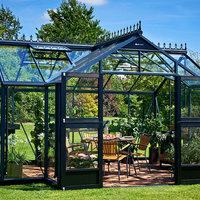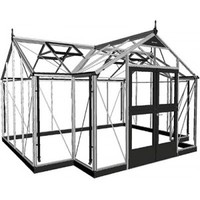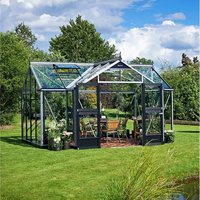 A truly stunning building that goes way beyond what you would expect from a greenhouse.
Priced from £5,559 delivered