Juliana Lean To
JULIANA LEAN-TO
An extra space for plants and relaxation
Juliana Lean-To is a new product available in three sizes: 4.4m², 9.8m² and 12.9m², the colour options are aluminium/ black and grey/black.
The range is available with 3 mm safety glass for the sides and 10 mm pearl-white polycarbonate sheeting for the roof.
The double stable doors in the front provide a distinctive appearance as well as wide, unimpeded access to the greenhouse, and the generous height creates a superb sensation of space in the greenhouse. A newly developed side window is included to provide the necessary ventilation.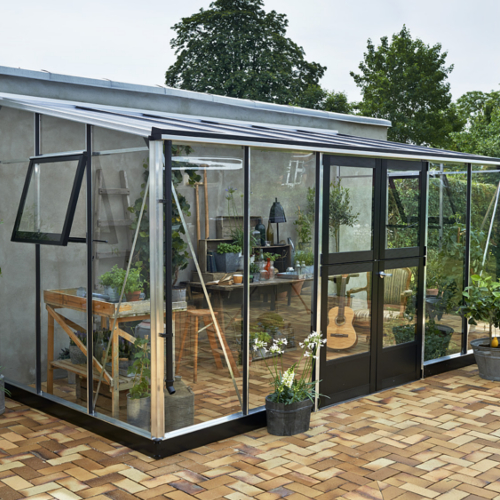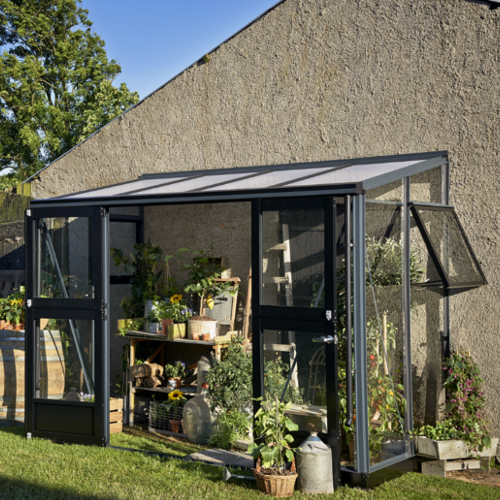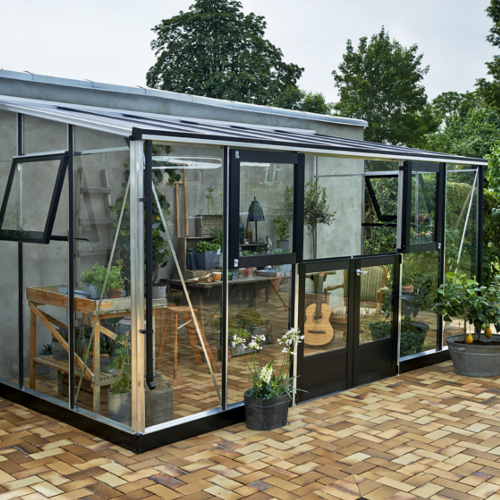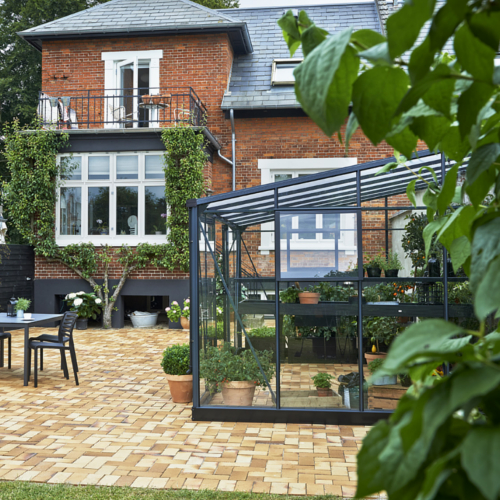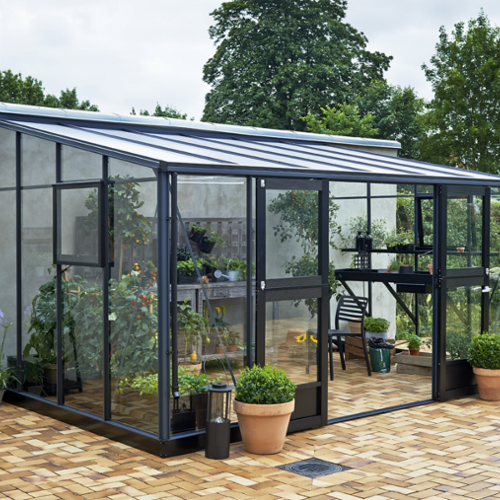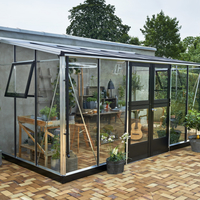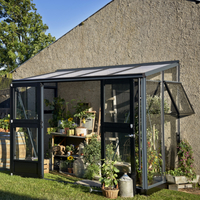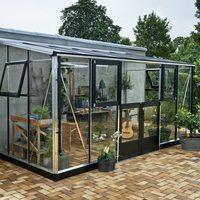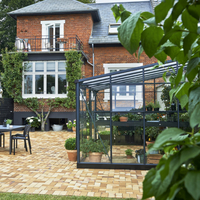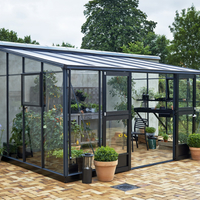 Three sizes all priced with free UK mainland delivery