Current used stock
-SOLD-
Premium 6 x 12' £1750 Delivered and installed Locally to a level hardstanding, discount available for delivery or collection only.
This is a high end UK made 6 x 12' Greenhouse with 4mm toughened safety glass, full length staging to both sides, shelving to both sides, louvres, automatic roof vents, base and guttering
This specification is currently £2759 new with fitting around £450. It is only a few years old and in excellent condition, if you need a large greenhouse to overwinter plants or get a headstart on the summer this could be perfect.
New greenhouses are taking months to order currently, act now while this is available.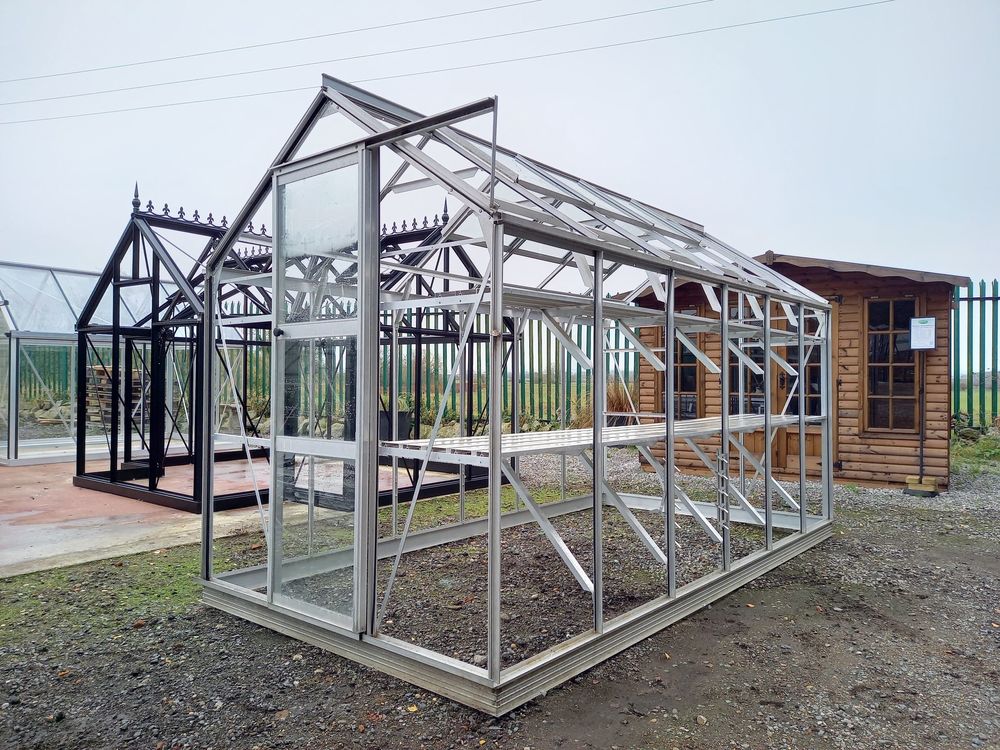 If we have second hand greenhouses available are normally supplied pressure washed although the glass will be supplied dirty, (if we cleaned the glass we would have to almost charge a new price for the greenhouse) you are supplied with everything you need though. If you compare our price for a 100% complete greenhouse against an eBay offering, remembering to add in the new nuts & bolts you will need, new glazing clips, seal, probably door wheels and almost certainly glass you will be surprised how cheap we are. Factor in the day it will take you to dismantle and collect, assuming you have access to a van, and we will be far in front. We deliver your greenhouse in 4 built sections which makes reassembly very straightforward.
It is not really cost effective for us to offer to build second hand greenhouses as it takes quite a while to clean the glass before they can be reassembled. These are ideal though for practical types who want a solid greenhouse at a low price, we try and sell these for around half the price of an equivalent new model.