Juliana Compact 7' 4" Wide
The new Compact is made in the same newly developed profile system as the other two series of Juliana greenhouses, so the wide range of familiar practical features and splendid details characterising Premium and Gardener will be used here as well.
The greenhouse is available with a single stable door and comes in two different colours: aluminium/black and anthracite grey/black. In addition, customers can choose from two different types of cladding: 3-mm full length toughened glass or 6-mm polycarbonate sheets.
The Juliana Compact has a sophisticated look not seen before in this size range. The model is available in three sizes: 3.4 m², 5.0 m² and 6.6 m². The extra eaves height and overall height provide an airy feel and good working conditions.
The Juliana Compact 7 x 7 is supplied with a singe stable door and 1 roof vent
Full Dimensions:
Length: 2240mm (7′ 4″) - Width: 2240mm (7′ 4″) - Eaves: 1520mm (5′ 0″) - Ridge: 2260mm (7′ 5″) - Area: 3.4m2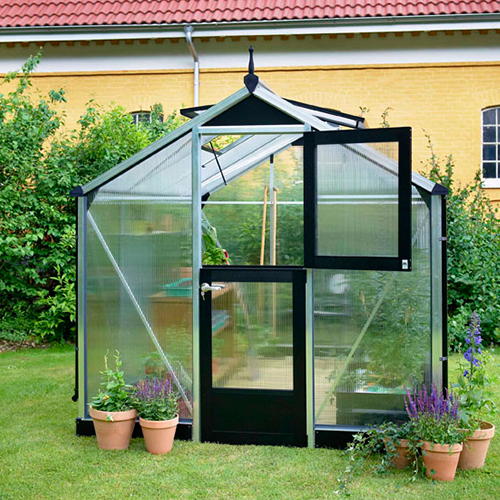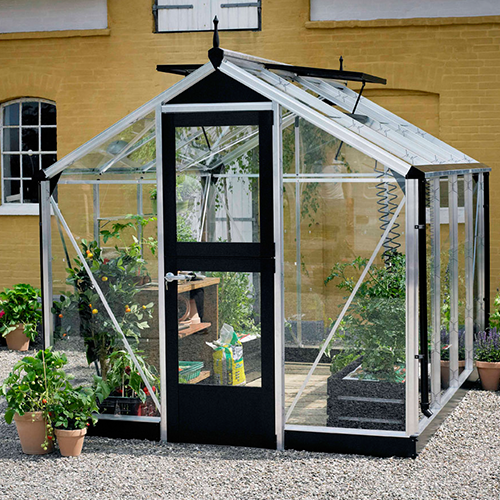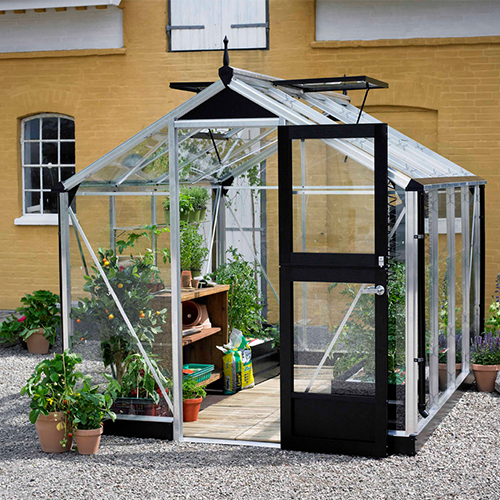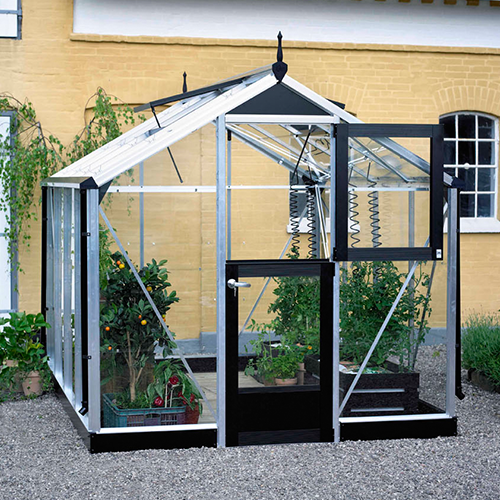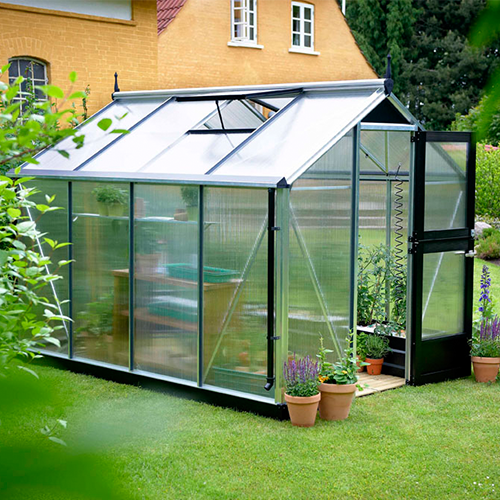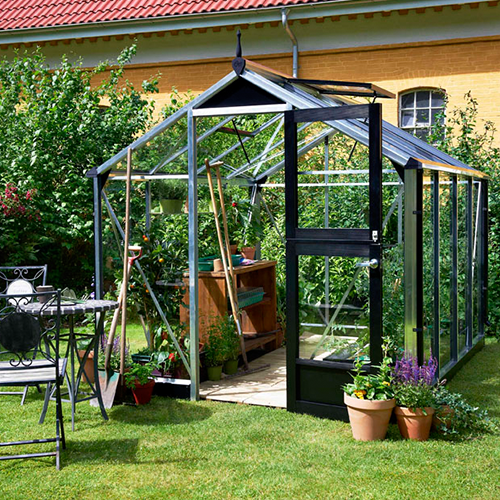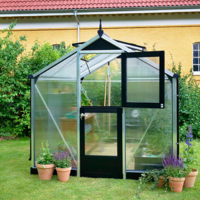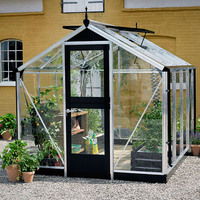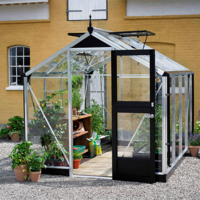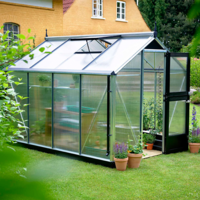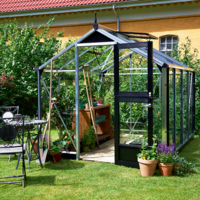 Anthracite colour option, toughened or polycarbonate glazing
Priced from £1599 delivered