Halls Supreme 8' 4" Wide
The Supreme 8' wide greenhouse comes with double sliding doors for increased accessibility. With curved lines, and an elegant finish available in two different colours the supreme 8' is a wonderfully stylish feature.
Available in three sizes the Supreme's elegant curved lines make this greenhouse a stylish feature in your garden. Ideal for keen gardeners the curved eaves provide additional height and integral roof vents afford plenty of ventilation. Double doors are standard for increased accessibility with the larger models also featuring up to four roof vents.
The Supreme 8' has 2 roof vents fitted as standard on the 10' model and 4 on the larger models to make sure there is plenty of ventilation for your plants.
Please note that bases on Halls greenhouses are an optional extra, they need to be selected from the menu if required.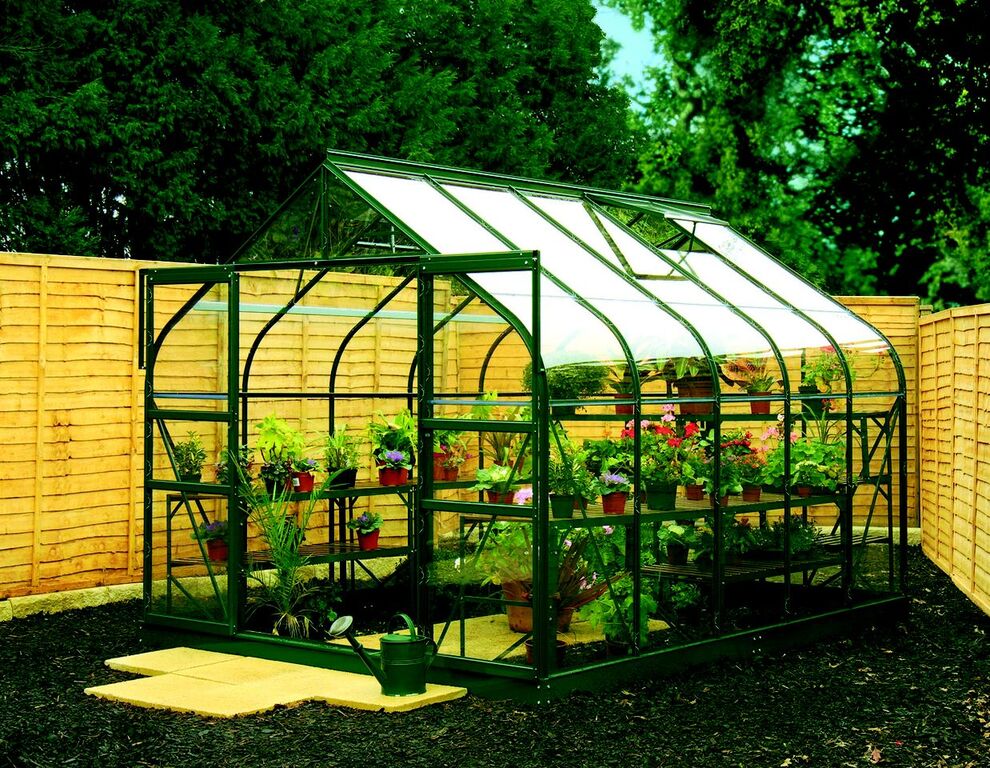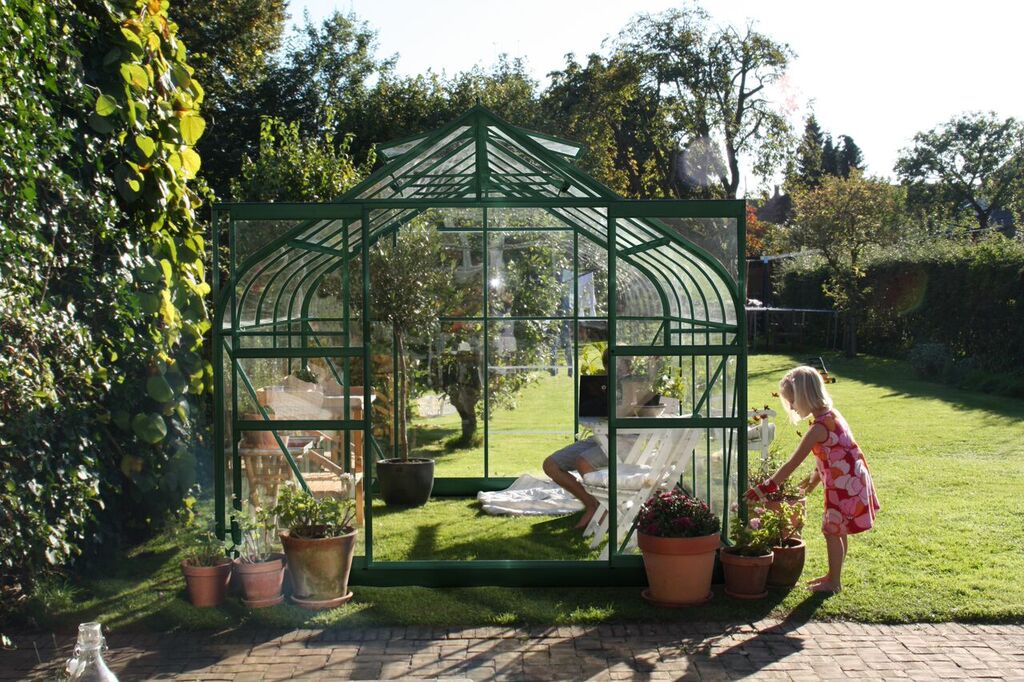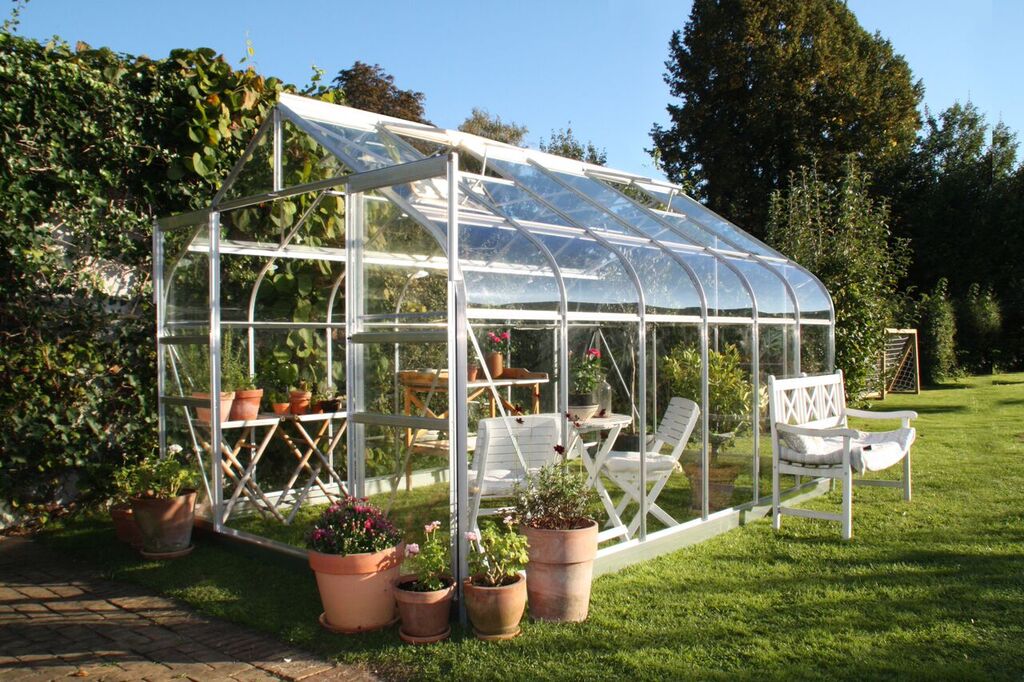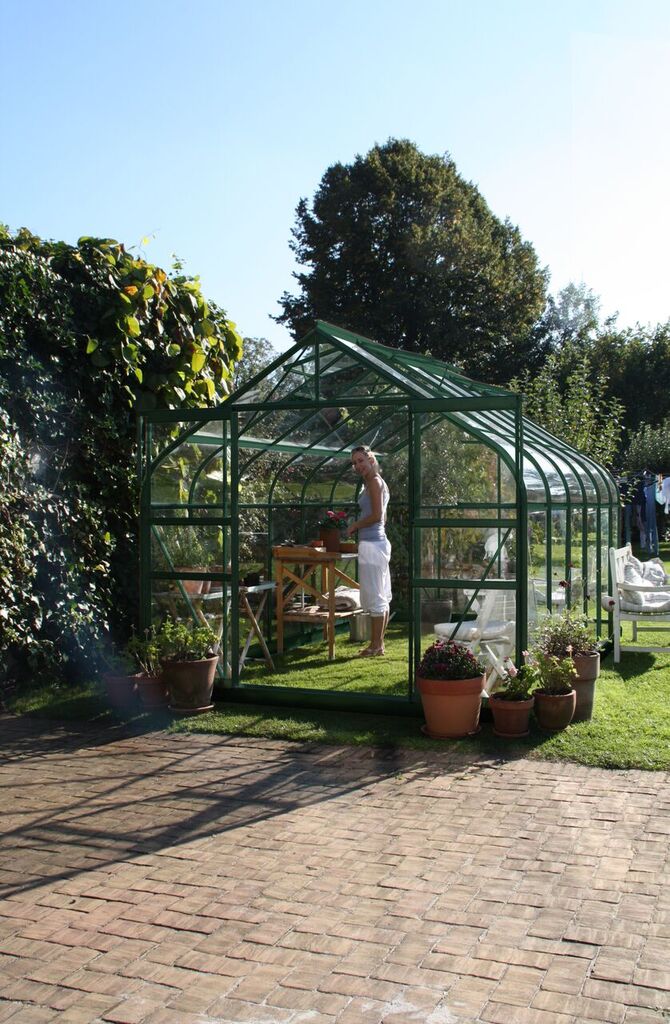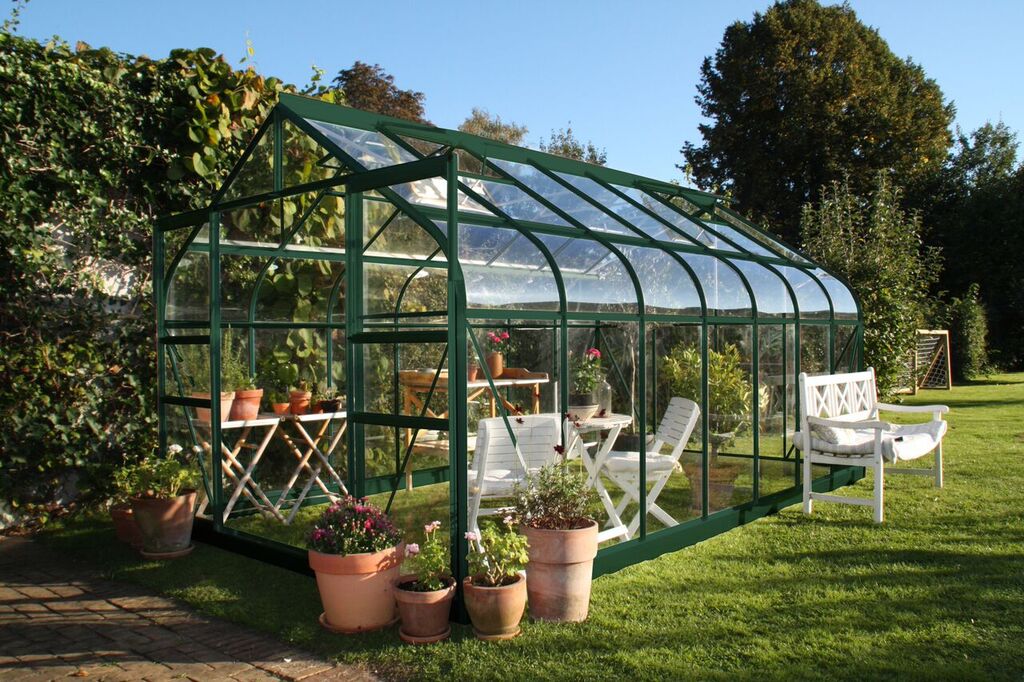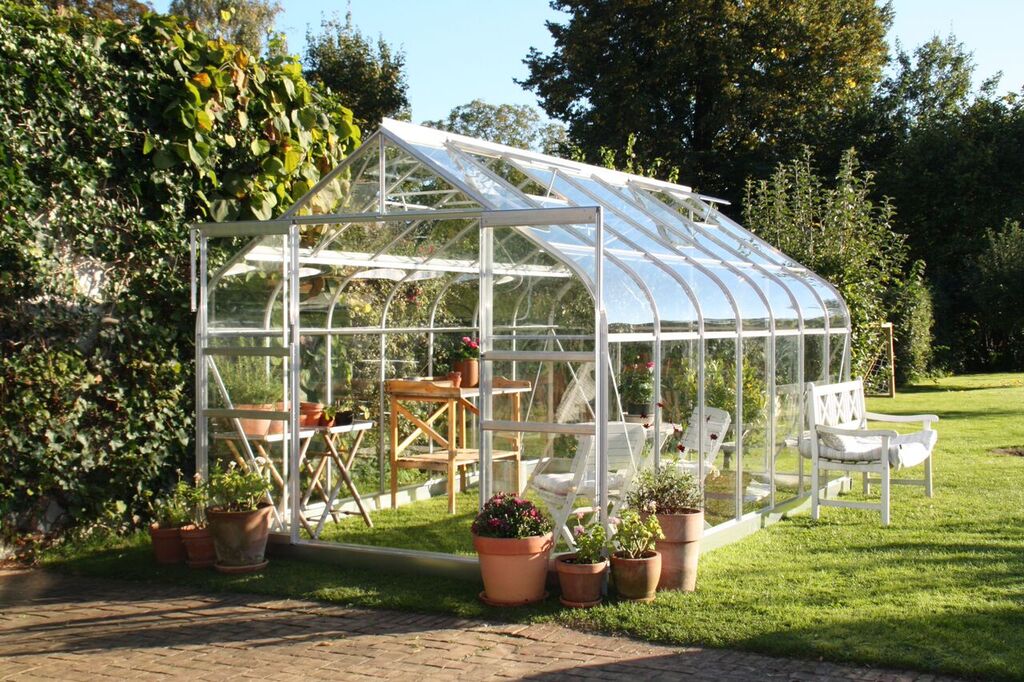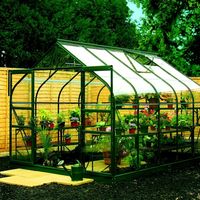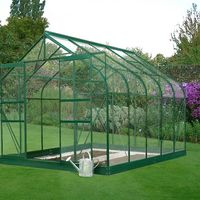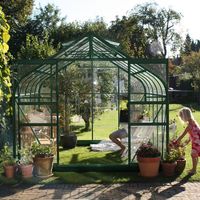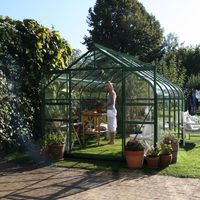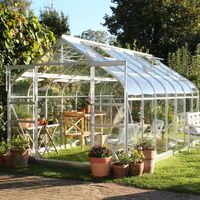 AVAILABLE IN ALUMINIUM OR GREEN FINISH.
PRICES FROM £999 FREE UK DELIVERY