Halls Magnum 8' 5" Wide
The Halls Magnum comes in a range of different sizes, the Magnum 810 (8 feet wide x 10 feet long) is the smallest of the three greenhouses, ranging up to the Magnum 148.
The Magnum range is perfect for the keen gardener requiring a large growing area, with the largest model affording 11.5 m2. There is also extra height and increased accessibility, with additional height at the eaves, and double doors as standard. They incorporate integral guttering and easy clip–in glazing, cast joints at both ridge and eaves, together with a box-section ridge, while ventilation is via four roof vents
The Halls Magnum greenhouses are fitted with four roof vents and come with a choice of Glazing options to suit you: Horticultural Glass or large pane toughened glass.
Please note that bases on Halls greenhouses are an optional extra, they need to be selected from the menu if required.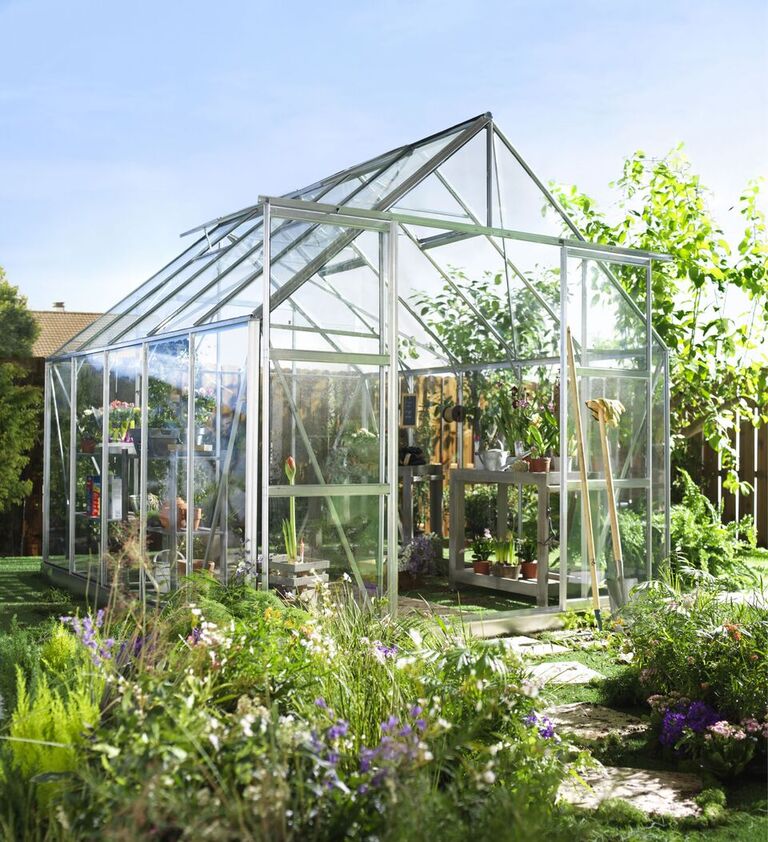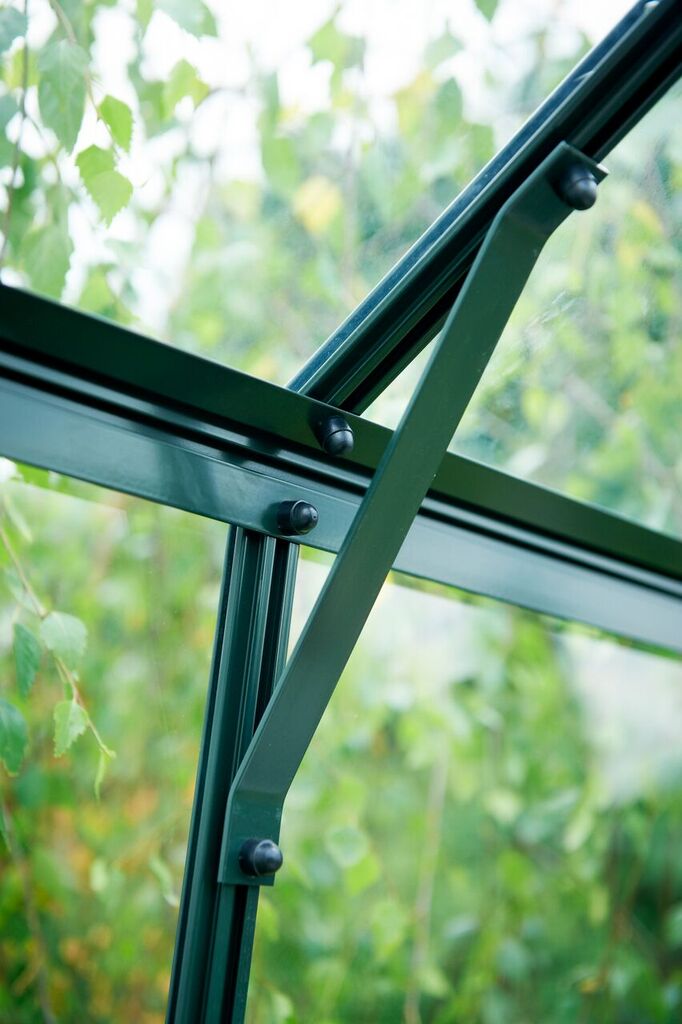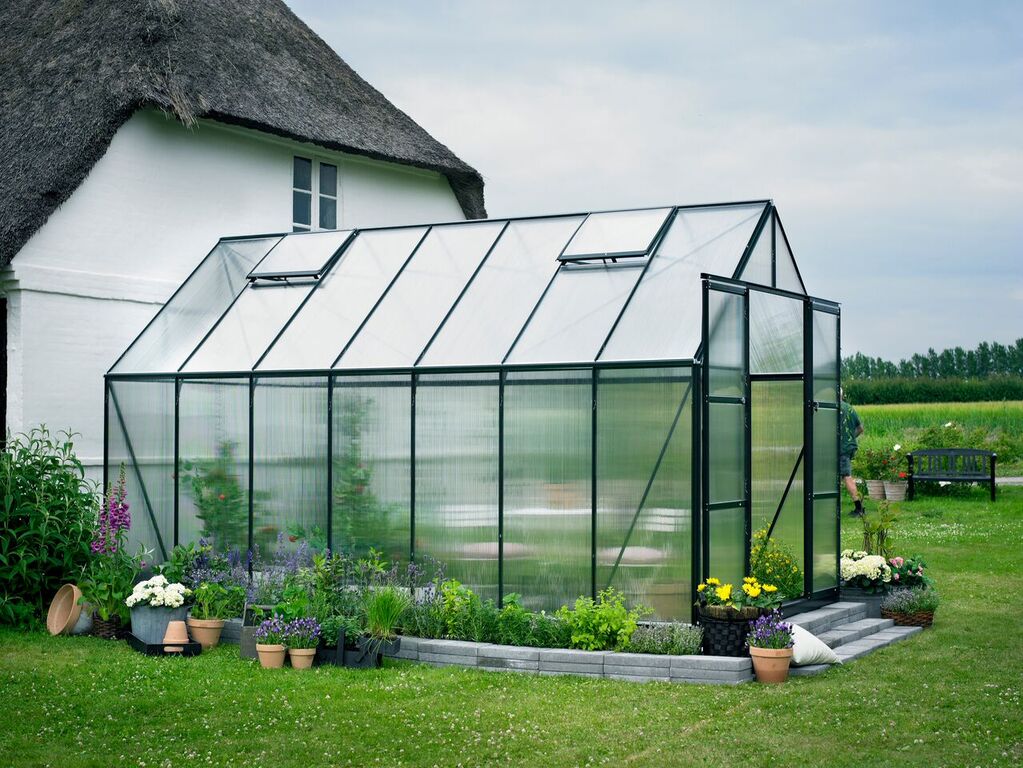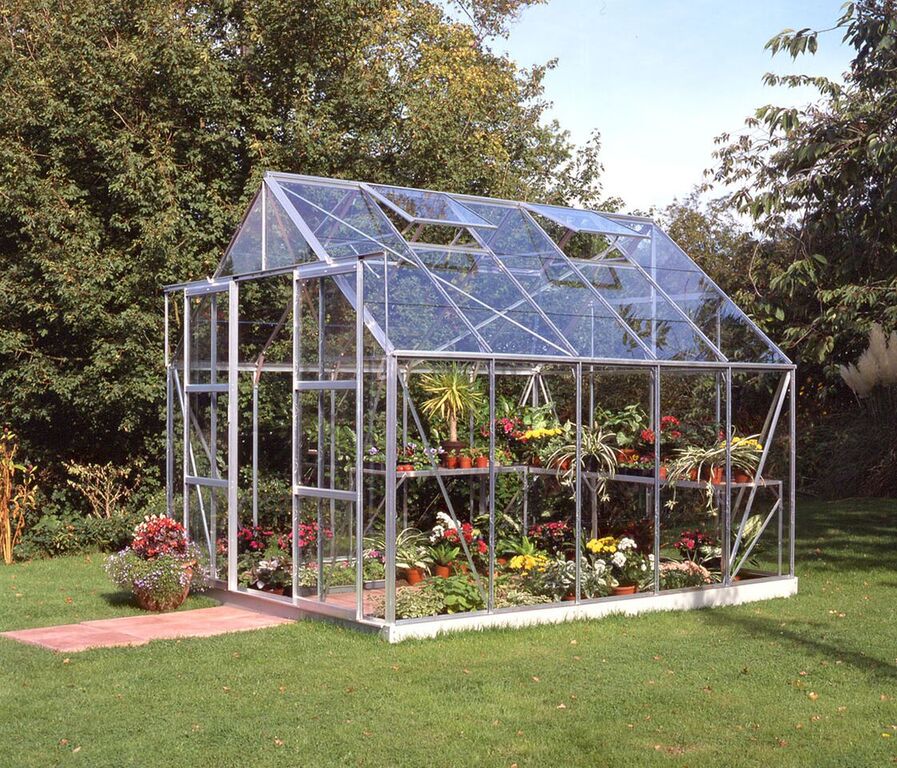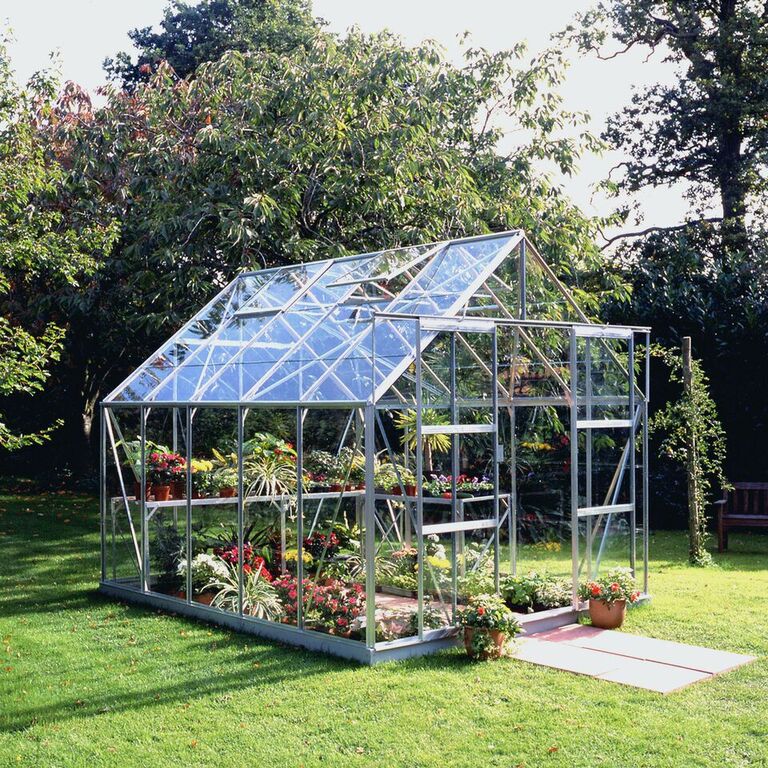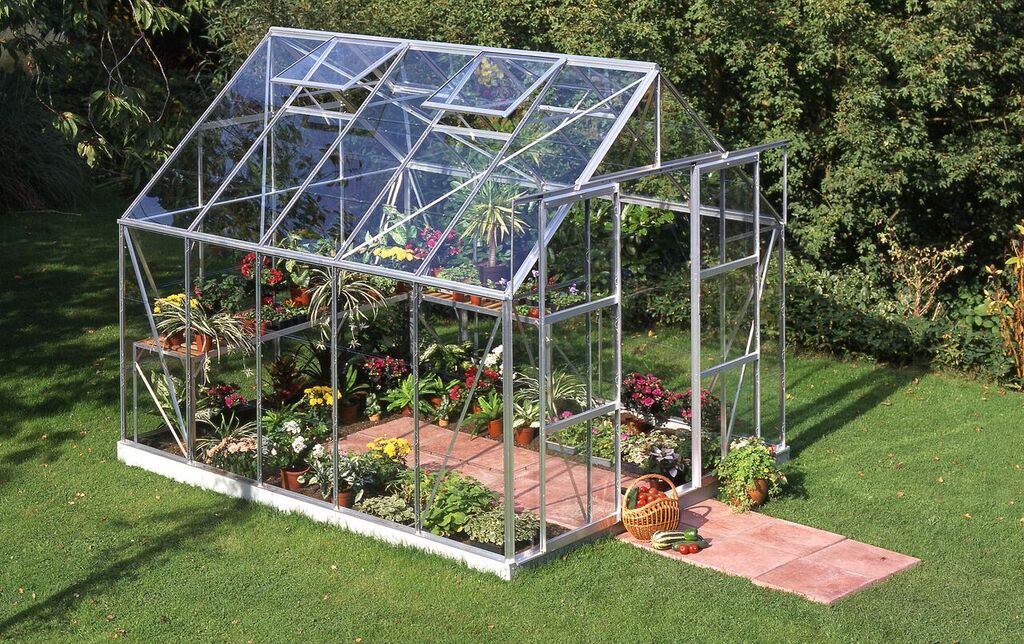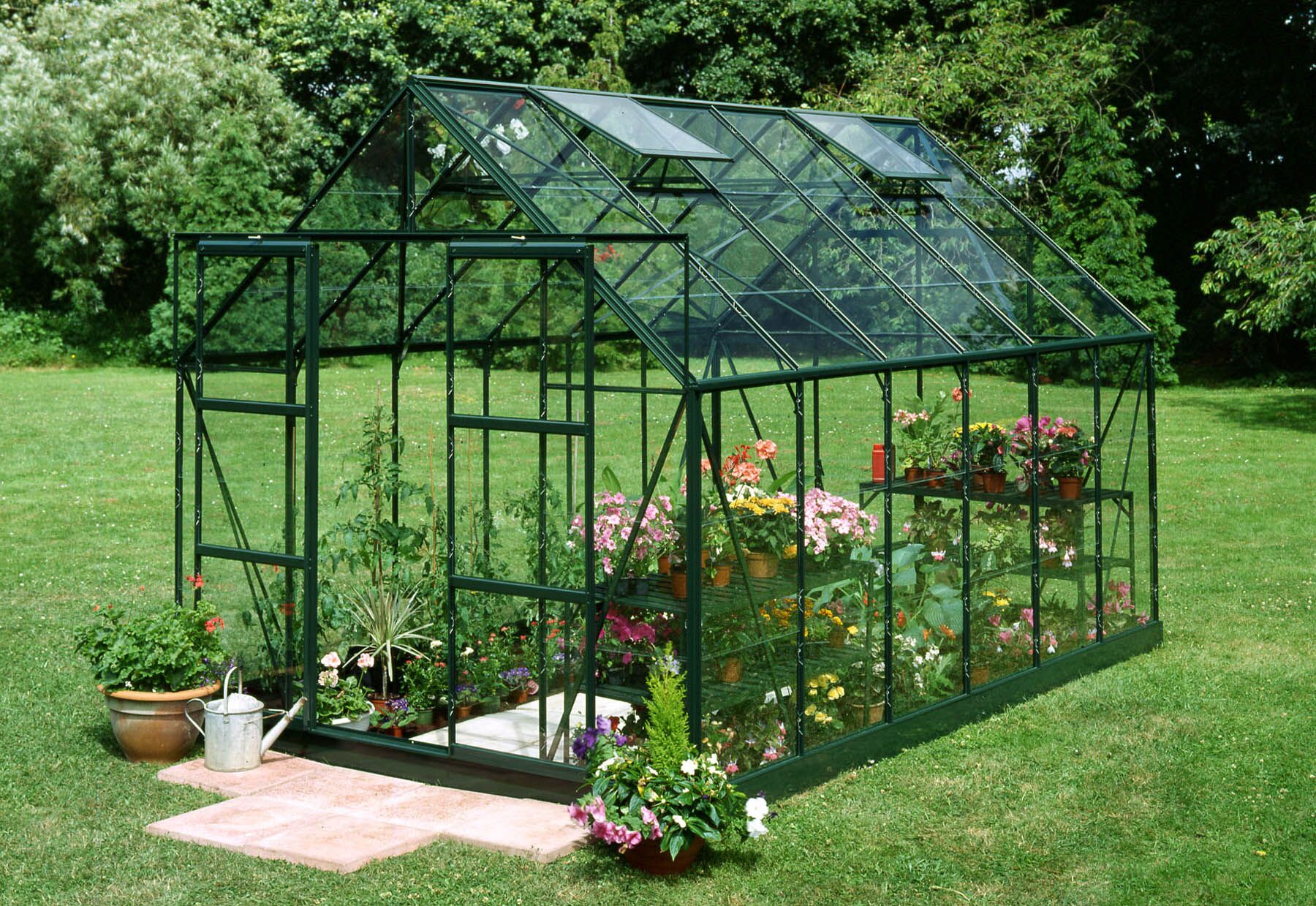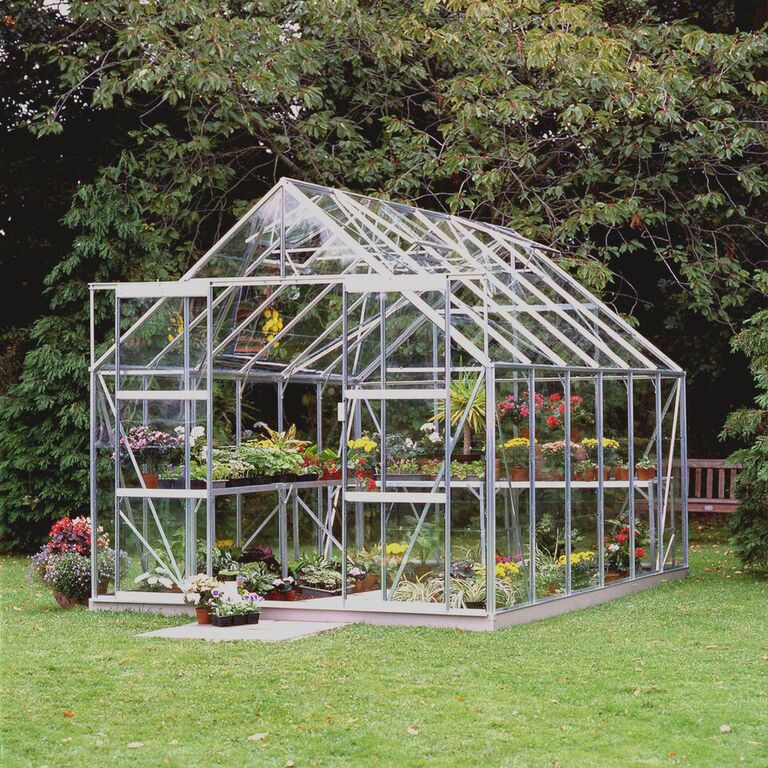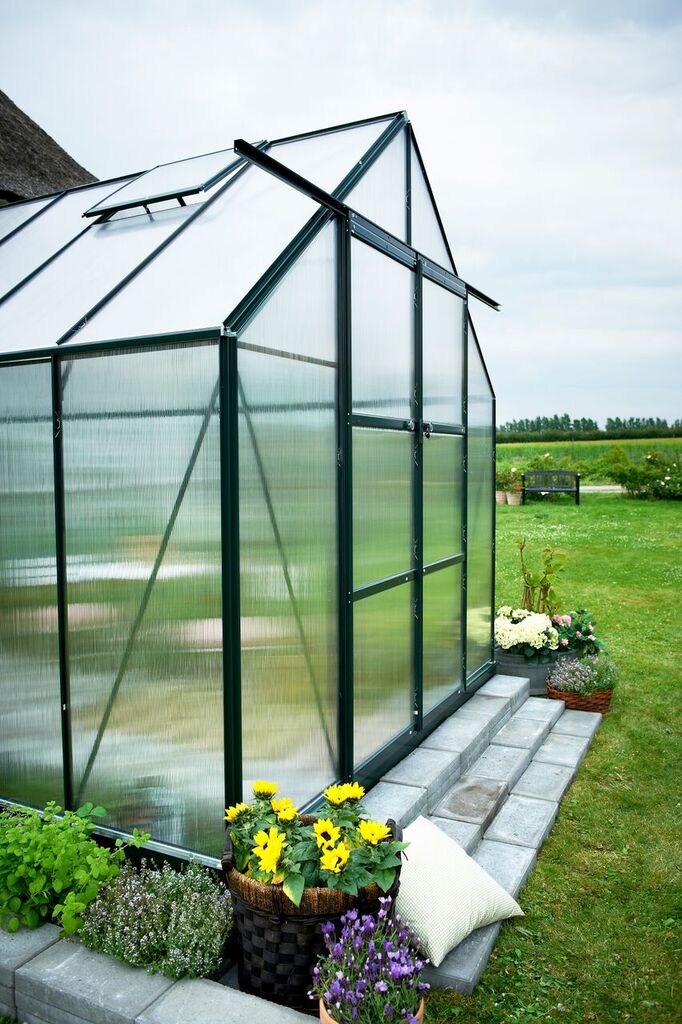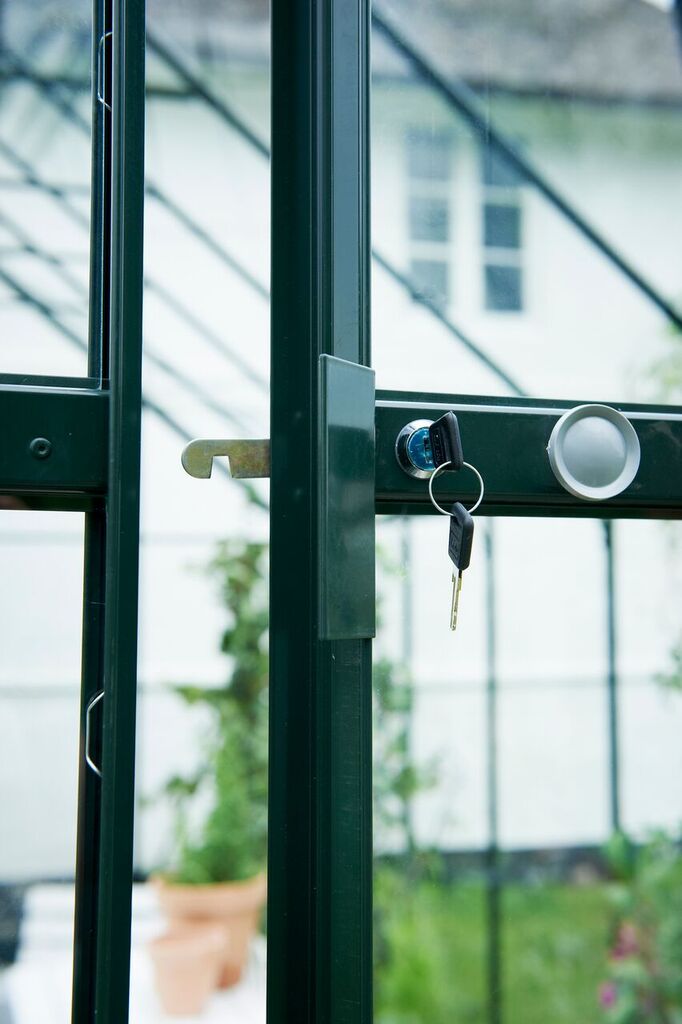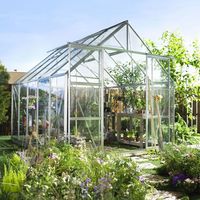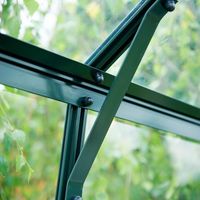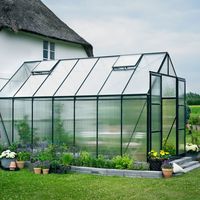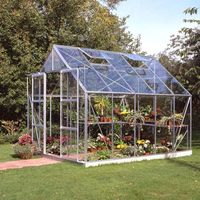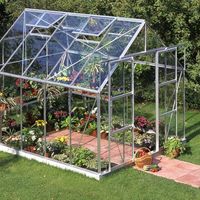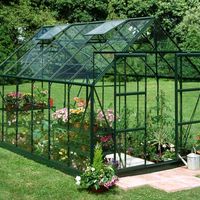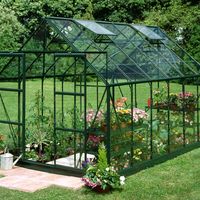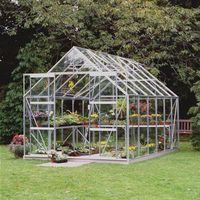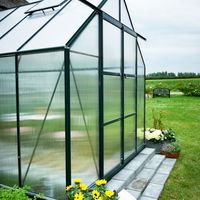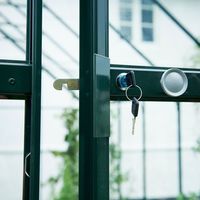 AVAILABLE IN ALUMINIUM OR GREEN FINISH.
PRICES FROM £799 FREE UK DELIVERY