Halls Qube 6' 6" Wide
The Halls Qube is described as a "floating glasshouse" with low profile and innovative new cubic bar type it has a light and timeless design which will fall right in with its surroundings. It is simple and almost floating in its appearance – The Qube is a modern classic that you can personalise and create your own unique outdoor space.
It is a solid construction with newly developed box section profiles, which give a durable greenhouse that can manage the extreme conditions that often characterise our weather.
The unique box section profiles are constructed so they are optimizing the aluminium's profiles strength thus you will get a strong and solid greenhouse with a light and elegant look.
The big gutters are perfect for heavy rainfall and can be used to help both the environment and your wallet - rainwater kits and water barrels can be purchased separately.
The Halls Qube greenhouse gives you the possibility to customise your greenhouse with integrated shelves, staging and window openers.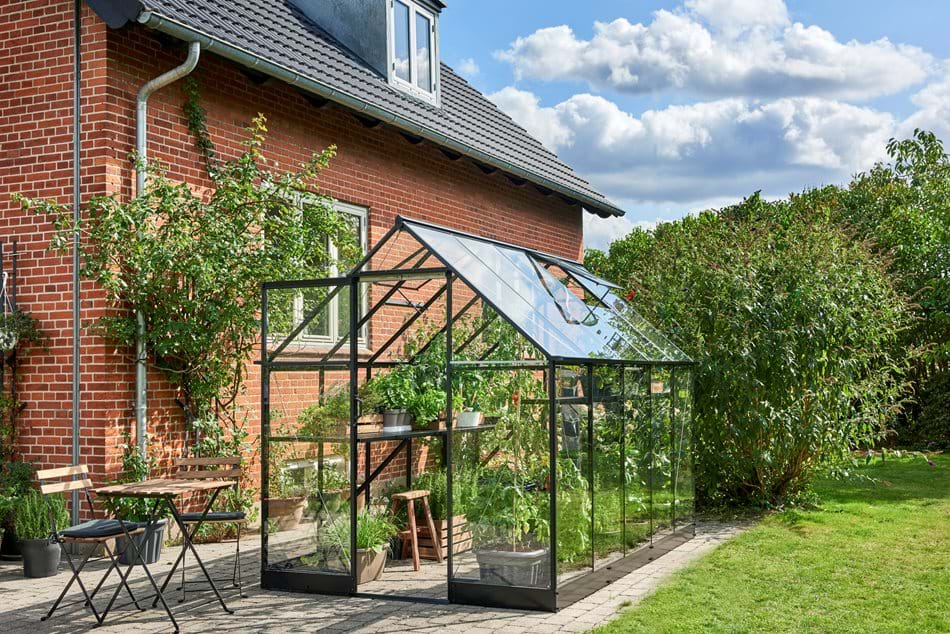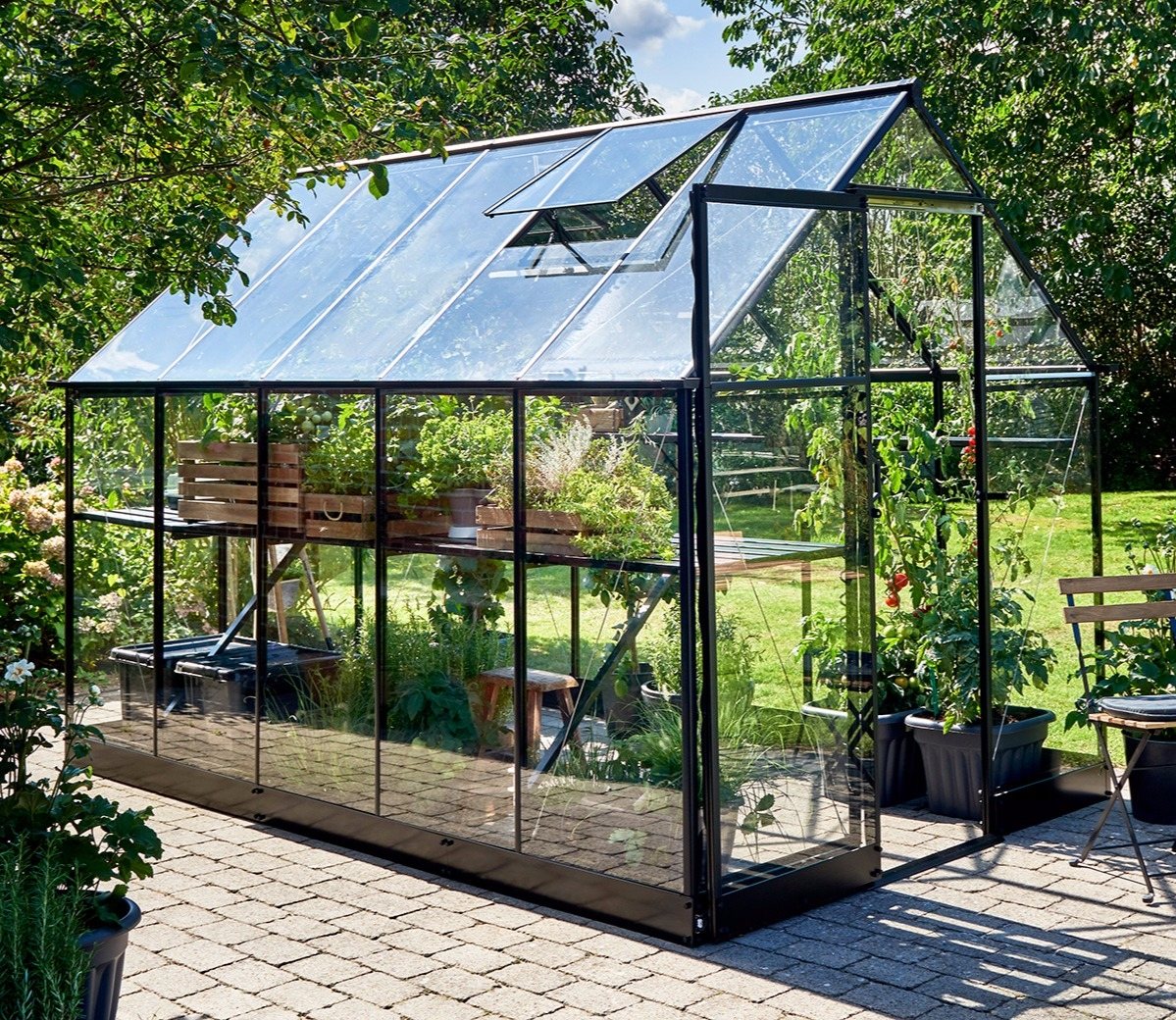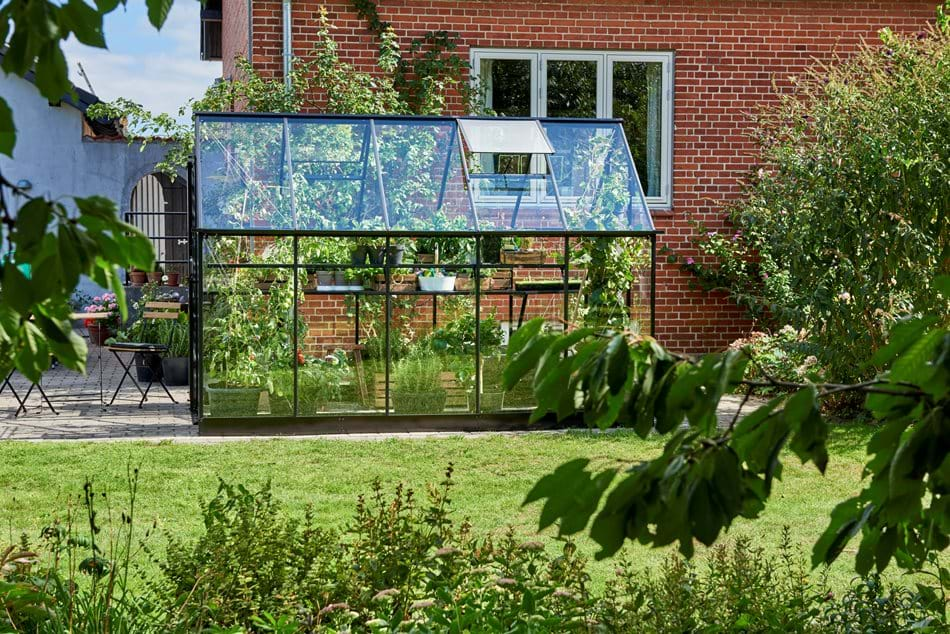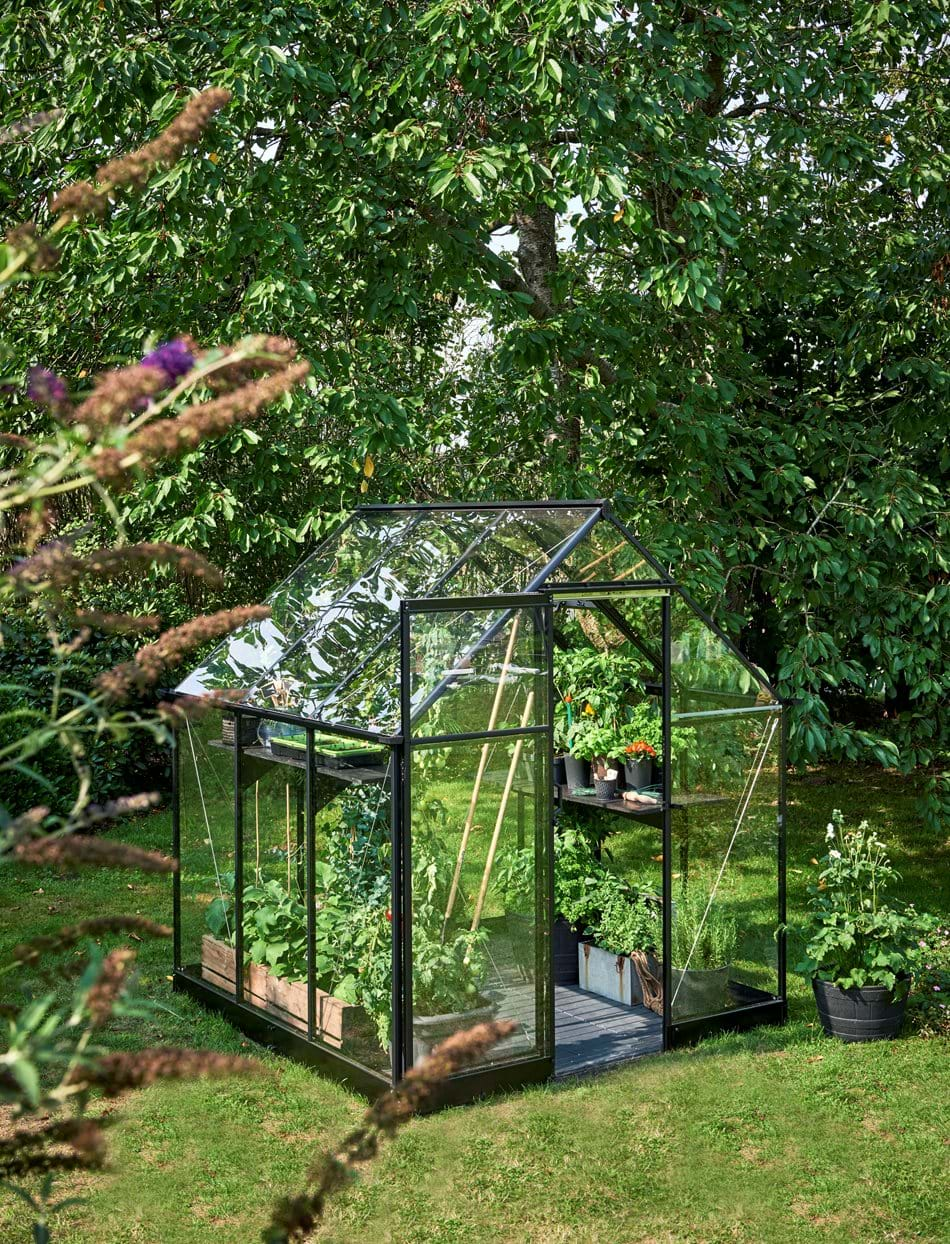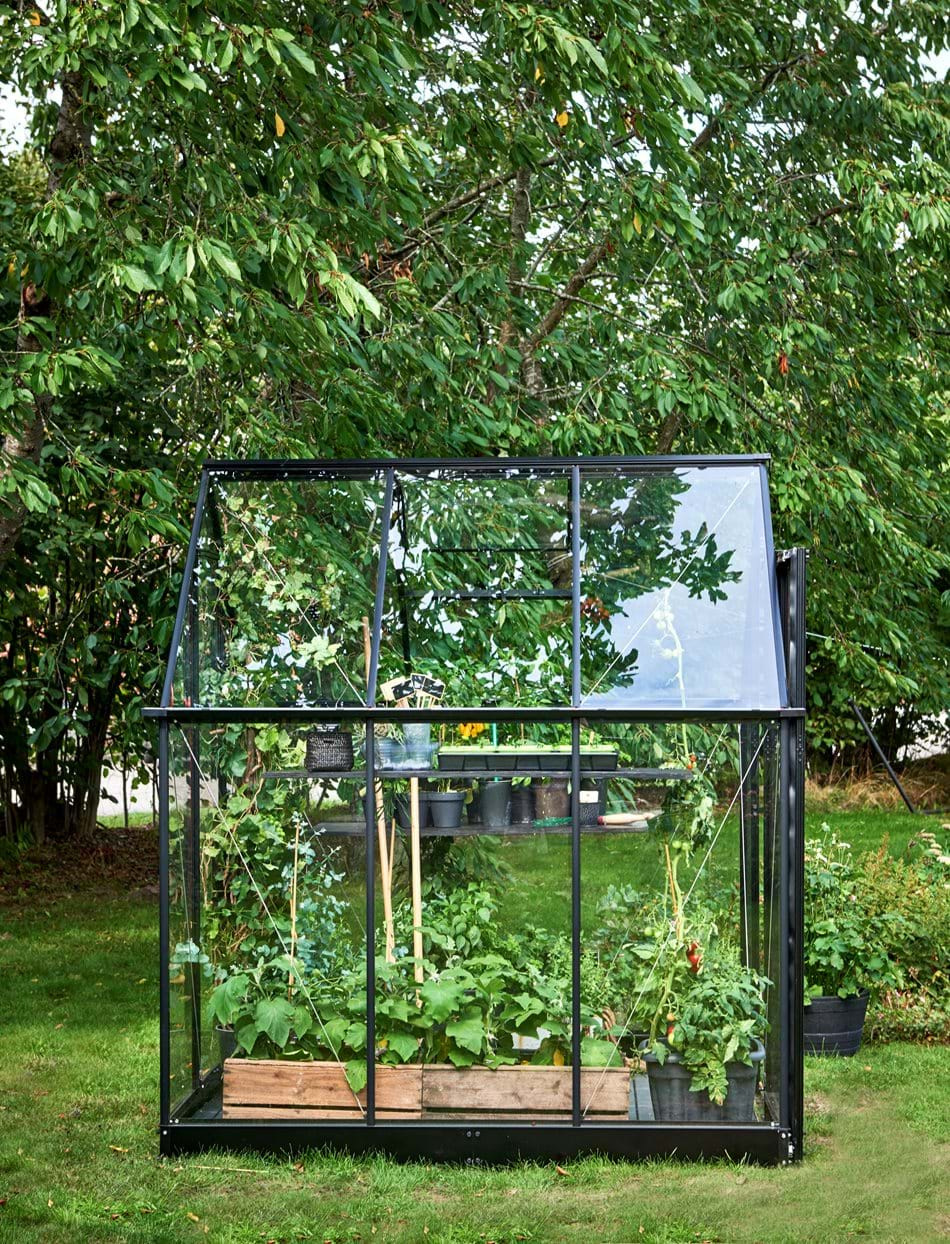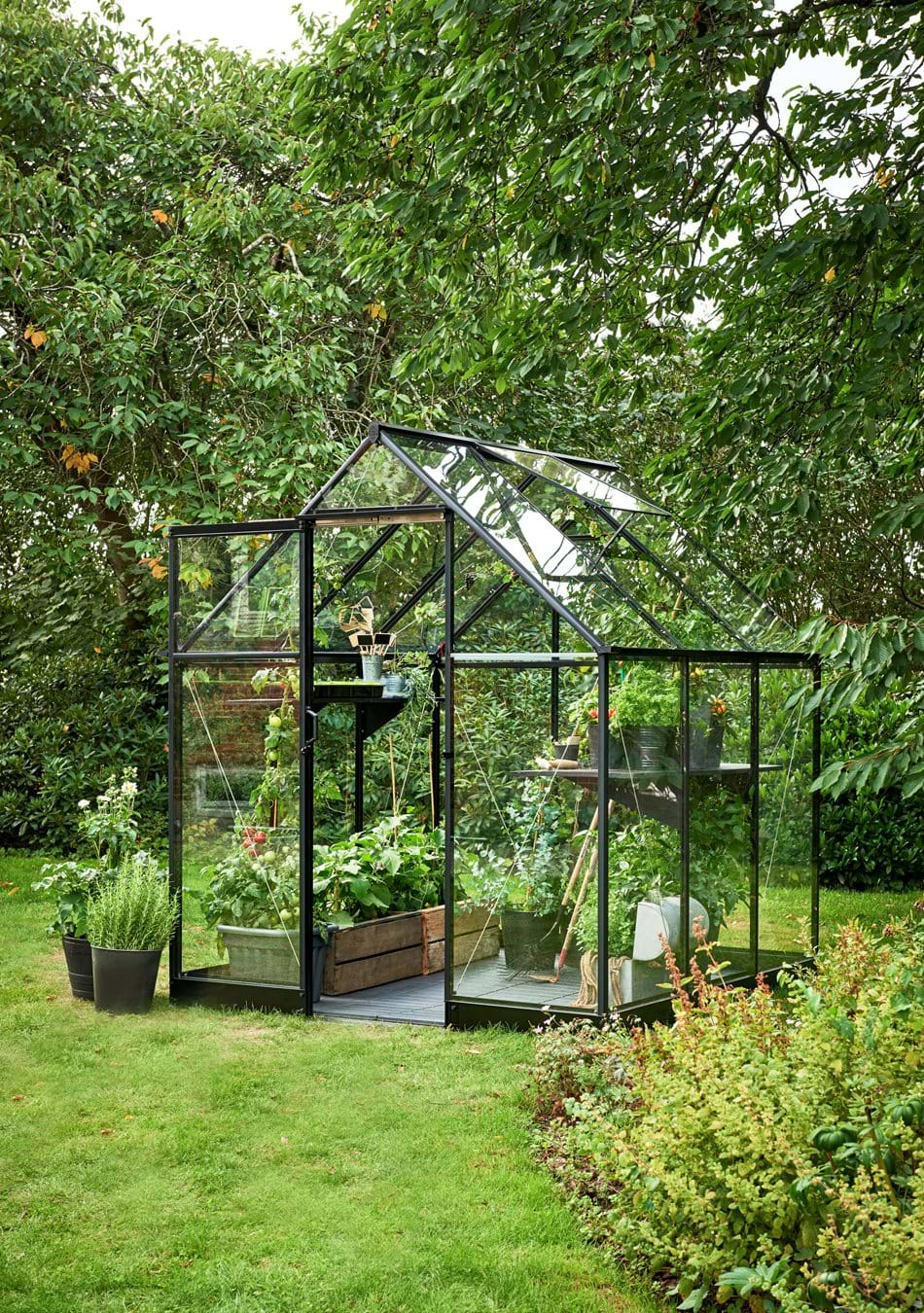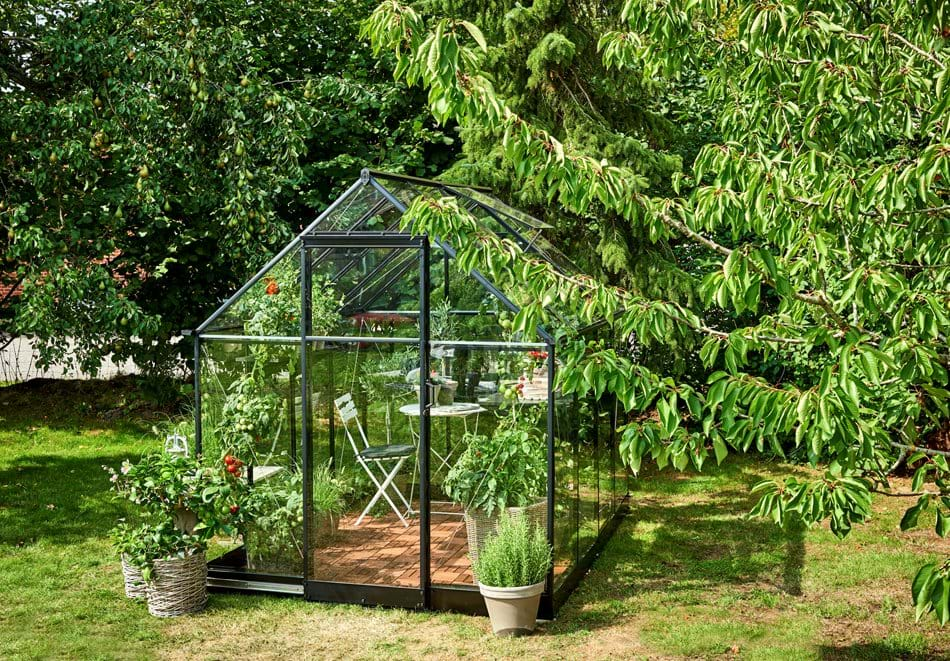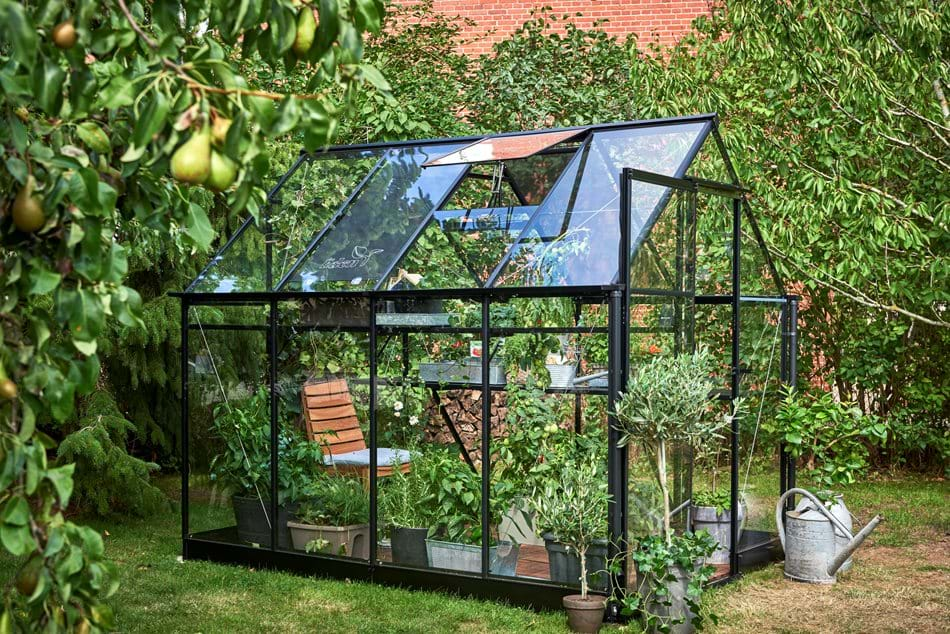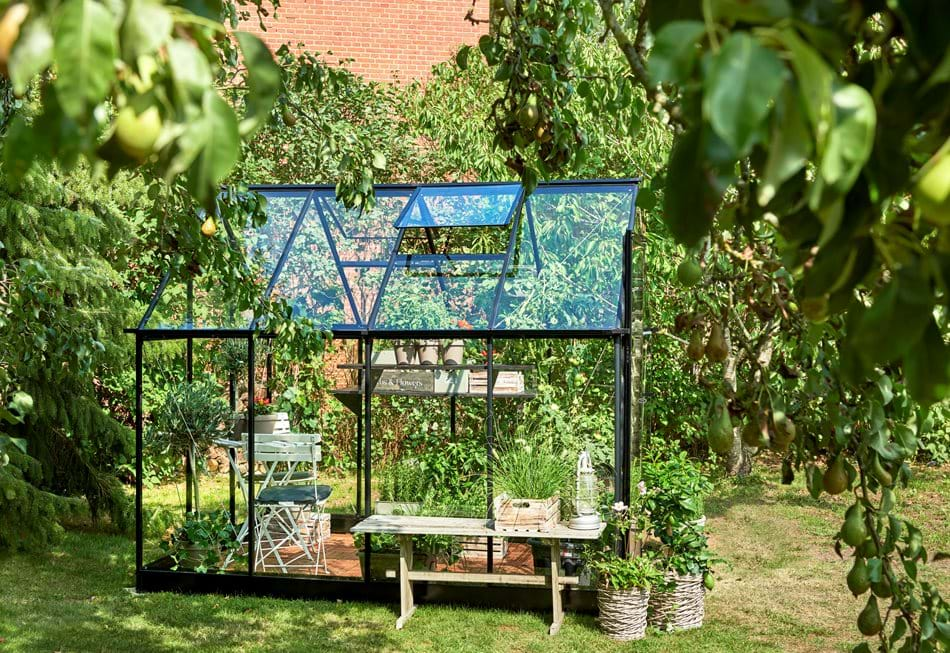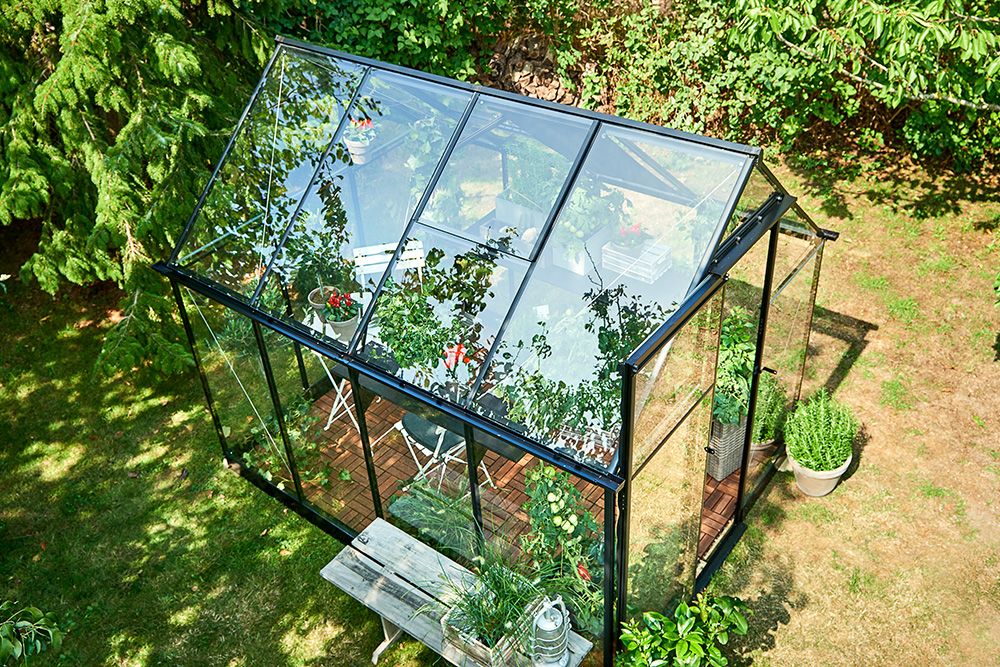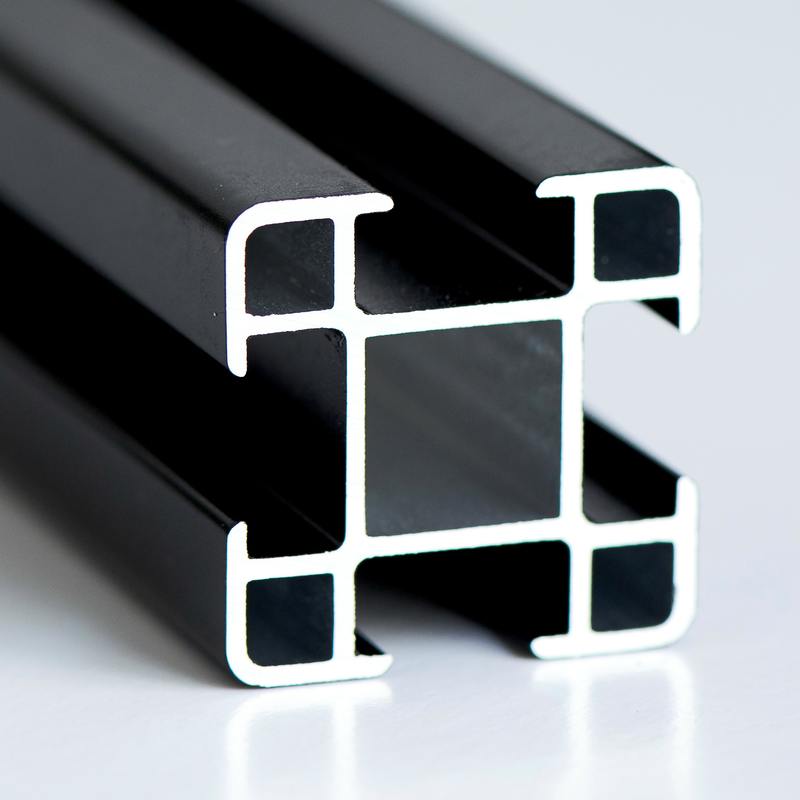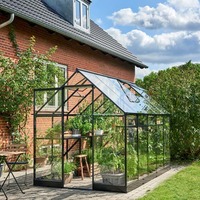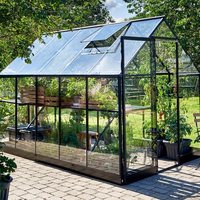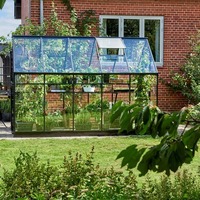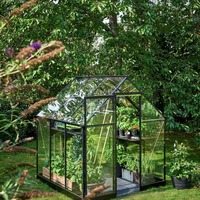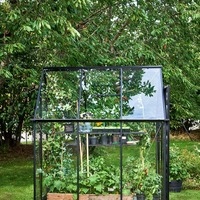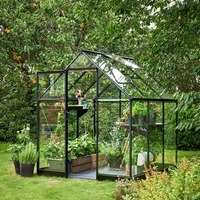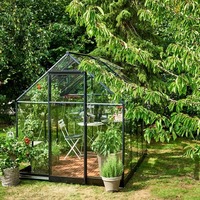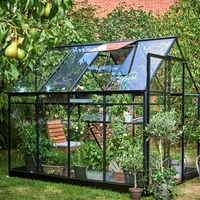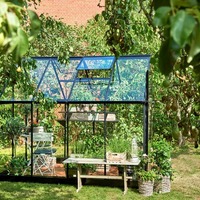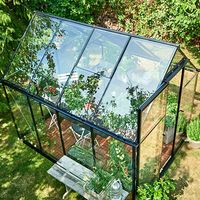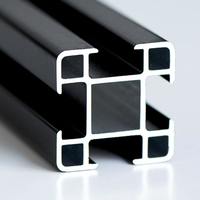 6' 6" Wide and available 6' 6" / 8' 6" / 10' 6" Long with Toughened Safety Glass, Bar Capping, a Low Threshold Door Track and Black Powder Coating as Standard