Halls Popular 6' 4" Wide
The Halls Popular is perfect for any gardener, whether you are an absolute beginner, enthusiastic amateur or professional.
There are easy clip-in glazing alternatives available for each model. Integral gutters and a smooth action sliding door are standard, while a roof vent allows constant ventilation.
Width: 1930mm (6′ 4″) - Eaves: 1240mm (4′ 1″) - Ridge: 1950mm (6′ 5″) - Area: 2.5m2
Please note that bases on Halls greenhouses are an optional extra, they need to be selected from the menu if required.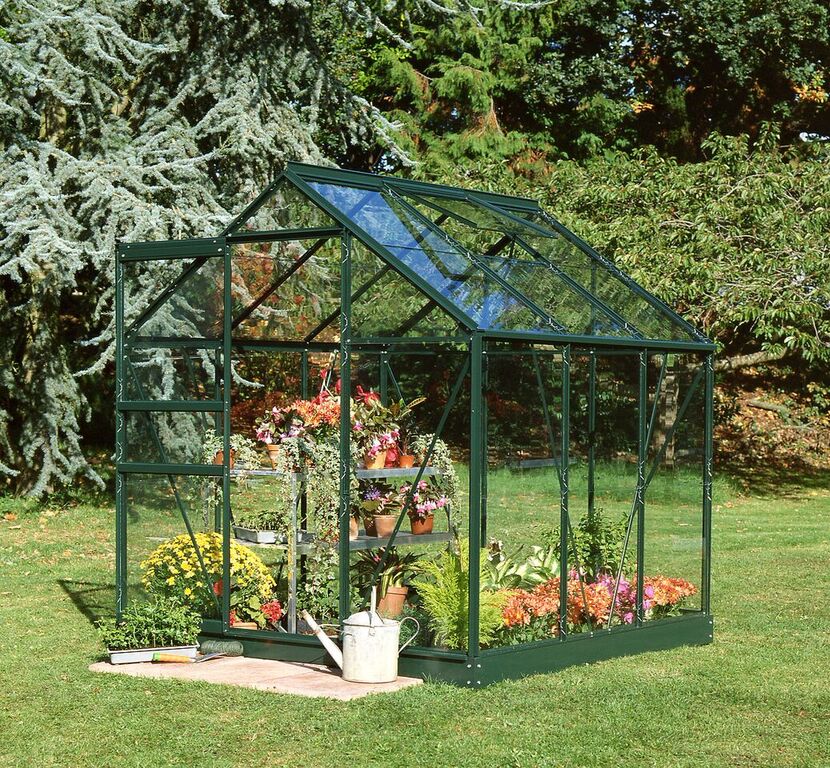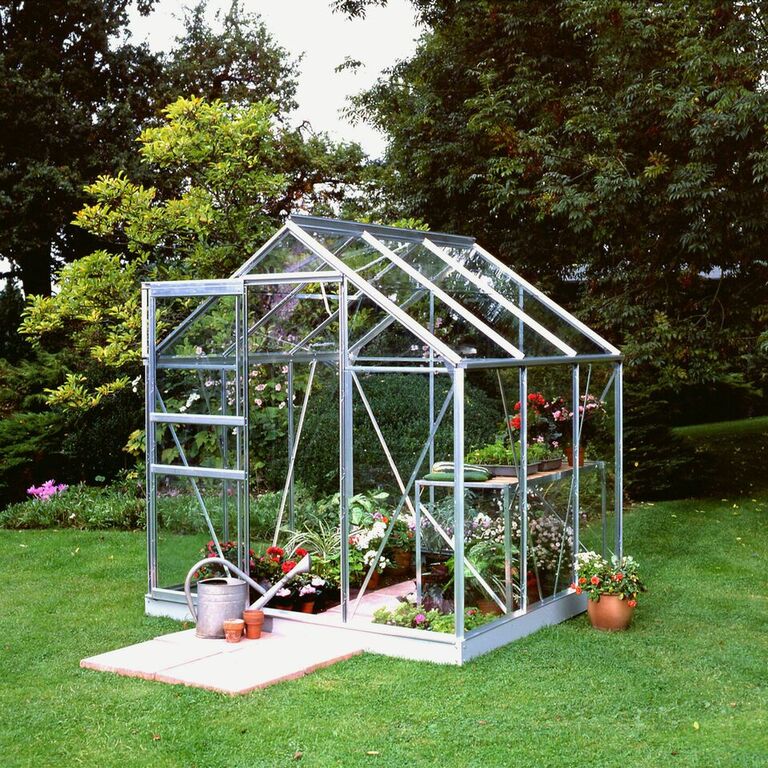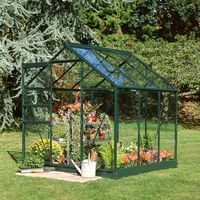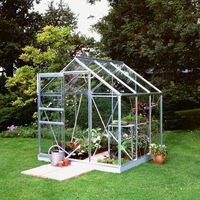 Available in Aluminium or Green finish